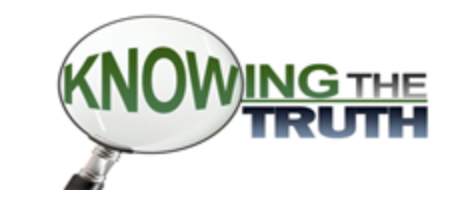 Stories about the Wuhan outbreak of Corona virus are now getting so crazy that it's rather difficult to see the real truth about what's been going on there.
Is there a connection between the reported outbreak of COVID-19 Coronavirus in Wuhan and the fact that Wuhan was a model city for demonstrating 5G wireless technology in China?
Is it just a coincidence that the crippling health effects known about 5G wireless technology were in effect in a full scale deployment in Wuhan starting October 31, 2019?
These are some of the questions we will attempt to address here in this expose:
5G Wireless Coronavirus Connection Exposed
There has been a whirlwind of speculation about the Coronavirus COVID-19 (2019-nCoV) being a bioweapon. While there is quite a bit of evidence that this coronavirus has features that point toward a man-made virus this doesn't mean that there's not also a connection between this "outbreak" and the 5G Wuhan test city.
In getting to the meat of this hypothesis it's important to start with what we know that 5G wireless can do to your immune system.
5G as well as plenty of other non-ionizing radiation sources affect the voltage gated ion channels in your cellular and mitochondrial membranes. What this means is that the non-ionizing radiation puts extra forces on the voltage gate that is designed to protect your cells and keep them in balance.
This additional force or pressure that's put on the voltage gate opens the "gate" and throws off the balance of the cell.
Keep in mind that the cellular mem-brane is actually considered by many biologists to be the "brain" of the cell. It's thought of this way because this "brain" is the regulator of the cell as it knows what ions to let in and when, as well as what to let out of the cell and when.
Putting more voltage pressure on this gate actually has catastrophic effects. These effects are in some cases irreversible. To dig deeper into this subject you can check out the Dr Martin Pall presentation which we hosted when he visited us. He's researched this subject for many years and published extensive journal articles on it which you can also find on PubMed if you are into that sort of research.
Now let's discuss what 5G really is…
5G deployment (a military term which is used in all discussion of 5G!) involves installation of thousands of small cell transmitter antennas along with specially designed LED streetlights in cities where full scale 5G network access is being sold. These transmitters and LED streetlight work in conjunction with each other to provide the network access utilizing an array of different frequency bands for different purposes.
Some of the frequencies used in 5G networks are sub-Gigahertz which corresponds with much of the 4G LTE networks while other much higher frequencies at 28 Gigahertz and higher are used for massive data compression short distance communication. Because these higher frequencies are limited to shorter distance transmission capability and are easily blocked by any physical object whether it's a tree or the wall on a building, many more small cells are needed in a city in order to deploy full scall, high bandwidth 5G.
More small cells means a denser background of non-ionizing radiation everywhere which is why you hear 5G being discussed as the "densification" of wireless technology. In order for it to work the background radiation in any city must be much higher than it's ever been with previous technologies.
As you can see higher intensity background radiation in a city means that 5G affects everyone whether you use it or not.
And for this reason it also affects your sensitive voltage gates on your cellular and mitochondrial membranes.
Other reports explain this as opening up your skin, and while this is part of the issue it's not JUST your skin that's affected.
We can think of our skin as the membrane that is protecting our internal structure but these forces will penetrate throughout your body as even if we think higher frequencies may have a stronger effect on the first few millimeters of our skin, the associate EMF will penetrate throughout your body and essentially ring your internal organs with the same frequency of the radiation.
Here's the bottom line, it's not a surprise to the scientists that study the effects of EMF that 5G deployment has already been shown to cause flu-like symptoms in the populations that's exposed to it.
After all the frequencies used in 5G networks are much the same as those used in the Active Denial System used for crowd control which I reported on a few years ago. Considering those systems made people feel like their "skin was on fire" forcing an immediate response to run away it's not to surprising the type of effects that it may have caused in Wuhan.
Harmful effects of RF-EMF exposure are already proven
Over 230 scientists from more than 40 countries have expressed their "serious concerns" regarding the ubiquitous and increasing exposure to EMF generated by electric and wireless devices already before the additional 5G roll-out. They refer to the fact that "numerous recent scientific publications have shown that EMF affects living organisms at levels well below most international and national guidelines". Effects include increased cancer risk, cellular stress, increase in harmful free radicals, genetic damages, structural and functional changes of the reproductive system, learning and memory deficits, neurological disorders, and negative impacts on general well-being in humans. Damage goes well beyond the human race, as there is growing evidence of harmful effects to both plants and animals.
from Scientist and doctors warn of potential serious health effects of 5G (5G Appeal)
Wuhan National Biosafety Laboratory
This is being reported as the only laboratory in China equipped to study dangerous pathogens. This is something that was done in the research laboratory at Plum Island off the coast of Long Island, New York historically. That location was chosen specifically because it was disconnected from the US by the Long Island sound. The idea behind that location was that it could avoid the accidental release of (possibly engineered) pathogens onto mainland US.
It's been reported that there were risks with this laboratory in Wuhan:
Scientists warned in 2017 that a SARS-like virus could escape a lab set up that year in Wuhan, China, to study some of the most dangerous pathogens in the world.
Now, a SARS-like coronavirus has infected more than 800 there, spread to at least 10 other countries and killed 25 in Wuhan and nearby provinces.
China installed the first of a planned five to seven biolabs designed for maximum safety in Wuhan in 2017, for the purpose of studying the most high-risk pathogens, including the Ebola and the SARS viruses.
Tim Trevan, a Maryland biosafety consultant, told Nature that year, when the lab was on the cusp of opening, that he worried that China's culture could make the institute unsafe because 'structures where everyone feels free to speak up and openness of information are important.
Event 201 "A Global Pandemic Exercise" and the Wuhan Military World Games
In October 2019 in both New York and Wuhan some very suspicious activity was going on…
From October 18-27th 2019, Wuhan hosted the Military World Games and specifically used 5G (for the first time ever) for the event. Also on October 18th, 2019 in New York, the Johns Hopkins Center in partnership with World Economic Forum (WEF) and the Bill and Melinda Gates Foundation hosted Event 201 – "A Global Pandemic Exercise" which is a simulation of a pandemic. Guess what virus they happen to choose for their 'simulation'? A coronavirus! Guess what animal cells they use? Pig cells! (COVID-19 was initially reported to be derived from a seafood market, and the fish there are known to be fed on pig waste). Event 201 includes the UN (since the WEF now has a partnership agreement with UN), Big Pharma (Johnson and Johnson), Bill Gates (key figure in pushing vaccines, human microchipping and Agenda 2030) and both China and America's CDC. Participants in Event 201 recommended that governments force social media companies to stop the spread of 'fake news' and that ultimately the only way to control the information would be for the WHO (World Health Organization, part of the UN) to be the sole central purveyor of information during a pandemic.
Connection to DNA Vaccines & Forced Vaccination Agenda
An interesting sidenote to this story relating to vaccines and vaccination profiteering is the InOvio corporation. This was astutely pointed out by Annie Logical this her expose on this subject. The crux of the story is this…
Dr David Weiner and Dr Joseph Kim are the principles of InOvio and have been pioneering a new type of DNA infused vaccine which involves the use of electroporation from an electrical pulse to infuse DNA by opening pores in cellular membranes using the voltage gate described above.
This pair has previously been involved in engineering vaccines for Ebola and Zika virus but Dr Weiner's pioneering DNA transfer method using electroporation is a method of actually infusing foreign DNA into the subject being injected with the vaccine.
"Dr Kim was funded by Merck for his education, he produced something called PCV2 which is Porcine Circovirus, they were working on a veterinary drug that would help pigs escape a wasting disease.
So this was evaluated by the Dept of Homeland Security and Plum Island animal research, this DNA plasma for pigs had approval in 2005, in 2009, the swine flu vaccines were filing for a patent.
In 2009 Dr Kim's company was filing with FDA to start trials on humans for the swine flu.
Dr Kim has many Merck Insiders on his board.
They created PCV1 and 2, which is Pig DNA.
Later on PVC1 and PCV2 were discovered in vaccines such as Gardasil, Rotatec and Rotarix.
A couple of years after they were given the patent for this pig DNA vaccine using PCV2 that same ingredient was found to be in Merck's Rotarix vaccine for diarrhoea and GSK vaccine Rotateq for diarrhoea.
Now how does pig virus magically turn up in a vaccine for diarrhoea?It doesn't! It gets put there. And what is unbelievable is that even though both vaccines were suspended and it transpired that all the vaccines for 2 years had been contaminated , the FDA suspended them for a few months then let them carry on.(The Information about the two drugs being suspended was found on the Medworm website and the article was written by Dr Kim)….
Prof Weiner is not only the worlds DNA technology expert but he is also a special employee and adviser to the FDA.
"This shows the depths to the corruption of this industry when an advisory to the supposed regulatory body is also a producer of vaccines that he advises on!
He has perfected a new method of giving these DNA vaccines via Electroporation which is a electro magnetic pulse that opens up the cells, injects foreign DNA and then it closes.
The system has been stated by Molecular Biologists to be unsafe as it could lead to death or cancer.
They stated that only human antibody in genes is safe.
"This is the same action that 5G technology uses in pulsed waves and the corona virus was reported to have started in an area in China that had rolled out 5G technology!

So we can see how geneticists using scientists are tampering with the building blocks of our existence and what is disturbing is that Prof Wiener is a HIV pioneer and we know that soon after the Polio vaccines were given to millions in Africa that HIV emerged.

They have perfected the art of injecting animal or bird DNA into human chromosomes which alters our DNA and causes things like haemorrhaging, fever, cancers and even death.
If you dig into this sort of information you've probably already heard about the Bill & Melinda Gate Foundation connection to the Pirbright Institute who owns a patent on a Coronavirus which is stated can be used for a vaccine for treating and/or preventing a disease such as infectious bronchitis.
So what's the agenda here? This pretty much sums it up:
Here's how this con job goes and although it repeats itself under different names, year after year (Corona, HIV, AIDS, SARS, Ebola, Zika, Mad cow etc etc) most of the uninformed public react as programmed, simply because fear is PROVEN to trigger a narrowing of the mind, a lowering of IQ, a stimulation of the child ego (that looks for an adult to save it) and a reflexive obedience toward perceived authority.

The con job goes like this.

Step 1) poison the population purposely to create disease that does not and would never occur naturally


Step 2) parlay the purposely created disease as being caused by something invisible, outside the realm of control or knowledge of the average person


Step 3) create a toxic vaccine or medication that was always intended to further poison the population into an early grave


Step 4) parlay the vaccine or medication poisoning as PROOF the disease, which never existed, is much worse than anticipated


Step 5) increase the initial poisoning, which is marketed as a fake disease, and also increase the vaccine and medication poisoning, to start piling the bodies into the stratosphere


Step 6) repeat as many times as possible upon an uninformed population because killing a population this way (the art of having people line up to kill themselves with poison……known as a "soft kill" method) is the only legal way to make sure such eugenic operations can be executed on mass and in plain sight.
Please share your thoughts on this subject below in the comments and much thanks to the various linked sources for this important information. This report will be updated as more information becomes available.
Photo By oskay
www.dailymail.co.uk
www.vigiliae.org
thefreedomarticles.com
Image courtesy of: Radio Alfa
Image courtesy of: NIAID
Image courtesy of: NIAID
Image courtesy of: AJC1
Image courtesy of: Alliance Images
---
---
---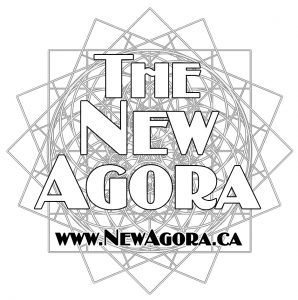 Come Follow Us on Twitter     –   Come Like Us on Facebook
 Check us out on  Instagram   –   And Sign Up for our Newsletter