AIRCRETE DOME BUILDING
WORKSHOP
BAJA CALIFORNIA, MEXICO
SEPTEMBER 24 – OCTOBER 4 , 2019

Join your hands, heads and hearts in a joyous team collaboration with Natae Wellness Center! In a  secluded rustic mountain village just south of the coastal city of Ensenada, in beautiful Baja California, Mexico.
OUR HOST: Natae Wellness
Natae Wellness Center is built on ancient Cochimi healing grounds (indigenous people of the Baja). There is a noticeably peaceful energy present with many  places to walk and explore.
You'll find holes in boulders  that were used to grind flour,  quartz and wild herbs and  many other delights. It is not  unusual for spontaneous music  circles to pop up inside or  outside, and there are plenty of places for quiet meditation.
Download Natae Wellness Brochure
________________________________________
OVERVIEW: Aircrete Dome Building, Domegaia-style!
CURRICULUM & STUDENT MATERIALS
________________________________________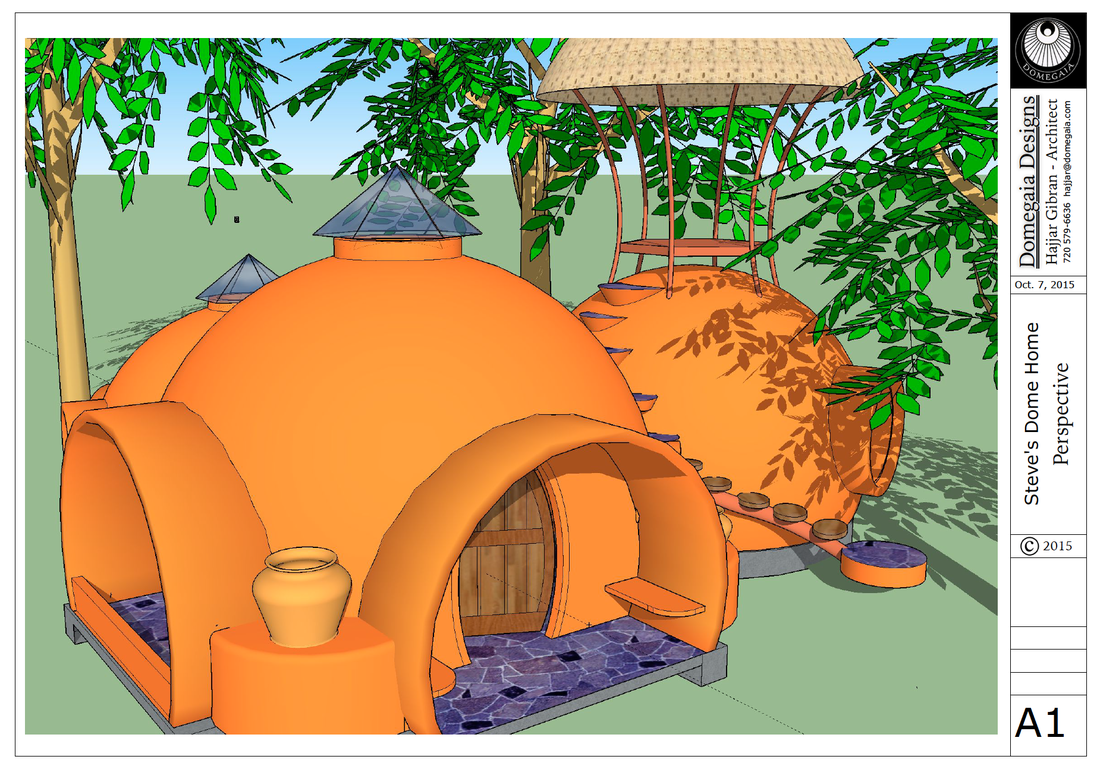 Learn how to: build a dome home with Aircrete: an amazing material that is easy to make yourself. Learn to build a low-cost home that is waterproof, fireproof, termite-proof, rot-proof, insulated, eco-friendly, non-toxic, and durable against forces of earthquakes, floods, winds and fire.
Make AirCrete with DomeGaia's unique equipment
Create forms for blocks, archways and round windows
Make and use a compass arm
Build an archway
Build a multi-faceted cupola skylight
Build a fabric formed single-pour round window
Build a center pivot, oval-shaped wooden door
Practice techniques to build custom furniture & countertops out of cement & concrete
Work as a team to co-create a sacred space, join hands and hearts in a joyous team effort
And much more!Student Bonuses
BONUS 1: Each workshop participant will receive Architectural Drawings of Steve Areen's Famous Dome Home for FREE! (a 19-page download valued at $195)
Bonus 2: All Domies will receive a PDF and printed copy of our Aircrete Dome Building Student Manual with step-by-step guidance and all of DomeGaia's Favorite Recipes for making Aircrete, Mortair and more!
GET CREATIVE! Domegaia-style is very hands-on with free-flowing. Learn at your own pace and choose how you want to be involved. There is plenty of time to explore your creativity!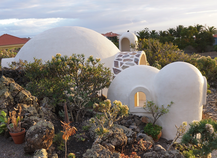 ________________________________________
During our 10 day workshop we usually build a basic Aircrete dome, with installed oval front door, window openings and skylight. The exterior is finished and ready for final coating. The interior is unfinished.  We explain how to install plumbing, electricity, windows, and flooring etc. but these details happen after the workshop.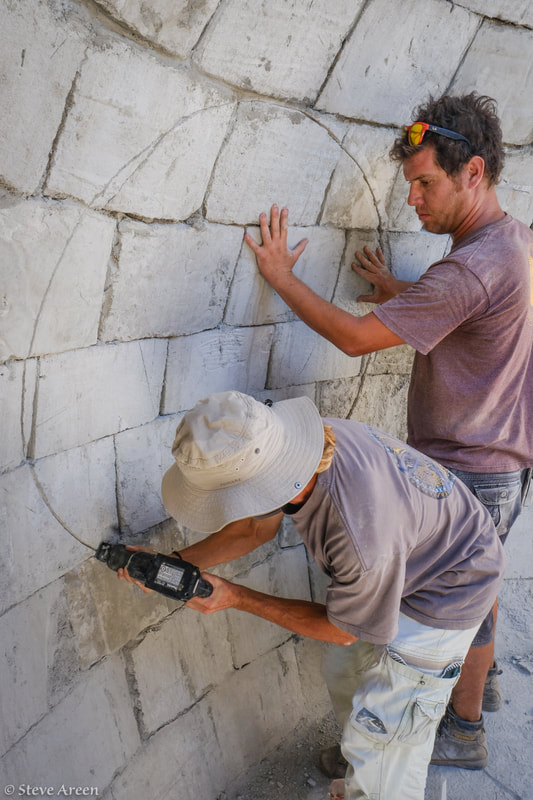 Local Attractions and Outings
Available activities  on-site and nearby:
Music and drum circles
Yoga classes
Relaxing, therapeutic massage
Biomagnetic therapy
Horseback riding inhigh-desert wine country
30 minutes away frombeautiful ocean beaches
Sacred plants
Zipline canopy tours
Private cabana mineralhot springs baths
ACCOMMODATIONS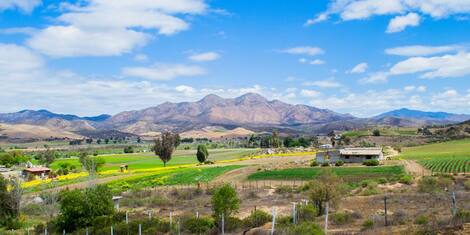 Featuring panoramic views from virtually every angle, Natae Wellness Center is built on ancient Cochimi healing grounds (indigenous people of the Baja).
The complex is built around a courtyard  where people like to gather and enjoy a  fire at night.
Rooms are cozy and the living area is spacious and comfortable.
Accommodations pricing
Bring your own tent and bedding $500
Camping tent provided or shared space $600
Shared room $800
Private room $1200
Includes breakfast, lunch and dinner featuring fresh produce, fish and chicken.  Please advise of any specific dietary needs (vegan, allergies).
For questions about meals, accommodations or transportation,  please contact info@NataeWellness.com
WORKSHOP SCHEDULES
Arrival Day 1 | Tuesday, September 24
3-4pm: Check-In @ Natae Wellness Center
6:00pm: Opening Circle
6:30pm: Welcome Dinner
Days 2-10 | Wednesday, September 25 – Thursday, October 3.
7:30-8:30am: Breakfast
9am-12pm: Workshop
12pm-1:30pm: Lunch
1:30pm-5pm: Workshop, Outing or Farm Tour
6pm: Dinner
Day 11 | Friday, October 4
7:30-8:30am: Breakfast
9am-12pm: Workshop
12-pm-1:00pm: Lunch
1:00pm: Closing Circle
REGISTRATION
Important note: Registration for workshop and accommodations are separate. Please secure your workshop space with a $500 deposit via the link below and then reserve your accommodations with Brave Earth. If you wish to come early or stay longer after the workshop dates, please make those reservations with Brave Earth as soon as possible as space is limited. Thank you!
If you have any questions about the workshop
please contact workshops@domegaia.com
For questions about meals, accommodations or transportation
please contact info@NataeWellness.com
We look forward to building and exploring with you in Baja, California!
Art is love made visible.
DomeGaia.com | Copyright © 2019 | All Rights Reserved