Our goal as a conference is to empower you-the individual to go out and do something and help build a better world for you, your family, your friends and your children. It is our responsibility as human beings to do something to spread the message of individualism and freedom. This world becomes better when we can listen to, learn from and educate one another, and this is what our conference is all about. 
Our official conference kicks off on Saturday Jul 20th, at night at 8pm, for our Free Ross Party and our conference day is the 21st.
Larken Rose is coming in early to host a Candles in the Dark workshop which is on the 19th + 20th,  which is not included in the AnarchoVegas ticket and Juan Galt is throwing a workshop on the 22nd which is also not included in the AnarchoVegas ticket. 

Use the NEWAGORA  PROMO CODE AND get 10% off your ticket price
Join us July 20-21st in Las Vegas for the first annual anarchist gathering, AnarchoVegas!

Saturday, July 20th, we'll kick off by hosting a roaring 20's party to fight against prohibition in honor of Ross Ulbricht, where proceeds will go towards the Free Ross campaign and Sunday, we'll come together to listen to our incredible lineup of speakers like G. Edward Griffin, Jeff Berwick, Larken Rose, Beau of the Fifth Column, our independent media panel, our motivating crypto panel and many, many more!
EVENT HIGHLIGHTS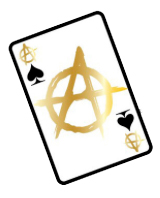 Candles in the Dark Workshop, Day 1.

Candles in the Dark Workshop, Day 2. 

Free Ross Fundraiser Party

Conference and Closing Party