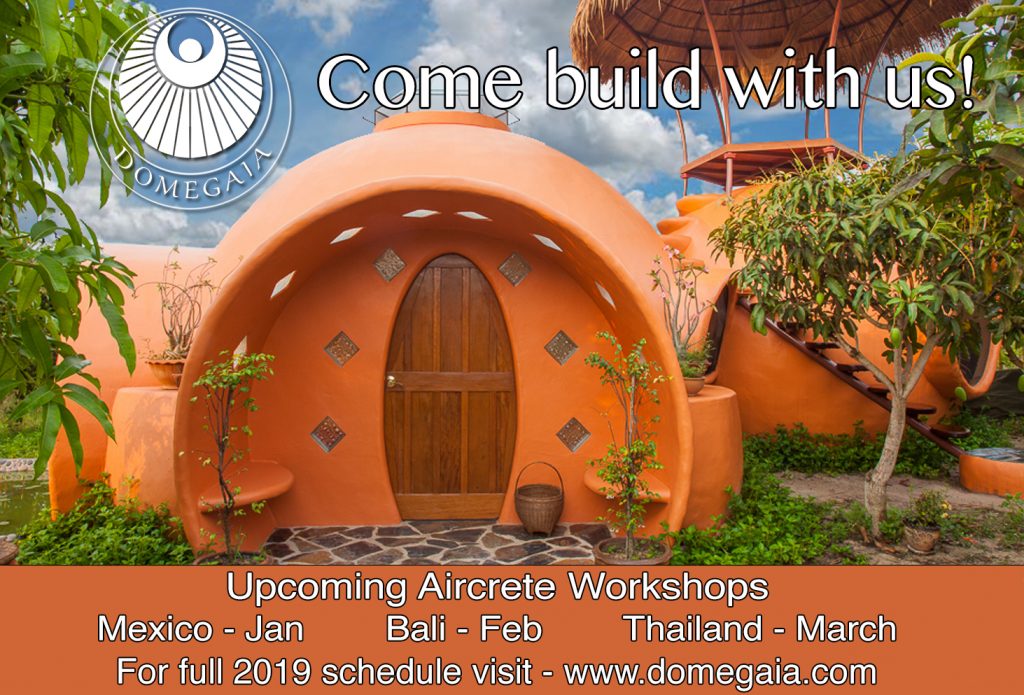 Build an Aircrete dome home for less then $9,000
Most creatures build their home within days. Yet many of us spend the best years of our lives in debt to our homes. It doesn't have to be this way. You don't see the birds and bees in debt to a mortgage!
We believe that everyone has a basic right to create quality housing for themselves.  And we're dedicated to help you do that!
Domegaia's mission is to provide Earthlings everywhere with tools, trainings, and designs for eco-elegant, high-quality, low-cost Aircrete dome homes.
What is Aircrete?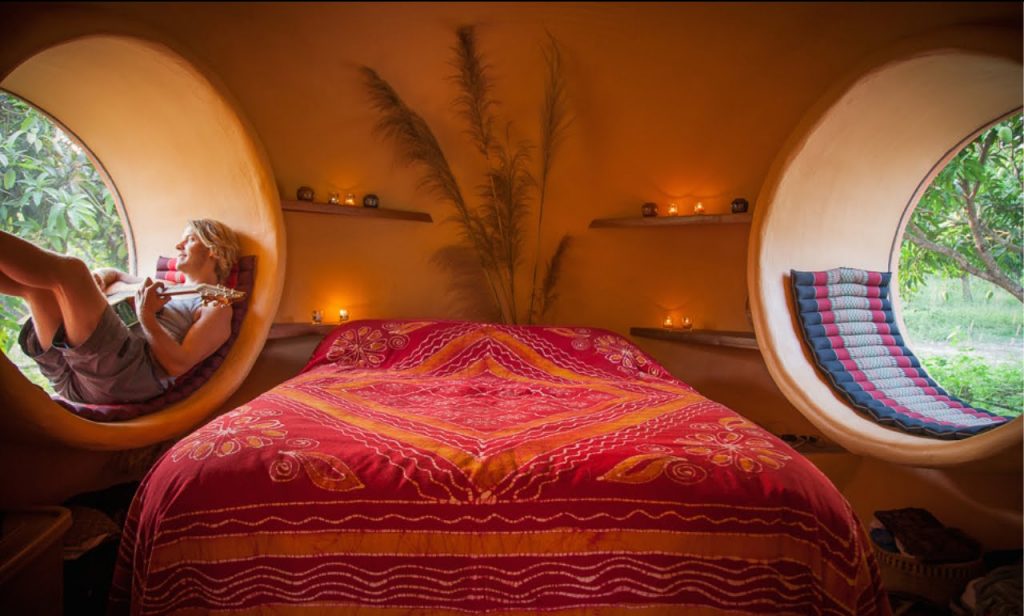 Aircrete is simply the most practical, high-quality, low-cost building material there is, and you can make it yourself.
Aircrete is a lightweight, non-toxic masonry material filled with millions of tiny air bubbles. Unlike concrete which is hard, heavy, cold and difficult to work with, Aircrete is easy to work with. It hardens overnight and can be cut, carved, drilled and shaped with wood-working tools. It accepts nails, screws and is easily repaired. It makes excellent foundations, building blocks, walls, domes, arches or whatever. It can be molded or formed into practically any shape.
Aircrete is fireproof, insect proof and unharmed by moisture – it will not rot or decay. It provides structural strength and good thermal and acoustic insulation.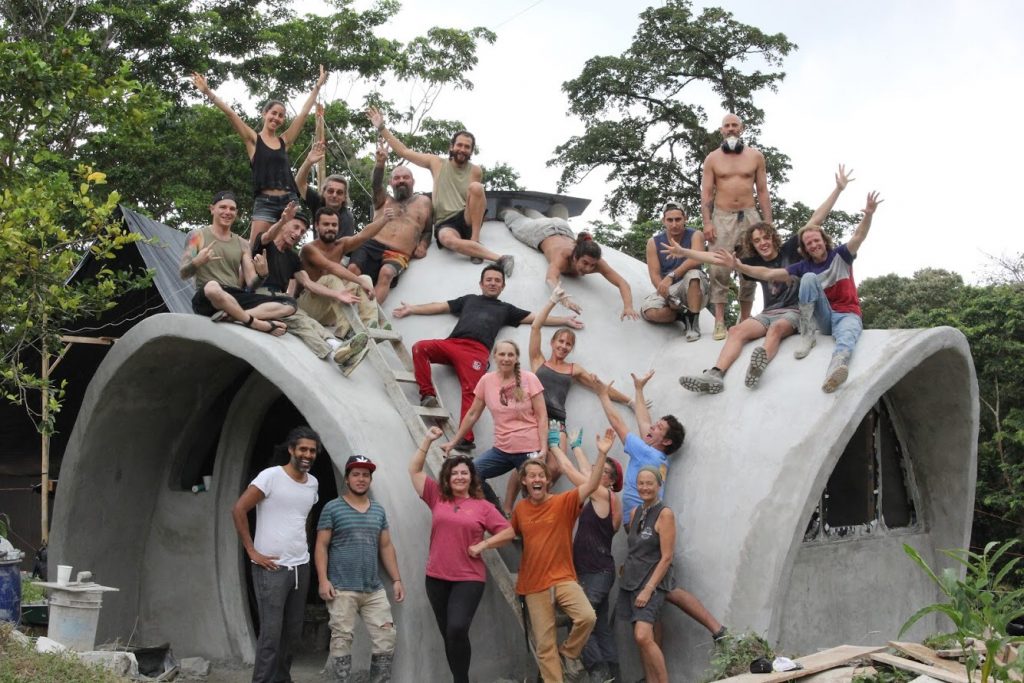 8 Irresistible Reasons To Build with Aircrete:
LOW COST
The material cost of a Domegaia Aircrete dome is about $1 per square foot, per inch of thickness. For example a 1000 sqft home with 4" thick walls costs only about $4000. This includes the floor slab.
Domes enclose the most space with the least material. Aircrete domes are energy efficient because the shape allows for a natural flow of interior convection currents that make it easier to heat and cool.
ECOLOGY
Aircrete has gained international recognition as an ecological building material because of its' resource efficiency. It is mostly air! Its' low environmental impact is only getting better as more ecological cements are developed.
FIREPROOF
Aircrete is fireproof. You can build a furnace with it. It will not burn.
WATER RESISTANT
Aircrete is not harmed by water, you can build a boat or swimming pool with it.  It will not rot, rust or decompose in water. Water damage is a constant threat to wood, adobe, cob, straw bale, compressed earth and metal buildings.
PEST PROOF
Aircrete is impervious to pests of all kind and can last for centuries without the need for toxic pest control.
SAFETY
Aircrete is inert. It eliminates any concern for "sick house syndrome" caused by the off gassing of modern construction materials.
A dome is the strongest structural shape to withstand earthquakes, hurricanes, tornadoes, and floods.
ELEGANCE
The harmonic geometry of a dome inspires an expansive feeling of sacred space. It's no wonder that some of the worlds most prominent buildings are domes – cathedrals, temples, mosques, the US capital and state capitals to mention a few.
EASE
In only 10 days you can learn everything you need to be able to build an Aircrete dome home!
It takes very little skill. Aircrete is easy to work with and very forgiving.
Building your own Aircrete dome home can be one of life's most memorable events. It is a deeply satisfying accomplishment that we'd love more people to experience. If you've ever dreamed of building your own home then a Domegaia workshop is for you.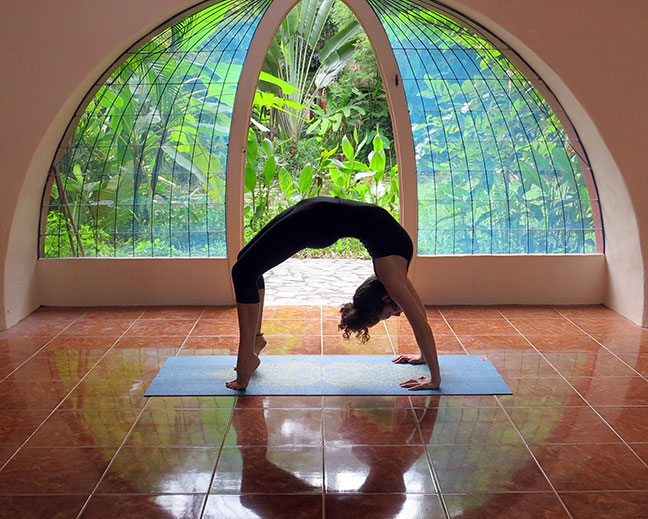 Are you interested in becoming a professional Aircrete builder?
Our workshops are the best way to learn to build DomeGaia-style!
You'll meet people from all over the world with whom you can collaborate.
Work becomes play when we build together!  Come join us!
Check out our upcoming workshops:
– Bali Feb 22  
– Thailand March 15
Hajjar Gibran
"Art is love made visible"