Hello Everyone!  And welcome to another slam-bang edition of The New Agora!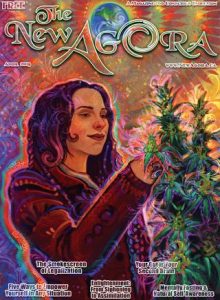 This April we are delighted to have Simon Haiduk and his beautiful artwork titled "World Peace" empowering our cover, magazine and imaginations with its wonderfully well suited message of the bounty of Spring, of Peace, and its equally green 4/20 celebration.
More of his great art and works can be found at http://www.simonhaiduk.com  – if you wish to support him by purchasing prints directly and in person, many of his amazing images can now be found at The Art Pedal in Vancouver, 2001 Commercial Drive.  See page 4 of our current edition for more. The Art Pedal is also the new retail home of the lovely and powerful orgonite we're offering through the pages of The New Agora.
A big welcome, as well, to returning participator this month, Viridesco (http://www.viridesco.ca), who hooked us up with Craig Carpenter, the author of one of our lead stories "The Smokescreen of Legalization". Feel free to swing by their booth (Booth #190) at the big 4/20 event in Vancouver coming up this month, where you'll find plenty of our other supporters such as Sonoma and Crop King Seeds there to help you with your cannabis growing and enjoyment.  No doubt there'll be plenty of others presently in the pages of The New Agora to be found at this now famous annual event. So, look out for our current publication there if you haven't already picked up a hard copy.
Whereas our Online Magazine is concerned, if you haven't already – check out our new website: you'll be happy you did. We update it daily, and from what we've seen from our 'metrics', we've ten times the readers than a few short months ago. We're able to truly share a constant flow of significant, useful, and life changing information online, and the attention our site has been getting since its renewal is the proof of it.
And so a Big Thank You to all of our online readers for your interest and attention.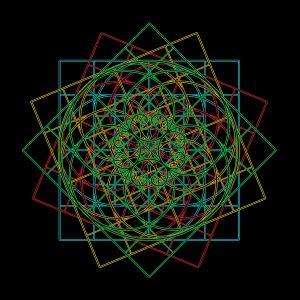 Speaking of Online, with our enhanced viewership, it's where we can present controversial topics and info we can't share anywhere else. And there's much more to come whereas that's concerned.
But for now, we've got alternative histories, past present and parallel, once lost discoveries, inventions, capital A alternative possibilities of what it means to be here, now, forays into wild yet substantive theorems of who, what and why we are, and what we might yet achieve, some of what is now ours to uncover, long lost but well worth the exploration articles, works, blogs, by authors, writers, geniuses of many a kind, videos, websites and much more to come.
Also, Enjoy our online New Now while it's still presently free, as it will soon take off and transform into a subscriber-only zone, thereby allowing us the space and luxury of sharing without needing kid-gloves, or being hamstrung by the lack of intelligence, awareness or humour so prevalent in these 'interesting times'. Through the window of The New Now we're intending on going as far as we can in communicable evolution: it's neither for the faint of heart nor for the weak of character or spirit, but rather for them that love challenging themselves and questioning everything; in other words it's only for those participants that choose to join The New Now by subscribing directly to it, and are asking for it, and are ready to make it happen, to make The New Now a reality for themselves.
Did we mention we also intend for this to be fun and funny alongside of the rest? After all, what's evolution really worth if you're not also laughing along the Way?

While on the topic of humour and growth:
From intelligent journalism and keen observational reportage, to dedicated BC distribution help outside of our core circulation areas, to more participators, businesses, artists or just plain great suggestions, we always welcome freedom-loving help. Contact us today and let's see what's possible.
And of course, please enjoy and support our current group of advertisers presently making the new spring April 2019 issue possible and free for all of you.
Find it here: https://issuu.com/danno84/docs/new_agora_april_2019?e=2705021/69075224
Support them, support us and continue to support, what is perhaps, the only voice for authentic change still in print in Canada.
Feel free to call us at 604-259-9366 or write to: info@newagora.ca
So hold on to your seats as we pick up speed, or better yet get up and join us as we've decided to free ourselves while sharing the kinds of knowledge that we've personally found helpful, powerful and liberating.
All the best and to hell with the rest, Lorenzo and Fredalupe!