Interbeing
Interbeing is a relatively new word in English. that reflects an ancient understanding about the Nature of Reality!! It was coined by Thich Nhat Hanh, a respected vietnamese Elder and Buddhist Monk in order to describe how all phenomena are Interdependent. 
"We have talked about the many in the one, and the one containing the many. In one sheet of paper, we see everything else, the cloud, the forest, the logger. I am, therefore you are. You are, therefore I am. That is the meaning of the word "interbeing." \We interare. "
"The meaning of Interbeing recognizes the dependence of any one person or thing as to all other people and objects. "Not only is no man an island, but rather his interbeing is shared with the plants and animals he eats, the people who make his clothes and food, the people who populate his home, country and the very world he perceives, the insects that pollinate the trees that yield his fruit, shade him from the sun, and provide lumber for his house"
This is  multimedia Exhibition
Interbeing Opens on March 17th Til May
Location:  London Drugs, Sunshine Coast BC. Gibsons
900 Gibsons Way
Gibsons, British Columbia, V0N 1V7
(604) 886-8720
Store Hours
Mon – Sat:   9:00 AM – 9:00 PM
Sunday:      10:00 AM – 7:00 PM
Holidays:    10:00 AM – 7:00 PM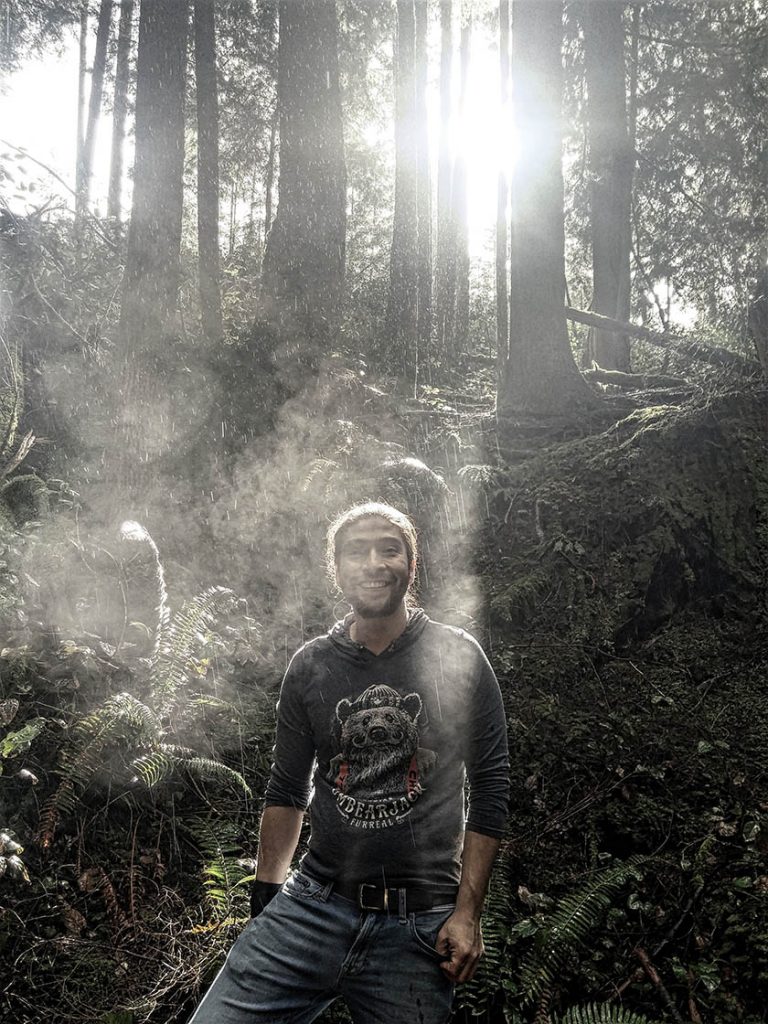 Colombian-Canadian Artist Vacio Cielo creates pieces of Transformational Art that vibrate with Beauty and Magic. Blending photography with digital technology as part of the creative proccess  the artist's intent is to create an eclectic ensemble of pure Nature Photography with Visionary Art, Blissful moments painting with Light and positive Vibration. 
" My goal as an Artist is to re-create via digital paintings & Nature Photography, reflections of The Divine Within, always present in everything and everywhere. My intention is to offer a view, a way of perceiving the Universe, the Earth, Dimensions, Truly just an Idea of that Cosmic and mysterious lattice of "All we are is the result of what we have thought". The Dance of Creation is the Alchemist's display of Light and Darkness.
Currently Vacio is exploring the theme of -Illumination- trough  Social Art , and the Artist Role as a vessel for expressing Universal Values such as Compassion, Loving kindness , Mindfulness and Meditation through Art & Sound for the benefit of All Beings . A  heart based human response to this interconnected World  
Vacio lives with his Family, in Roberts Creek, BC where this art has been created.
May all Beings be Happy