Our First Live-Virtual Event. The New NOW Agora.
July 21st. 2021- Videos from Our First Live-Virtual Event. The New NOW Agora.
From heroes to health and alternative history to the daily dangers we all face, we had the opportunity to discuss several important topics of the day, this day, in our first Live Virtual Event.
As the event was almost 3 hours in length we've chosen to break it up into 3, more or less, equal parts, for your enjoyment.
Part 1- David Whitehead (Truth Warrior) and Nowick Gray (Wild Writings)
Part 2- Jared George (The Great Order) and Jeanice Barcelo (Birth of a New Earth)
Part 3-Cambell (Auto Didactic) and Myself Lorenzo (The New NOW)
A big apology to any who wished to be invited up in this first one and was not. I had my 'hands' full working out the details, and needed to keep things happily flowing for all.
We are looking forward to future events where you will  have the opportunity to be invited to participate directly.
If you do wish to participate 'live' in future events we ask, please, for our registration records please include an actual picture of yourself and a real name so we can know who we are inviting on stage.  If you've already registered you may go back onto the platform and update your account accordingly.
A huge thanks to everyone who took the time to join us. And an especially big one, thanks that is, to all of our Main Participators.
You can see more about them and follow the provided links to their personal websites and platforms here:
https://newagora.ca/the-new-now-agora/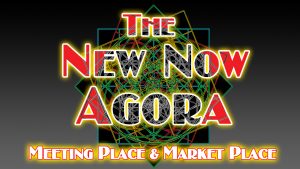 I ask that you forgive all of the hiccups, inevitable on the spot difficulties encountered with our practising this new live format, as we take our first steps in coming together and exploring as best we can to fully enjoy the many interactive benefits of our new platform.
Speaking of which, as possible at some point in August of 2021, we will have an 'open house' where you will be shown around the system by one of its creators.  Instructions will be provided on how to best use all of the amazing capabilities built into this unique system. Our 'live stage' is but one of the many possibilities we have here where we can all learn to share together.
If not yet, please don't forget to sign up for our newsletter. Be kept up to date on all of our upcoming events and much more besides.
https://mailchi.mp/7de35b29504b/thenewagora-thenewnow-fanlist
For those wishing to update their New NOW Agora Registrations and for New 'sign ups'.
The events, for NOW, are free, but you must register to attend.
https://mientzu.com/live-detail/the-new-now-agora
For more ways you can help yourself, please visit us at:
https://newagora.ca/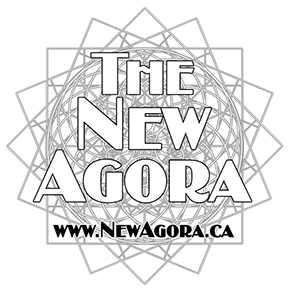 If anyone is having trouble registering, or has as questions, suggestions or other ways you may wish to participate, please don't hesitate to contact us here info@newagora.ca
New and helpful businesses, services, content creators and sponsorships all Welcome.
Finally, if you are interested in setting up your own show, business, event or exposition on a similar platform please visit Mien Tzu ('Public Face' in Japanese):
https://mientzu.com/

With much Gratitude. Cheers Lorenzo
(Special Thanks to Riel for his help in bringing this all together)
Make Sure you are also subscribed to our Main Channel for unique interviews not found anywhere else.
https://www.youtube.com/c/TheNewNow