Simon Haiduk is a multimedia artist from the Sunshine Coast, BC, working with painting, music, and animation.I
Presenting  a live audio-visual meditation experience of his art and music at Beaumont Studios, Vancouver, which is part of my week long solo exhibit there, Nov. 29-Dec. 7, 2019.
"I'm curious about our psychic connection to nature and the interconnected source of all life. My art is an ongoing experiment of investigating and expressing those energies."
The gallery exhibit will feature a collection of Simon's finest artworks from 2004-2019, which exemplify a cohesive and evolving vision.  While including some older pieces for context of evolution, the primary focus will be on his more current series of nature, animals and metaphysical themed artworks.
This exhibit also features a live audio-visual meditation of Simon's animated artwork and music, called Metta Grove.
The live performance is a multimedia synthesis of Simon's music, art and animation, bringing viewers into a meditative journey.  The animations are remixed live, interacting with luminous textures of light and sound. This has an intention of being therapeutic, reconnecting people with nature and the patterns of metaphysical energy that often go unseen yet weave all life together.
The multimedia performance is also part of an interactive community gathering, co-facilitated by his partner Jane  (www.janecalm.com), who is a registered therapeutic counsellor.  Our intention is to unite live performance, presentation, and community connection within a devotional meditative atmosphere.
The event starts with a presentation of Simon's inspirations and creative process.
DATES:
Beaumont Open Studios ~ Nov. 29 , 4 – 10pm
Exhibit Opening Party ~ Nov. 30, 6 – 9pm
Metta Grove Experience ~ Dec. 1, 3 – 7pm
LINKS: 
Facebook Event Page for Gallery Exhibit
Facebook Event Page for Metta Grove Experience
Eventbrite Event Page for Ticket Sales
Simon Haiduk:  Website  |   Instagram  |   Facebook
Promo Video 1  |   Promo Video 2   |   Demo Video 1   |   Demo Video 2  |   Other Videos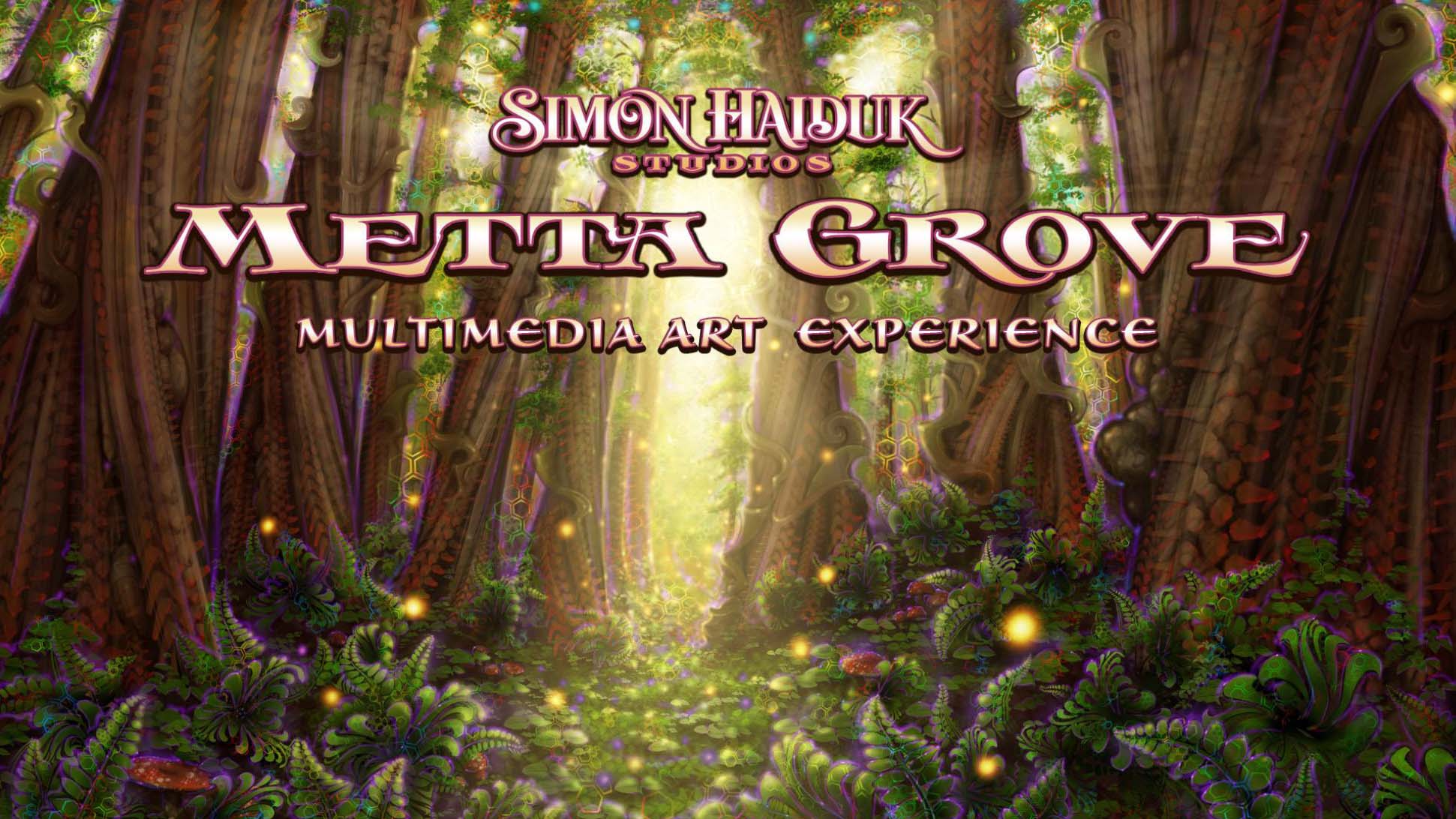 Come Follow Us on Twitter
Come Like Us on Facebook
Check us out on  Instagram
And Sign Up for our Newsletter
---
---
---