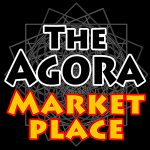 The Agora Marketplace:  A Public Open Space for Markets, Gatherings & Assemblies
'You get what you Give'.  In print space is limited, whereas here online the situation is reversed. The greater the effort in providing quality information about what you offer and do, the better our readers are equipped make well informed choices in support of your business with clarity and direction.
Through our Agora Marketplace Page  we can effectively feature your articles, exposes and interviews, for all our Agora readers to see, archived behind your stand-alone page, with plenty of room for logos, contact info, the 'story behind' the work,  and much more, thereby offering a straightforward way to keep building on related content and to keep readers updated and informed.
Please contact us for details, write to info@newagora.ca