Attention parents, parents-to-be, youth workers, childbirth educators, aspiring doulas and midwives, childbirth professionals, and those interested in personal healing and development!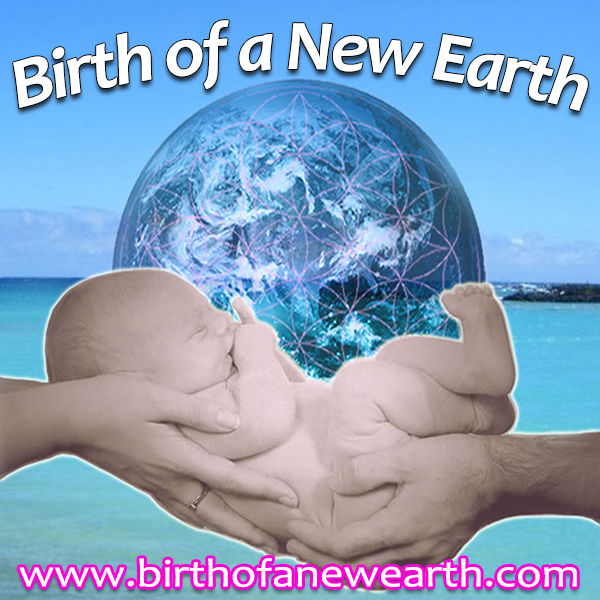 birthofanewearth.com
The next Birth of a

New Earth Parenting Program

begins September 6, 2021. Unlike any other training that has come before, this revolutionary new program offers life-changing information concerning the healing of our species and the birth of a new humanity.
---
Early Bird Discount
Get 20% Off the Price of the Training When You Register Before May 31, 2021.
Regularly $1500 – Now Only $1200
Please click the link directly below in order to receive the discounted price.
 Full Details:   https://birthofanewearth.com/2019/04/birth-of-a-new-earth-parenting-program/
---
The program is the first of its kind to emerge anywhere in the world as it emphasizes the importance of doing preparatory work prior to the conception of children. Classes provide an in-depth exploration into how to create healthy relationships, how to create a healthy preconception environment, the importance of the conception imprint, how to create a love-filled pregnancy and trauma-free birth, and how to parent children consciously so they can be happy, healthy and wise. 
The program is designed to assist humanity in understanding the keys to preserving love in families.  However, in order to transition from where we are now to where we want to be, we need to dive deep into the shadow side of what is happening in our society, especially as it concerns human sexuality, childbirth, and parenting.  This exploration can be difficult at times, but it is necessary so that we can heal our past, transform our future, and finally bring children onto this Earth in the most loving, gentle, and sacred way.
Our children, our families, and our entire civilization are being negatively affected by how we are currently bringing children into this world.  Haphazard sexual behavior is resulting in many unwanted children, millions of whom are being murdered in the womb.  Gestating in a womb where one is not wanted can create psychological and spiritual pain that may last a lifetime.  In addition, technological interventions during pregnancy and childbirth are adding severe trauma to our experience, all of which leads to difficulties with parent/child bonding and a breakdown in family love over time.  Now is the time for us to shift gears so that we can create a love-filled, enduring union and birth experiences that will lay the foundation for the fulfillment of human love on Earth.
In addition to providing critical and life-changing information, the Birth of a New Earth Parenting Program also provides participants with a forum for personal healing and transformation. For those who have had difficult relationships with their parents and/or their children, and for those who have had difficult pregnancies and/or births, this program can help heal past wounds. All participants will be introduced to a modality (Jin Shin Jyutsu) that can effectively heal unresolved trauma. This type of healing is needed not just for ourselves, but for our children.  Jin Shin can support us in letting go of past trauma so that we can bring children into this world gently — children who will not be weighed down by the burden of intergenerational trauma and who will not suffer the consequences of traumatic gestation and birth.  Our children will thank us profusely for doing this work and for paving the way for them to arrive safely and into the arms of love.
I heartfully invite you to join in this 20-week journey as we elevate our hearts and souls together and prepare to experience this Earth through the magnificence of human love.
If, after reading the above, you are unsure about whether the program is right for you, please consider some of the benefits you will receive by participating.
During the training:
·      we explore the topic of human sexuality in a way that has never before been discussed in any classroom, educational setting, or treatise on human sexuality;
·      we discuss, at-length, the steps necessary for the creation of a joyous, love-filled birth — starting with a proper preconception environment and moving through the phases of conception, gestation, and birth;
·      we explore, in depth, the important role of the father during the childbearing year — a topic that is rarely addressed in our society and that tends to be completely ignored;
·      you will receive in-depth information about prenatal and birth trauma and how early experiences impact our adult relationships, our personality, our physical bodies, our nervous-system, our consciousness, and our overall well-being;
·      you will be introduced to one of the most powerful tools for the healing and prevention of early trauma – a tool that is based in self-care and can be shared with friends, family, and future students and/or clients;
·      you will deepen your awareness of your own early wounds and your capacity to consciously transform them;
·      you will become better parents, pastors, childbirth educators, service providers, and birth professionals;
·      you will receive cutting-edge information which has not been discussed anywhere before — information necessary to uphold a safe and sacred birthing field and support the transformation necessary within yourself, your students and/or your clients/congregants to create it; and
·      you will learn the information contained in the Birth of a New Earth curriculum— a curriculum that will empower and transform you and that will enable you to assist others with information that can truly change the face of humanity and the future of our planet.
Please remember that no college or institute of higher learning will ever offer you the quality of information you will get through this program — and at a fraction of the cost you would pay for such learning. Your willingness to participate in this program is one of the highest forms of planetary service you can offer our world. When enough future parents become privy to the wisdom contained in the Birth of a New Earth Curriculum, we will begin to see the birth of a new species – i.e., fully realized humans — and a completely new expression of Earthly reality.
I invite you to look into your hearts to determine whether you would like to be on the front-lines of shifting consciousness on our planet. If the answer is yes, then please contact me by e-mailing jeanicebarcelo@yahoo.com.
Thank you for taking the time to read this and for your willingness to be a part of this life-changing opportunity to heal our world.
 The Birth of a New Earth Curriculum and Parenting Program were created by Jeanice Barcelo, M.A. and are being offered as an antidote to the current trauma-based paradigm of unconscious conception and technological birth. This work has been inspired by Jeanice's own personal experiences with pregnancy and childbirth, and years of professional study and training regarding the impact of prenatal and birth experiences on the human spirit/body/mind system.
The Curriculum and Parenting Program have also been strongly influenced by Jeanice's reading of the Ringing Cedars books (http://www.RingingCedars.com) and her deep desire to effectuate global transformation by transforming the way we conceive, gestate and birth our children.
The Birth of a New Earth Curriculum is designed to educate future parents about the importance of conscious procreation and to provide them with the information and tools they need to conceive their babies consciously, gestate them in trauma-free wombs, birth them in gentle, loving environments, and parent them in the most conscious and loving way. The Curriculum will have its strongest impact by reaching future parents BEFORE they conceive their babies.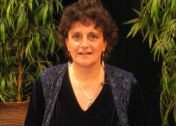 Jeanice Barcelo is an author, educator, researcher, and activist dedicated to exposing the dark side of the medical establishment. In her book, "Birth Trauma and the Dark Side of Modern Medicine," Jeanice exposes the systematic violence of hospital birth that is contributing to a breakdown in family love. Jeanice has lectured extensively on this and other topics and has spent the last 20 years uncovering the roots of institutionalized violence and the long-term, inter-generational impact of birth trauma on parents, children, families, and our entire civilization. Jeanice is an international speaker, TV and radio show host, and author of the newly released "The Dark Side of Prenatal Ultrasound. and the Dangers of Non-Ionizing Radiation – Part 1." She has been an independent educator and transformational teacher for two decades, offering lectures, seminars and parenting programs, as well as workshops and programs designed especially for men.
For more information about Jeanice's work, please visit the various pages of this website or e-mail:

jeanicebarcelo@yahoo.com

.  Also visit Jeanice's other website: www.RadiationDangers.com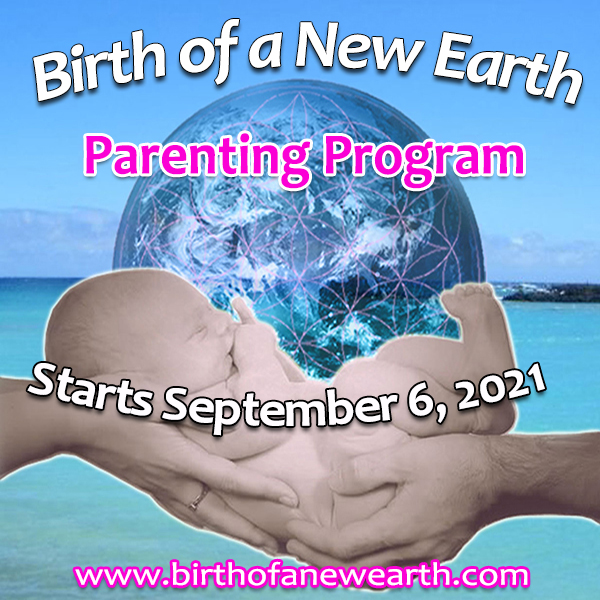 ---
Early Bird Discount
Get 20% Off the Price of the Training When You Register Before May 31, 2021.
Regularly $1500 – Now Only $1200
Please click the link directly below in order to receive the discounted price.
 Full Details:      https://birthofanewearth.com/2019/04/birth-of-a-new-earth-parenting-program/
---
–   Come Like Us on Facebook  –  Check us out on  Instagram  –   Sign Up for our Newsletter  –
Subscribe to our New NOW Youtube Channel