The Responsible Self – It's All My Fault – Freedom is Calling
– Recapitulation 2022 – Cambell and Lorenzo

Blame is meaningless. We all have our burdens to carry, different yet the same, until we choose to put them down.
Challenges, love, fulfillment and sacrifice fill each of our lives in varying degrees.
It is, for me, the sweet I make from the sour and the smiles tooled out of 'so-called' failures, which directs me towards my path of heart. 
Do we have a final destiny? ….I am not sure, perhaps we go on forever, perhaps a part of us does not.
I can say now, as of this day, it matters not. If I am to discover my 'destiny's promise', I will understand I am the only real challenger that I must face.
That face in the mirror, the one full of love or fear is the very one, the only one, that will bring me my successes or failures as I see and call them to me to manifest in this dream of life.

Blame keeps that power out of my hands, pushing away the only real element of transformation any of us have, ourselves. 
Personally, I rather face the pains and be free than hide is some imaginary prison of blame, shame and guilt.
Join Cambell and I today as we discuss power, responsibility and potential all with an eye on recapitulating our leaving of 2022 and entering the lucky year of the rabbit, 2023.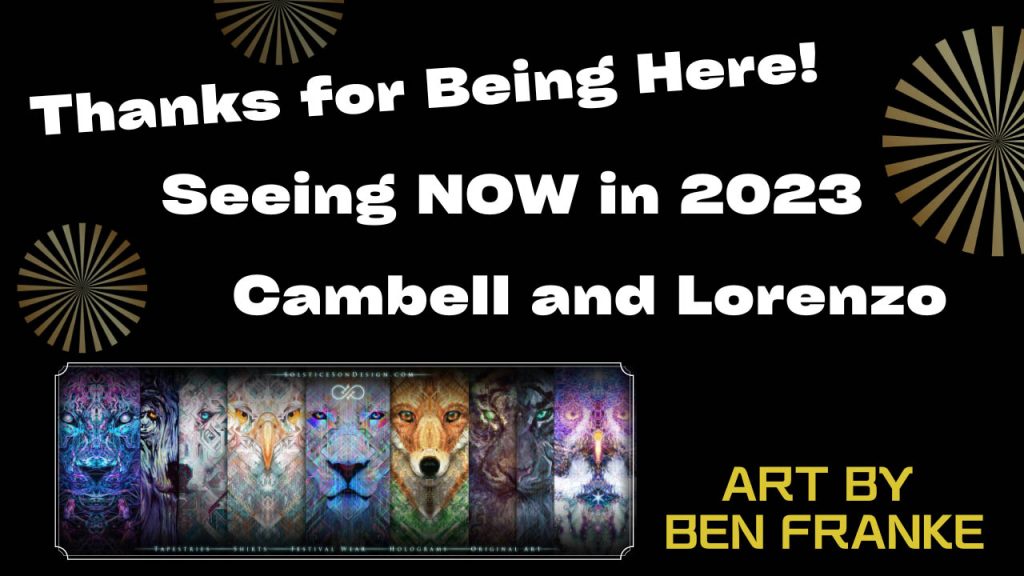 Main Image Art by the Wonderful Ben Franke: https://shop.benfranke.com/