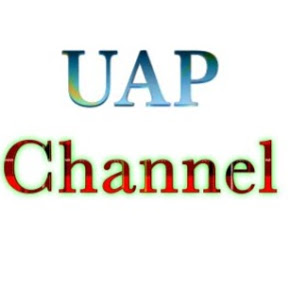 UAP is making videos critical of dishonest science and history that tried to make it seem like the Bible isn't true and God doesn't exist
UAP is making original compositions. UAP is making good clean fun of silly science. Cracking the code of Mystery History. Busting global mathemagical myths and building back faith in the Creator.
Built Before Noah / Flood Remains Used All Along
Picture This / Ancient Photographs
1000 Somewhat Evil Years
If I'm doing something on another YouTube Channel it will be at "UAP" on https://www.youtube.com/c/UAPch
And this is where I am now: https://youtube.com/c/UAPCHANNEL Share!
►Get 🚨news, buy my book, content, music, or just to donate http://uapchannel.net/
►Donate cash easy https://cash.me/$UAPch Buy from my Amazon Store https://www.amazon.com/shop/uap
►Support UAP: https://www.patreon.com/UAPch
►Buy UAPs Artwork: https://uap.darkroom.tech/
►donation, T-shirts, mugs: https://Teespring.com/UAP_Channel Caption or Translate! http://www.youtube.com/timedtext_cs_p…
WHO? I go by the moniker of UAP on YouTube UAP (as conferred by my subs) stands for Underrated Actual Physicist. A U.A.P. normally is an Unidentified Aerial Phenomenon… (that's not me in the sky). I'm Orthodox in Christian faith and technologically inclined. I did this to debunk myths… it usually validates the traditional wisdom of Church Fathers, and uncommon knowledge of the Ancients by way of THE scientific method;
OBSERVABLE REPEATABLE REPRODUCIBLE -and yes, that makes me a revolutionary.
WHEN? I'm making videos at a rate of about one per day, About
WHAT? Any subject that is fascinating, extraordinary, uncommonly known but very useful, and true, I demand answers about official stuff I don't want misrepresented by popular science, first by researching it myself, then by spewing forth my own wild conjecture, and finally seeing how myends up being correct more often than I expect.
HOW? Research. Great voiceovers of the best things I could find or think about each day. Application of our universal logic, selectively using my exceptionally expensive education, ditching assumptions, identifying propaganda,… …and the wisdom to know the difference.
WHY? To find and share the Truth in a novel, fun, practical way… resulting in comedy- just by examining the veracity of official facts. Hilarious comedy.
WHERE? Here on Earth. YouTube. UAPChannel.net -the cutting edge of the pushed envelope sealed with the spit of ridicule. Even more when these Orthodox ideas have been systematically contradicted and suppressed only by widespread belief in popularly conjectured hypotheses. These things are my targets of opportunity.
►Help translate at the other channel simply called UAP! Your language ability can be a tremendous help!
►If you have video or photos you want me to see, do send it to UAPchannel2@gmail.com and I'll check it out! +Sources: Materials used are chosen sources for reporting the best in research from around the world as UAP deigns to question the narratives of consensus, because, I reject the premise! Music self-composed and performed by UAP (©️ UAP) may be listed here:
►Music: download UAP's original music free with donation at UAPchannel.net or find me on Spotify, iTunes, and elsewhere. Titles used are either under licensed under a Creative Commons Attribution license (https://creativecommons.org/licenses/…), or by Fair Use for ongoing research.
Music, revenue-shared, or copyrighted works included by fair use (including content used by licensed sharing agreements in accordance with YouTube policy), or used by permission may be listed below, Intro song may include excerpt from: song: "Killers" by Kevin MacLeod (used by permission, kevin@incompetech.com). Support him on Patreon.
Wanna seriously support this work? https://www.patreon.com/UAPch Contact me at UAPChannel2@gmail.com
---
---
---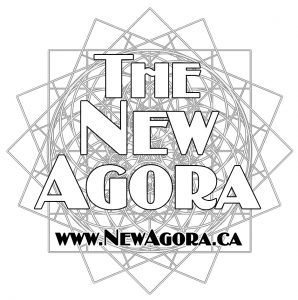 Come Follow Us on Twitter
Come Like Us on Facebook
Check us out on  Instagram
And Sign Up for our Newsletter