Spirit Rising
By Lorenzo & Fredalupe!
Spirit Rising is the title of this month's beautiful cover painting practically thrumming with power.  A grateful Thank You goes out to the amazingly talented Simon Haiduk for once again empowering us all with his skill and vision. Plenty of our readers share their joy with us each month regarding his works and for that we are sincerely appreciative.
The New Agora, being something more than the sum of its parts, however colourful its, information, words, ideas, pictures, observations, advertisements and suggestions, has always strived, no matter its page count, level of public participation, or socio-political climate, to offer a fully impactful perspective of awareness each month; thereby allowing those interested and daring enough to grab their own possibility for education and transformation, opportunities made real through their own actions in enhancing their personal lives, as they see fit. Naturally then, our cover images play a central role in inspiring such feelings as are conceivable with each and every edition: here imagination and practicality meet, here Art breathes life through attention and action.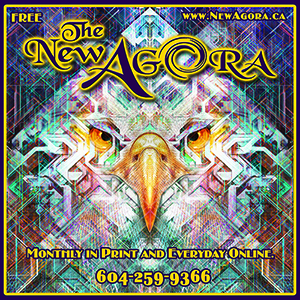 Enhancing our focus on alternative meanings, differing understandings, and at times oppositional viewpoints on everything including personal reasons for existing and even existence itself, whether it be through hidden or obfuscated history, deep mystery, bizarre knowledge, anything taken for granted, sacred cows or otherwise, all have played their part in transforming the very nature of our own lives here, certainly in the sense of what we experience of them, and, moving forward, it is that very focus we wish to continue sharing with you, our many beloved readers.
Whether new, or long standing, we wish to welcome you as companions, virtual or otherwise, on this personal yet shared road to freedom.
While a veritable googolplex of goings-on occupy this world, some humorous, funny, some crazy, interesting, at times soul-shockingly evil, and, for us, mostly revealing, we can honestly say that our Spirits are indeed rising. In the joyful and evolutionary sense, we are growing in love and awareness, moment-by-moment, day by day, soaring towards our Happy Destiny, which, as we've said before, in our opinion, is unavoidable.  And while that eventuality may exist for all, in one form or another, the speed and delight we generate through the frictions of Life we create to get there is up to each of us, as individuals and sovereign beings, here to imagine and then create with our every action, sustained or otherwise: how far we fly.
This merry month of May sees us, in harmony with the new shoots of Spring, growing as an organization with an inner and outer feeling of pure joyful change guiding us onwards and forwards. Well rooted in our long running print publication the online dimension of The New Agora has taken off and is presently extending its presence across the world of human consciousness.  Our Online Magazine, able to cover infinitely more ground daily, in both information and reach, is beginning to truly bud and flower.
As you may already be aware, along with countless articles online not covered in print for reasons of length and often times because of the explosive and revolutionary truths they embody, ones we're overjoyed to be able to finally share with you, we've also added a virtual Agora Marketplace to house those desirous of sharing their wares, services and works through its growing architecture.  Ideally the Agora Marketplace will be twinned with a virtual Agora Meeting-place to more fully express the meaning and power behind what an agora is meant to be, a public open space in mind, heart and body.
And then there's the New Now, still in the midst of being born then released into it's the wilds of its own destiny.
As we continue to reach an astonishing new level of readership, we are aware that we couldn't do it without all the amazing talents who have graciously agreed to share their works and efforts with all our thankful readers each month. In part, devising a positive platform to give back to those very folks is the intent behind our expansion, one that fully means to include those so deserving in the prosperity that is surely heading our way.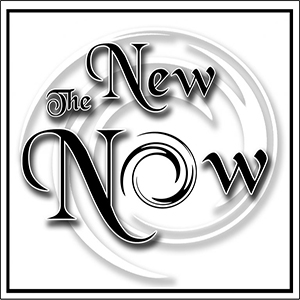 Additionally, with our increased capacity for more, and then even much more, we heartily invite you all to reach out to us, be ye businesses, inventors, writers, artists, visionaries, creators of all sorts, helpers, abundance generators, social experts, event hounds, those, who like myself, find that they are good at connecting great art like the New Agora with the necessary monetary juice of industry, ones that will benefit by working with us in a fair exchange of effort and energy, or even gloriously mad geniuses like our editor in chief, although maybe one's enough. In other words, we have once again grown big enough to be inviting help and participation of all kinds.
If you are talented, courageous, honest, and by that we mean ready for the humbling compliments and encouraging criticisms that are a joyful part of working with us, and, most importantly, you can walk your talk…. well then, what are you waiting for we are ready to hear from you.
Write me, I'm lorenzo@newagora.ca– the exceedingly approachable, patient and proud Publisher and Manager of The New Agora, in Print and Online.
Or write to me, if you dare, I'm fredalupe@newagora.ca– not so approachable, nor in any way as patient, although equally proud Editor and Creator of the New Agora, in Print and Online.
After all, our Happy Abundance is also Now Unavoidable, and we'd love to share it you.
Why not Join us and offer the best you can?
Join our email list bottom left of our home-page and if you're inspired give us a call
604-259-9366

!
With Spirits Rising,  Lorenzo and Fredalupe!