PLUS! New Poster "The Awakening", Restocked "The War on Art" & Other Year End Goodies! 
"WORKING SUNDAY"
"WORKING SUNDAY" (NEW PODCAST)
Host Reuben Ly interviews MEAR ONE on the struggles of being an avant garde artist in a capitalist culture that produces artists and their works like a conveyor belt. This conversation delves into MEAR's personal achievements and shortcomings. To be a successful artist in our time requires an incredible amount of self-sacrifice and/or money to be seen through the eyes of the masses, and so it is this age old story of a hero with a thousand faces meets tragedy only to rediscover the inner self-worth and power of being an artist to reach the mountain top. Skip to 9:25 in the podcast link below for MEAR ONE's full interview, or enjoy the whole episode of Working Sunday and more here.      LISTEN TO THE PODCAST HERE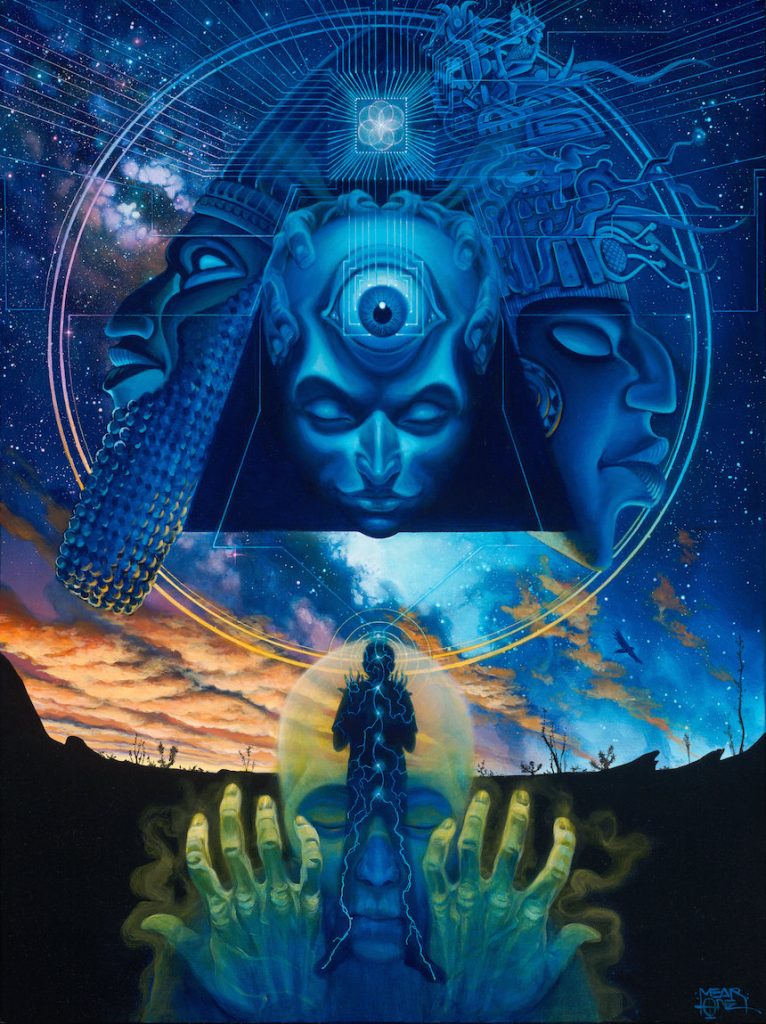 "THE AWAKENING"  

(NEW POSTER)
We are stardust and are such stuff that dreams are made on, the universe sparkles in our soul.
Fresh off the press & made affordable for my young audience who missed out on the original sold out giclee run of "The Awakening". I was so pleased at press check with the colors captured in this 18×24″ offset lithography print on 100 lb. cover, conveniently sized to fit a standard size frame. $20 + Shipping
"THE WAR ON ART
After selling out the first limited pressing of 100 we are proud to be back in full stock! In an era where books and reading are a privilege and are outweighed by social media and instant gratification, this book intends to spike your inspiration and confront your curiosities on reality and what is art in this capitalist driven society. $25 + Shipping
"ENKI THE ANUNNAKI"
MEAR ONE's newest 3D Art Toy collaboration with Timebandits done in classic card back style is here for the obsessed toy collector. Available next Sunday, December 9th online. Email us to be placed on the advanced sales list.
Copyright © 2018 www.mearone.com, All rights reserved.