Cannabis-derived cannabidiol (CBD) is creating one of the hottest trends today when it comes to alternative wellness. And, it's no surprise. We now have numerous studies that show ingesting or smoking
CBD has many health benefits
. These include pain relief and reduction in anxiety. Hence, I decided to personally test this "miracle" substance by vaping CBD oil. Here's a peek at my experience and results.
Preparation
In my opinion, it would be difficult for me to really feel the impact that CBD has on my body and mind if I didn't start with a clean slate. Therefore, before I started my experiment, I did a two-week detox. That means a lean diet with lots of vegetables and fruit, no processed foods, no sugar, and VERY little dairy. (I could not give up blue cheese on my salad!)
I also stopped drinking alcohol and did not smoke any marijuana or THC oil. Luckily, I am not on any pharmaceutical drugs, and I also refrained from taking any over-the-counter meds. I even reduced some of my supplements, like the minerals and turmeric I typically take daily.
Finally, to help detox, I did a little extra cardio and hot yoga. As well, I took several trips to the sauna. I definitely felt like my cells and body were squeaky clean before I started the experiment.
Vape and CBD Products
While I was detoxing, I took some time to research various vape and CBD suppliers. My first reaction was that there are TONS of companies selling CBD oils, tinctures, etc. It was actually quite overwhelming. Choosing the right one wasn't easy, but I eventually picked Tribe Tokes.
They offer CBD cartridges with no MCT oil – so the CBD oil isn't diluted. Also, their CBD cartridges don't have any dangerous pesticides or propylene glycol (PG), a chemical component that some manufacturers use when making CBD vape oil. PG is a chemical thinning agent that is poisonous when heated.
Consequently, since I liked the quality specs, I purchased two cartridges. One sativa and one indica. The first I'd hoped would help me deal with anxiety while staying alert. The latter I planned to use before bedtime.
For the vape, I purchased the high-quality CBD vape called The Wand Pen, with adjustable voltage. It came with a battery charger and really cool storage box. I wanted something stylish that's not bulky, and The Wand Pen definitely fit the bill. Finally, I needed a vape that was child proof. With the Wand Pen, you have to hit the power button five times for the vape to turn on…something that children are not likely to figure out.
My Personal CBD Experiment
During the two week period of my experiment, I tested CBD as a treatment for three of my most common ailments: knee pain, restless sleep, and anxiety.
Diminished Anxiety and Better Focus
First, let's talk about anxiety. I'm not a very anxious person in general, considering how much I yoga and meditate. But, as luck would have it, during my CBD experiment I had to film some yoga videos for friends who run ThyroidRefesh.com. And, being on camera always makes me nervous.
Hence, shortly before recording, as I was getting mentally ready, I took a big drag off the vape. The vape was turned down pretty low (because when turned up high, The Wand Pen really puts out some vapor!).
Almost immediately after smoking, I felt calmer, but not at all disoriented like when I smoke marijuana. I still felt a little nervous, so I took a second drag. I found this second smoke helped me feel more centered. In fact, I felt more alert as well.
In the end, the recording session went smoothly. To note, I tried two drags again when I was nervous about a phone interview, and again, CBD helped me calm down and focus.
Reduction in Knee Joint Pain
Secondly, I tested how CBD affects my knee joint pain. My knee pain is most significant when I overdo it physically. But frankly, I have knee discomfort most days.
To test CBD's effectiveness, I went dancing wearing heals which always results in "a flair-up." That night, before bed, I took a drag of the indica strain CBD. As well, in the morning, I took a drag of the sativa CBD. Although I still felt discomfort in my knees when going up and down the stairs, there was no pain.
I give this result two thumbs up because it seemed just as effective as when I take an ibuprofen. Please take note, though, that I'd been eating an anti-inflammatory detox diet for over two weeks at that point, so I can't guarantee that smoking CBD was the only reason for this reduction in knee pain.
Better Uninterrupted Sleep
The third test was to examine if CBD would help me sleep better. I usually have no problem staying asleep, but sore muscles often wake me up at the early hours of the morning and keep me tossing and turning.
My regiment was to smoke just one drag of CBD (indica strain, which is supposed to be more relaxing) about 30 minutes before lights out. I did this 14 days in a row. Otherwise I followed the same bedtime routines as always. Furthermore, I stopped using my magnesium spray, which I found helps with my muscle discomfort after intense workouts, hence helping with restless sleep.
At first, I actually didn't notice any difference. For a couple days I slept well, then for a few nights I tossed and turned around 2 and 3am. But after the first week, something changed. The second week was truly a week of blissful sleep. It was quite surprising, but I also woke up rested even when I went to bed late and only got 5-6 hours sleep (typically I'm an 8-hour kinda girl).
CBD proponents say that regular CBD use will help the substance build up in your body, so the benefits will be more significant with time. I'm starting to believe this may be true.
Final Thoughts
As you can see, my experience with CBD was quite positive. This is clearly not a scientific study, but if you're suffering from one of the ailments I tested above, it may be worth doing your own test. Frankly, you have nothing to lose.
I'm not sure if you have the discipline to change your diet and detox at first, and I'm not sure it's necessary. It definitely shouldn't stop you from trying CBD vaping or a CBD tincture as a potential treatment for joint pain, sleeplessness and minor anxiety.
If you have your own experience with CBD, please share it with our other readers in the comments section.
This article (14-Day CBD Experiment Diminishes Knee Pain, Lowers Anxiety and Improves Sleep) is copyrighted by Awareness Junkie, 2019. You may not copy, reproduce or publish any content therein without written permission. Feel free to share this article on social networks and via email. If you have questions, please contact us here.
Disclaimer: This article is not intended to provide medical advice, diagnosis or treatment. Moreover, views expressed here do not necessarily reflect those of Awareness Junkie or its staff.
---
---
---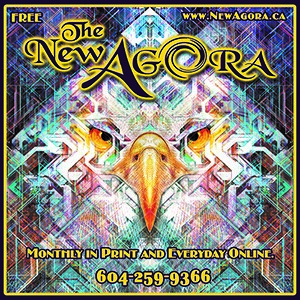 Come Follow Us on Twitter
Come Like Us on Facebook
And Sign Up for our Newsletter
---
---
---