25 Reasons to Avoid the Gardasil Vaccine
Children's Health Defense
It has been 13 years since the U.S. Food and Drug Administration (FDA) supplied fast-tracked approval for Merck's Gardasil vaccine—promoted for the prevention of cervical cancer and other conditions attributed to four types of human papillomavirus (HPV). The agency initially licensed Gardasil solely for 9- to 26-year-old girls and women, but subsequent FDA decisions now enable Merck to market Gardasil's successor—the nine-valent Gardasil 9 vaccine—to a much broader age range—9 to 45 years—and to both males and females.
As a result of Gardasil's expanding markets not just in the U.S. but internationally, the blockbuster HPV vaccine has become Merck's third highest-grossing product, bringing in annual global revenues of about $2.3 billion. However, Gardasil's safety record has been nothing short of disastrous. Children's Health Defense and Robert F. Kennedy, Jr. have just produced a video detailing the many problems with the development and safety of Gardasil. Please watch and share this video so that you and others may understand why Mr. Kennedy refers to Merck's methodologies as "fraudulent flimflams."
What follow are 25 key facts about Gardasil/Gardasil 9, including facts about the HPV vaccines' clinical trials and adverse outcomes observed ever since Merck, public health officials and legislators aggressively foisted the vaccines on an unsuspecting public.
Inappropriate placebos and comparisons
Inappropriate inclusion and exclusion criteria
In the only Gardasil trial in the target age group (11- and 12-year-old girls) with a control group design, fewer than 1200 children received the vaccine and fewer than 600 served as controls. This single trial involving fewer than 1800 children set the stage for the vaccine's subsequent marketing to millions of healthy preteens all over the world.
The Gardasil clinical trials had numerous exclusion criteria. Not allowed to participate in the trials were people with: severe allergies; prior abnormal Pap test results; over four lifetime sex partners; a history of immunological disorders and other chronic illnesses; reactions to vaccine ingredients, including aluminum, yeast, and benzonase; or a history of drug or alcohol abuse—yet Merck now recommends Gardasil for all of these groups.
Inadequate monitoring
Some of the study participants—but not all—were given "report cards" to record short-term reactions such as redness and itching. The report cards monitored reactions for a mere 14 days, however, and Merck did not follow up with participants who experienced serious adverse events such as systemic autoimmune or menstrual problems.
Injured participants complained that Merck rebuffed their attempts to report adverse side effects. In numerous instances, Merck maintained that these "weren't related to the vaccine."
Half (49.6%) of the clinical trial subjects who received Gardasil reported serious medical conditions within seven months. To avoid classifying these injuries as adverse events, Merck dismissed them as "new medical conditions."
Annual deaths from cervical cancer in the U.S. are 2.3/100,000. The death rate in the Gardasil clinical trials was 85/100,000—or 37 times that of cervical cancer.
Cervical cancer risk-benefit ratio not worth it
Since Gardasil came on the U.S. market in 2006, people have reported over 450 deaths and over 61,000 serious medical conditions from HPV vaccines to the Vaccine Adverse Event Reporting System.
Fertility effects
Accumulating evidence points to Gardasil's potentially severe adverse effects on fertility, including miscarriage and premature ovarian failure.
Merck never tested the vaccine for fertility effects. However, Gardasil and Gardasil 9 clinical trials showed high spontaneous miscarriage rates of 25% and 27.4%, respectively—significantly higher than the background rates of approximately 10%-15% in this reproductive age group.
Polysorbate 80 and sodium borate (Borax) are associated with infertility in animals. Both are Gardasil ingredients, and both were present in the one clinical trial protocol that professed to use a benign saline placebo.
Post-licensing
In 2015, Denmark opened five new "HPV clinics" to treat children injured by Gardasil. Over 1300 cases flooded the clinics shortly after their opening.
Since Gardasil came on the U.S. market in 2006, people have reported over 450 deaths and over 61,000 serious medical conditions from HPV vaccines to the Vaccine Adverse Event Reporting System (VAERS).
Merck lied to VAERS about the case of Christina Tarsell's death, falsely claiming that her doctor blamed a virus instead of Gardasil. [Source: The HPV Vaccine on Trial  (p. 144).]
The vaccine that should never have been licensed
As suggested in the conclusion to the 2018 book The HPV Vaccine on Trial, the rollout of Gardasil in 125 countries worldwide has illustrated—in an all-too-real and shocking manner—the phenomenon that prompted Hans Christian Andersen to write "The Emperor's New Clothes." Around the world, over 100,000 Gardasil-related adverse events have now been reported to the FDA and WHO, and accounts continue to multiply of "scandal, lawsuits, severe injuries, and deaths." For almost 200 years, Andersen's story has taught readers about the need to speak the truth, pay attention to evidence and listen to children. The rosy narrative manufactured for the dangerous Gardasil vaccine must not be allowed to hold sway any longer. It is time, in the words of the HPV Vaccine on Trial authors, to proclaim—loudly—that "the Emperor has no clothes."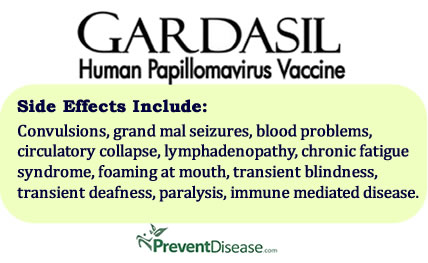 Come Follow Us on Twitter  https://twitter.com/TheNewAgora
Come Like Us on Facebook  https://www.facebook.com/4thenewagora/
And Sign Up for our Newsletter   https://mailchi.mp/7de35b29504b/thenewagora-thenewnow-fanlist