IN BRIEF
The Facts:  The Vaccine Choice of Canada has sued multiple Canadian governments, politicians, media outlets and cities for their handling and coverage of COVID-19.
Reflect On:   Are governments and mainstream media outlets providing ALL of the information people should hear surrounding COVID-19? Is there another narrative that is truthfull that people should hear?
The Vaccine Choice of Canada, legally represented by Rocco Galati, a constitutional lawyer and executive director of the Constitutional Rights Centre Inc. (CRC), has sued the Canadian and Ontario governments, the city of Toronto, the CBC, and a number of politicians and health authorities for their handling and coverage of the COVID-19 pandemic.
Complaints include business closures, the mandating of masks and social distancing rules which the group argues are "extreme, unwarranted and unjustified" responses to the pandemic were "not scientific, nor medically-based, nor proven." They also bring forth evidence stating that government mask mandates can cause "physical and psychological harm."
The group accuses the WHO, mainstream media and the federal government of spreading false alarm during the COVID-19 pandemic. This claim is subjectively felt by many people all over the world given the amount of evidence backed controversy there is surrounding COVID-19, including inflated death numbers,botched projections and destructive lockdown measures.
Rightly so, the group also points out that YouTube, Google, Yahoo and the CBC have all "intentionally suppressed, censored, belittled and removed the publication of any such contrary views, contrary to the principals and methodology of science and medicine," with government support.
These platforms have specifically chosen to censor qualified and credentialed doctors and scientists who share information that does not align with the limited reporting of mainstream media. The group also claimes the World Health Organization, mainstream media, and federal and local governments have created a public belief that COVID-19 is the "biggest threat to humanity in our lifetime." The group claims this perception is false given death rates surrounding the virus amongst other things.
It's not as though many of the claims in the lawsuit from The Vaccine Choice of Canada group are not supported by other doctors and scientists around the world. Recently, a group of over 500 scientists in Germany got together to take a stand against the mainstream COVID narrative, stating "We have a lot of evidence that it's a fake story all over the world." A Nobel Laureate for science has stated"the level of stupidity we are seeing here is amazing" when speaking about the mainstream COVID-19 narrative. These are just a few of hundreds of examples at this point – all of which have not been told, but instead smeared or silenced by mainstream media.
The point is, citizens scientists and doctors do not feel heard when it comes to what they want to see done by governments when it comes to the current state of our world, so they are becoming frustrated. Taking legal action seems to be the only way to get attention these days.
Below are some highly censored perspectives on COVID-19:
Doctor's Hold COVID-19 Press Conference
Dr. Erickson's Censored COVID-19 Briefing

Collective Evolution is one of the world's fastest-growing conscious media and education companies providing news and tools to raise collective consciousness. Get inside access to Collective Evolution by becoming a member of CETV.
Stream content 24/7 and enjoy mind-expanding interviews, original shows, documentaries and guided programs.
Click here to start a FREE 7-Day Trial and help conscious media thrive!
---
---
---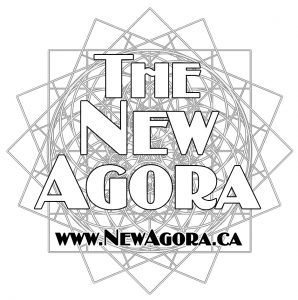 Come Follow Us on Twitter     –   Come Like Us on Facebook
Check us out on  Instagram   –   And Sign Up for our Newsletter