Are You Ready To Have Elon Musk's Artificial Intelligence Chip, Neuralink, Inserted Into Your Brain? Trials Start 2020 For The 'Robotization' Of Humankind

Our colleague, Alexandra Bruce, publisher at Forbidden Knowledge TV  has done it again!
Alexandra produced an informative narration, which explains in minor detail Musk's unimaginable chutzpah to sacrifice the human brain to Artificial Intelligence (AI).
Are you ready to be chipped and robotized?
Here's what Alexandra has to say.
[….] David Icke had made a name for himself by talking about our "microchipped future", where we would all be forced to submit to implantation with a subdermal RFID transponder to track our whereabouts 24/7 and which would replace credit cards and money, as the chips would link our physical bodies to our bank accounts.

[….]

Icke has somewhat retreated from his reptilian claims but the implanted RFID claims were based on real developments, as film producer Aaron Russo discovered when he befriended Nicholas Rockefeller, who told him that the microchipped future was indeed what they had in store for us useless eaters.

It seemed that Verichip would be the industry leader in this technology but they went out of business about a decade ago, after animals used to test the devices developed cancers near the implant injection sites.

Between the cancer concerns and the concerns about device hacking and identity theft – and the fact that mobile phones accomplished everything that Verichip had ever hoped to do, the idea of implantable chips seemed to languish for the past decade. Seven US states even passed laws making the involuntary implantation of such devices illegal.

But the implantable chip is now back with a vengeance and it doesn't just want to be your GPS tracker and your crypto wallet, it wants to make you part of the Borg! And if that wasn't scary enough, the person who warned us about runaway Artificial Intelligence, Elon Musk is the same person who has developed this technology and is explaining to you why you want to implant an AI chip in your brain!

[….]

"Elon Musk is ready to begin implanting his [Neuralink] technology on humans as early as next year…The Neuralink chip is made up of a thousand strands of electrodes that will be inserted into the brain by a specialized robot. The chip will act as a sensor affixed to the skull and an interface device will be placed behind the ear. The device will be controlled with an iPhone app."

[…]

Musk stresses that Neuralink is "Not a mandatory thing," but that, "even in a benign AI scenario, we will be left behind…With a high-bandwidth brain-machine interface, I think we can actually go along for the ride [with the development and the deployment of artificial intelligence] and we can effectively have the option of merging with AI."

[CJF emphasis]
To understand more fully what's going on with 'daffy duck' Elon Musk's about-face regarding AI, please take the time to listen to the video below.
Neuralink
6:37 minutes
Dear Readers, the above does nothing more than confirm "conspiracy theories" we have heard and/or read about over the years.  As almost always, conspiracy theories and/or "fake news" turn out to be factual, but propagandized so as to make "useless eaters" feel they are 'safe' from surveillance and becoming robots or 'bots'.  Nothing can be further from the factual realities of "truth in action."
I believe it is now more important than ever to wake up and smell the putrid aromas of what is being planned for humans at various levels of technological geo-governance you would not believe. 
Isn't that the reason Internet platforms have taken to sanitizing factual information as hate speech, racism or whatever doesn't fit in with their 'corporate ethics', if they ever had any, from their platforms?
Catherine J Frompovich (website) is a retired natural nutritionist who earned advanced degrees in Nutrition and Holistic Health Sciences, Certification in Orthomolecular Theory and Practice, plus Paralegal Studies. Her work has been published in national and airline magazines since the early 1980s. Catherine authored numerous books on health issues along with co-authoring papers and monographs with physicians, nurses, and holistic healthcare professionals. She has been a consumer health ​issues researcher ​​and holistic health advocate since the late 1970s; she continues researching and writing in retirement. Her career in holistic healthcare began in the early 1970s when she had to save, and restructure, her life resulting from having "fallen through the allopathic medical paradigm cracks."
Catherine has written numerous books. The following can be purchased on Amazon books:
Eat To Beat Disease, Foods Medicinal Qualities (2016)
Vaccination Voodoo, What YOU Don't Know About Vaccines (2013)
A Cancer Answer, Holistic BREAST Cancer Management, A Guide to Effective & Non-Toxic Treatments(2012)
Our Chemical Lives And The Hijacking Of Our DNA, A Probe Into What's Probably Making Us Sick(2009)
Lord, How Can I Make It Through Grieving My Loss, An Inspirational Guide Through the Grieving Process (2008)
Subscribe to Activist Post for truth, peace, and freedom news. Follow us on Minds, Twitter,Steemit, and SoMee.
---
---
---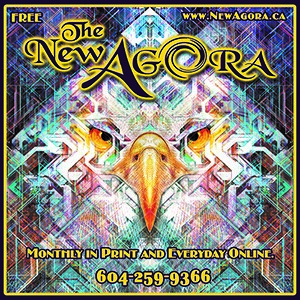 Come Follow Us on Twitter
Come Like Us on Facebook
And Sign Up for our Newsletter
---
---
---