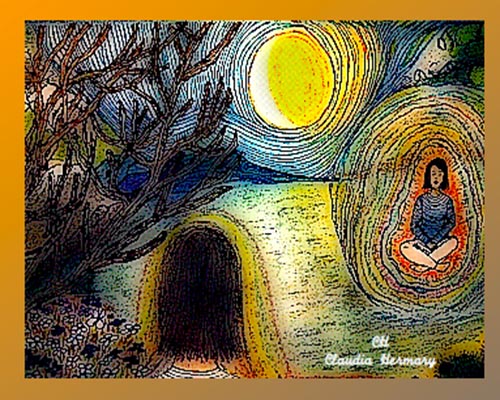 An important breakthrough may prevent people from suffering from cancer or the aggressive radiation and chemotherapy treatments used to kill cancer cells.
Anthony Holland, an Associate Professor and Director of Music Technology at Skidmore College in New York, U.S., and his fellow researchers discovered that, by creating custom digital electronic signals, they can destroy cancer cells and Methicillin-resistant Staphylococcus aureus (MSRA). In their laboratory experiments, the team used Oscillating Pulsed Electric Fields (OPEF) to induce sympathetic resonant vibrations which in a short amount of time shattered targeted cells from pancreatic cancer, leukemia, ovarian cancer, and the dangerous antibiotic-resistant bacterium MSRA. Below is an image showing the effect that the resonant frequencies had on leukemia cells.

Just as various sound frequencies can shatter different types of crystal and glass, shattering microscopic organisms is possible because they have many similar properties of liquid crystals.
Holland created a device that uses pulsating plasma lights to emit the right frequency electronic signals to induce sympathetic resonant vibration in targeted microorganisms. Holland's research showed that not only can one change the vibration of a biological living microorganism with an electronic signal, but also that different frequencies of this electronic signal can be used to target different types of microorganisms.
Below is a TED talk by Anthony Holland during which he reveals his discoveries. Starting midway through his talk, Holland shows stunning videos of how various cancer cells react to eleventh harmonic frequency combinations. It took the researchers over 15 months of trying hundreds of frequency combinations to find the ones with the potential to kill cancer cells. Holland's goal is to create a treatment that can be used to shatter cancer cells and heal cancer patients painlessly and without toxic methods.
Taken from http://www.wakingtimes.com/2016/02/05/breakthrough-discovery-shows-that-resonant-frequencies-can-kill-cancer-cells/  02/12/2016
by Anna Hunt