Cancer-Linked Monsanto Chemical Discovered In Five Major
Orange Juice Brands
By Arjun Walia
In Brief
The non profit group Moms Across America discovered glyphosate, the main ingredient in Monsanto's Roundup herbicide, in popular orange juice brands across America.
Why is glyphosate ending up in our food? What kind of safety testing is our food going through? Why is Roundup legal in North America yet Illegal in so many other countries? Why are these findings not presented on mainstream media?
It's confusing why non-profits spend so much time and resources on raising money and awareness for cancer research, but completely leave out the links between cancer and harmful pesticides, heavy metals, processed meats, electromagnetic radiation, various cleaning and cosmetic products,  as well as several other cancer-causing sources. All we do is try to raise money, and yet in doing so, we pay no attention to the causes.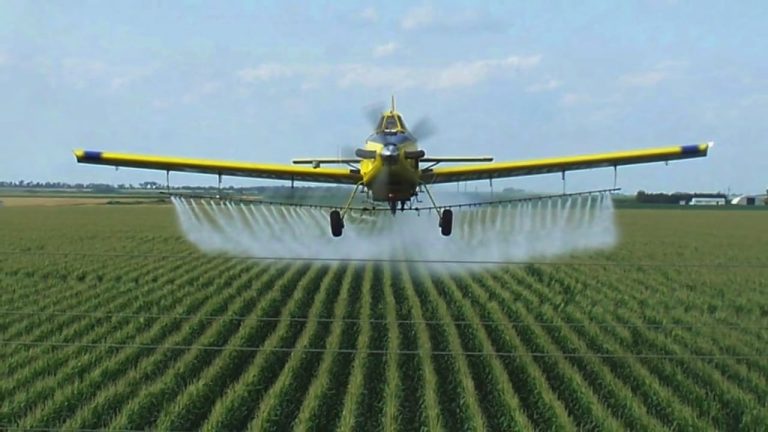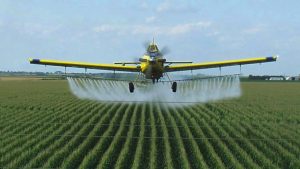 If you have ever walked, ran, ridden, played a sport, or grown a mustache in support of large corporate-sponsored efforts to cure cancer, you are to be sincerely commended for your time, your effort, and your concern for your fellow human beings. Just know that such efforts have likely not—and will never—contribute to finding a cure for cancer.
Western cancer research is organized as a business whose fundamental motivation is profit, and has become the subject of numerous excellent books and documentaries, among them being Forest Gamble's Thrive and Ty Bollinger's The Truth About Cancer. Western medicine will likely never cure cancer because it's so profitable, and it's sad that they often ignore the causes of it. Doctors are only allowed to recommend the patented treatment.
One cause of cancer, among several other diseases, is glyphosate, the main active ingredient in Monsanto's Roundup herbicide. In November 2012, the Journal of Food and Chemical Toxicology published a paper titled Long Term Toxicity of Roundup Herbicide and a Roundup-Tolerant genetically modified maize by Gilles-Eric Séralini and his team of researchers at France's Caen University (source). It was a very significant study that made a lot of noise worldwide, as it was the first of its kind under controlled conditions that examined the possible effects of a GMO maize diet treated with Monsanto's Roundup Herbicide. The rats studied developed cancer, but the study was retracted and then republished in several journals across the world, but the original retraction caused hundreds of scientists to sign a letter in support of the study. It's one of many examples that highlights how corporations control science and brush the important research that threatens their interests straight under the rug. You can read more about that particular study here.
In fact, I also recently published an article on Robert F. Kennedy explaining how our federal regulatory agencies have been completely compromised by these big corporations. You can watch that video and read about some more examples here.
There is a wealth of science showing how harmful glyphosate is to human health as well as the environment. This is why it's completely banned in dozens of countries, as they've cited numerous health and environmental concerns. It's quite clear that it's not safe, and this isn't really debatable.
In fact, EU regulators recently decided to relicense glyphosate, and their decision was based on an assessment that was plagiarized from industry reports. It's quite backwards that, for years, health regulators have been relying on the scientific reports from the companies that manufacture these products instead of seeking out independent scientific studies. A group of MEPs decided to commission an investigation into claims that Germany's Federal Institute for Risk Assessment (bFr) copy-and-pasted tracts from Monsanto studies. You can read more about that here.
The only science showing that glyphosate is safe is the science that's dished out by the manufacturers and shareholders themselves, which is in stark opposition to all independent science as well as the science coming from foreign countries.
Corporations can't be trusted these days, unfortunately, and neither can our federal regulatory agencies. This is why ordinary people are turning towards organizations that don't stand to benefit or gain from these products and are completely non-profit, citizenry-driven organizations like Moms Across America.
Moms Across America is a National Coalition of Unstoppable Moms. Their motto is "Empowered Moms, Healthy Kids." Their mission is  to "raise awareness about toxic exposure, empower leadership, and create healthy communities. We support local activities, initiate campaigns and share solutions nationwide to improve our health and freedoms."
Glyphosate & Orange Juice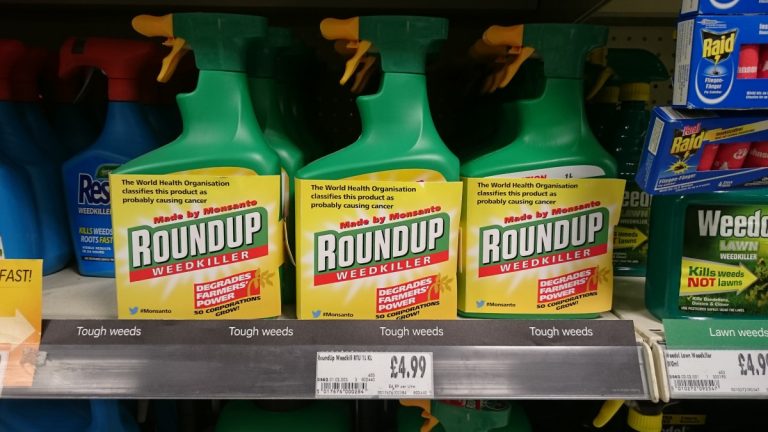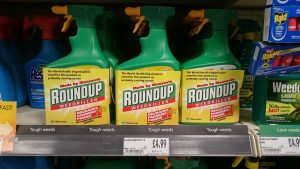 They are the group who took initiative and discovered that glyphosate is found inside of all 5 major orange juice brands across the United States. These juices are heavily marketed as '100 percent pure orange juice,' but that's not true as they're loaded with unhealthy amounts of added sugars.
What is glyphosate doing in orange juice? Glyphosate is the active chemical ingredient in Roundup, manufactured by Monsanto, and 750 other brands of glyphosate-based herbicides. Roundup is the most widely used herbicide in the world, often sprayed as a weedkiller between citrus trees and found in irrigation water and rain.
Moms Across America founder Zen Honeycutt stated, "The discovery of glyphosate residue in orange juice is unacceptable, especially since a branch of the World Health Organization designated glyphosate a probable carcinogen, two years ago, back in the spring of 2015. The EPA has had ample time to revoke the license of this chemical and restrict its use in our food and beverage crops. As confirmed by the American Academy of Pediatrics, our children (who frequently drink orange juice for breakfast) are especially vulnerable to pesticides and measures should be taken immediately to protect them."
Two samples of each of the following brands were tested for both the herbicide glyphosate and its residue AMPA. Positive results ranged from 4.33 parts per billion ("ppb") to an alarming 26.05 ppb. Chemical farming proponents will claim that these levels are too low to cause harm, and are definitely lower than the EPA's allowable glyphosate residue level of 30 ppm on citrus, but these claims are irrelevant in comparison to new data. Studies have shown that only 0.1 ppm (100ppb) of glyphosate destroys beneficial gut bacteria, weakening the immune system, which can lead to a wide variety of health and neurological issues. Considering the standard American diet is high in wheat, sugar, oatmeal, soy, and corn, with levels of up to 6000 ppb or 1.67ppm detected,  a child can easily exceed the 100 ppb if a glass of orange juice is added at  26 ppb. Additionally, 1 part per trillion (ppt) has been shown to stimulate the growth of breast cancer cells. 1 ppt is equivalent to 1 drop in the water of 22 olympic swimming pools combined. Considering that studies show glyphosate bioaccumulates in bone marrow, any amount ingested is unacceptable.
Beside is a chart of the brands that were tested as well as the results.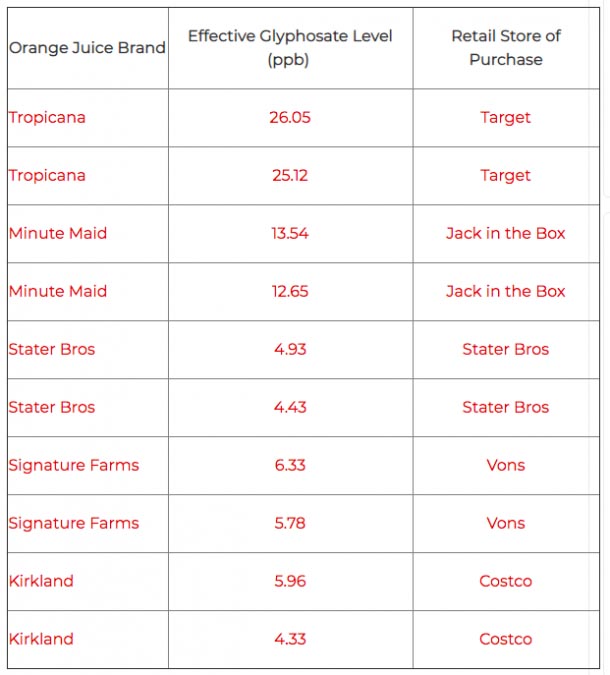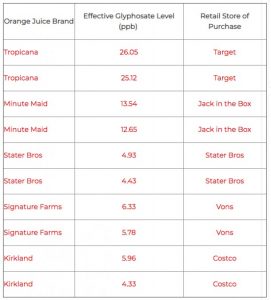 The full report can be seen here. The testing methodology was "Glyphosate and AMPA Detection by UPLC-MS/MS."
The Health Research Institute Laboratories routinely undergoes independent, third party proficiency testing of its methods. The lab is also certified under the Clinical Laboratory Improvement Amendments act of 1988 (CLIA-88) to perform high complexity clinical testing.
The Takeaway
"It is commonly believed that Roundup is among the safest pesticides… Despite its reputation, Roundup was by far the most toxic among the herbicides and insecticides tested. This inconsistency between scientific fact and industrial claim may be attributed to huge economic interests, which have been found to falsify health risk assessments and delay health policy decisions." – R. Mesnage (et al., Biomed Research International, Volume 2014 (2014), article ID 179691)
The only takeaway here is for one to be aware of and share this information, and to vote with your dollar. Don't get your lawn sprayed with Roundup. Instead, seek out alternatives and don't buy conventional food. Try and switch to organic and non-GMO products.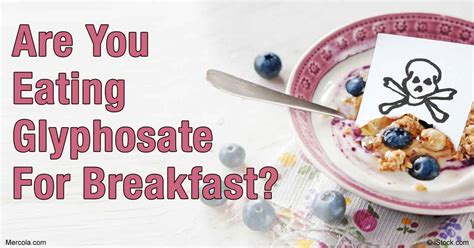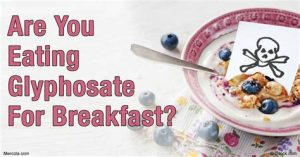 At the end of the day, human beings are the source of these corporations' profits. We must educate ourselves and seek out information independently.