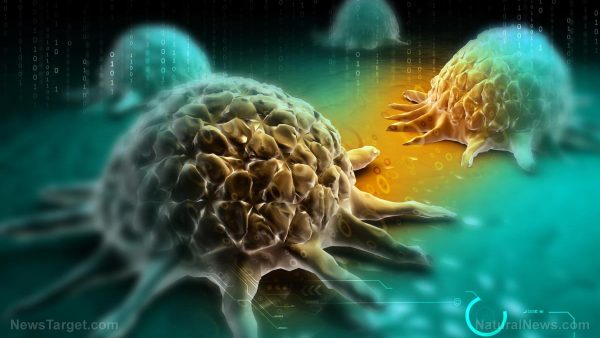 (Natural News) It is considered the most effective treatment to fight cancer, but chemotherapy can do more harm than good, according to a shocking new study published in Science Translational Medicine.
The extremely aggressive therapy, which kills both cancerous and healthy cells, has been found to increase the chance of cancer cells migrating to other parts of the body. When this happens, the disease is called metastatic cancer, which is the most lethal form.
Chemotherapy gives people the false impression of "curing" the disease. Unfortunately, this is only half of the story. While shrinking primary tumors for some patients in the short term, chemotherapy drugs trigger a mechanism in the body which allows cancer cells to grow back faster and stronger. Most patients receiving chemotherapy are basically trading one cancer for another deadlier form of the disease. Yet, chemotherapy remains the go-to treatment.
For their study, researchers at the Albert Einstein College of Medicine in New York analyzed the effect of common chemotherapy drugs on breast cancer patients. Dr. George Karagiannis and colleagues discovered that two common chemo drugs increased the number of "doorways" on blood vessels. Via these little entry points, cancer cells can easily migrate to the bloodstream and other organs in the body.
Also, additional testing in mice showed more circulating cancer cells in the body and lungs after the drugs were administered. Lead author Dr. George Karagiannis told The Telegraph that given these results, every cancer patient receiving chemotherapy should be closely monitored to check if the disease is spreading.
"One approach would be to obtain a small amount of tumor tissue after a few doses of preoperative chemotherapy," he said. "If we observe that the markers scores are increased we would recommend discontinuing chemo and having surgery first, followed by post-operative chemo. We are currently planning more extensive trials to address the issue," Dr. George Karagiannis added.
Though the team's research only examined the effect of chemotherapy-induced cancer cell growth and spread in breast cancer, they are currently experimenting on other cancers to see if similar effects occur.
Chemotherapy is BIG business
While being no stranger to multi-billion-dollar fines for malpractice, the cancer industry generates higher profit margins than any other industry out there. The industry consists of criminal corporations, organizations, agencies, doctors, and oncologists we are supposed to be able to trust. Unfortunately, these people have no interest in finding a cure or promoting prevention strategies. Some doctors even go as far as to falsely diagnose people with cancer to keep the money flowing.
What's worse, chemotherapy fails in an estimated 98 percent of all cancer cases, making people sicker than they already are. Since the cancer industry controls the medical world, alternative treatments that can cure thousands of people worldwide without any harmful side-effects are kept hidden from the public.
Since Nixon declared the "war on cancer" in the 1970s, billions of dollars have been granted to chemical cancer research, yet very little has improved. Where did all the money go? And why haven't we found a cure after all these years? Or is there a cure the medical world is hiding from us?
The truth is, we all have been lied to, allowing the cancer industry to abuse our bodies. Stop falling for the empty promises of a criminal industry and start looking for real, natural solutions. They do exist. Find more information at CancerSolutions.news.
Sources include: