VCC LIVE BROADCASTS THIS WEEK

Find the links to upcoming VCC Live broadcasts on our homepage. Just hit the VCC LIVE block and see a list of our upcoming open discussion sessions and inspiring guest speakers. Mark your calendars! Then register with us close to the meeting date as each broadcast is activated.
Rabbi Gabriel Cousens is a Holistic Physician, Homeopath, Psychiatrist, Family Therapist, Ayurvedic Practitioner and a Chinese Herbalist. In addition, he's a world leading diabetes researcher, ecological leader, spiritual master, founder and director of the Tree of Life Foundation and Tree of Life Center US…
---
UPCOMING NOVEMBER VCC LIVE BROADCASTS

Ty and Charlene Bollinger
---
Please, register for the event in advance
A note about privacy – by registering you agree to participate in a Zoom call open to member, subscribers and their contacts. Information shared during the Zoom call is available to all participants, including images, your name, chat or oral comments and questions. Please use your own discretion since VCC cannot guarantee your privacy. Suggested steps you can take if this is a concern: please consider using your first name only or an alias; keep your video off; and refrain from sharing personal identifying details in the chat.
Vaccine Choice Canada exists thanks to the support of its members. If you are not a member of VCC yet, please, consider joining the movement. We can do more together.
---
TAKE ACTION IN YOUR COMMUNITY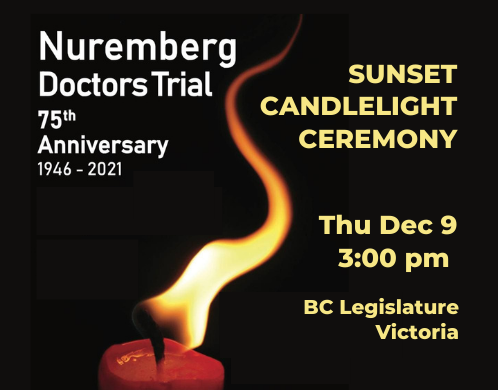 Nuremberg Doctors Trial 75th Anniversary Event, BC Legislature, Victoria
Beginning at 3:00 pm PT, speakers will share the light of wisdom to be followed by a sunset candlelight ceremony. Bring lanterns and candles – join us! Sponsored by Common Ground. To volunteer please email: NT75event@gmail.com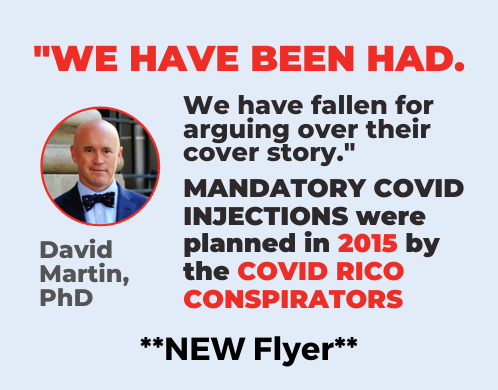 Important New Flyer with Information
from David Martin
Please download and print this NEW FLYER courtesy of the Weston A. Price Foundation (WAPF) – The flyer features important information revealed about the fraud of COVID provided by Dr. David Martin in his recent video presentation  at the WAPF Wise Traditions Conference. TAKE ACTION: Please deliver this flyer to your elected representatives, and distribute widely in your communities. Thanks!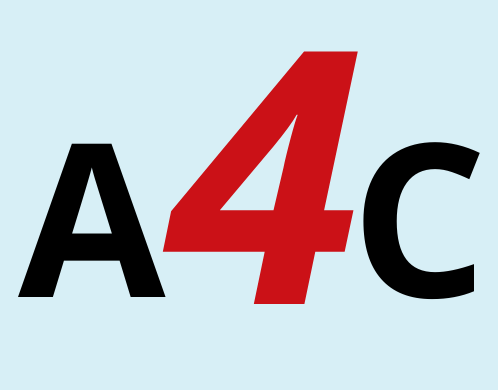 Action4Canada Notices of Liability and More

Take Action Canada – Featuring 911 On Side
Yes I am a first responder and I want to join 911 On Side. Join their biweekly OUTREACH ZOOM CALL,Wednesday 8:00pm ET with hosts Fire Fighter Michael Spadfora and Social Worker, Britney Smith.
READ THE FULL VERSION OF THE ISSUE
The situation is evolving quickly. We collected so much information that it does not fit one newsletter. Follow the link below to see its extended version.
Vaccine Choice Canada
PO Box 23023




Belleville

,

ON

K8P 5J3




Canada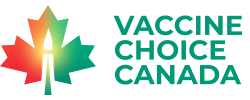 –   Come Like Us on Facebook  –  Check us out on  Instagram  –
– Sign Up for our Newsletter  –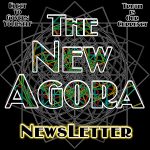 Subscribe to our New NOW Youtube Channel