This Diet is Scientifically Proven to Massively Increase the Risk of Depression
By Heather Callaghan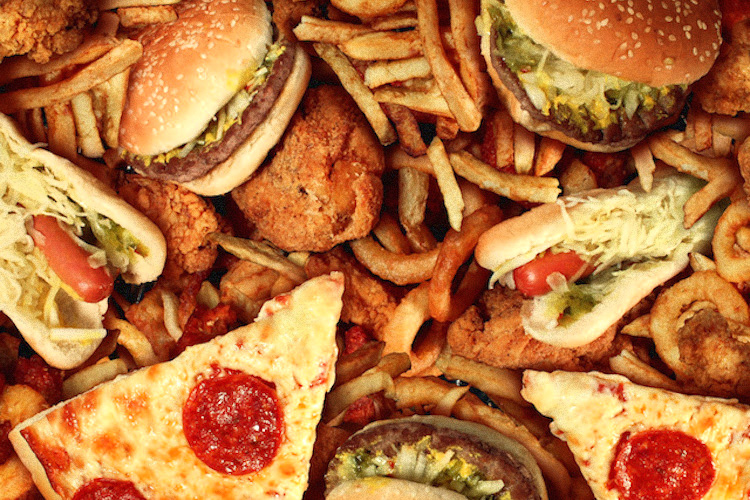 No one wants to be depressed – and no one would pay someone to increase their depression for them. Yet what if something as simple as your next bite of food could place you in a depression risk category?
If you eat this diet you have a 51% increased risk of getting a depression diagnosis or antidepressant prescription…
PsyBlog reports on a study published in Public Health Nutrition in 2011:
There is also a so-called 'dose-response effect' for fast food.

Dr Almudena Sánchez-Villegas, the lead author of the study, explained:

"…the more fast food you consume, the greater the risk of depression."

The research showed that those eating the most fast food and commercial baked food were more likely to be:
less active,
single,
smokers,
working over 45 hours per week.
Fairy cakes, doughnuts and croissants also showed a strong link to depression, said Dr Sánchez-Villegas:
"Even eating small quantities is linked to a significantly higher chance of developing depression."

The study involved 8,964 people who were followed for an average of 6 months.
Of these, 493 started taking antidepressants during the study or were diagnosed with depression.

The results are in line with a previous study which found that eating fast food was linked to a 42% increase in depression risk.
Why?
Researchers don't elaborate on why the fast food itself could be linked to depression, only to say that fast food is devoid of the nutrients necessary to prevent depression such as B vitamins or Omega-3 fatty acids. (They may rob instead of nourish certain neurotransmitters involved in having a balanced mood.) Additionally, fast food and junk food are associated with diseases like obesity and cardiovascular disease (the number one global killer!). Obesity itself is a glaring risk factor for diabetes.
But also consider the additives to fast-food such as high amounts of added sugar, MSG (which affects the brain) and chemicals in packaging. It provides quick energy that burns up quickly and lights up the brain's reward system, causing the desire for more in a way that appears to override the will. We are wired to get highest-energy-dense, fattiest, saltiest, sugary foods possible to survive – the stressful lifestyle of the modern world drives us in the direction of refined, jolting foods.
It is very difficult for people on a budget or in a food desert to get out of the cycle of eating cheap food stuffs and trying to survive. Having all the risks for depression makes it that much harder to stop and rethink a life quandary. Food really is fuel, medicine too.
Solution
On a grand scale, if we could reintroduce parity farming, then there would be every incentive to grow organic food without price manipulation/speculation. Farmers could break free from the claws of Big Biotech and utilize new innovations in pest control on large crops. That is just one way we could ensure that everyone has access to the best nutrient-dense food out there.
For now, there is always a whole-food, simple diet using simple, fast recipes and preparing as much in bulk and in advance as possible. It's hard at first, but you can get your brain used to whole foods again and avoid the rush and roller-coaster from fast food.
About the Author
Heather Callaghan is a Health Mentor, writer, speaker and energy medicine practitioner. She is the Editor and co-founder of NaturalBlaze as well as a certified Self-Referencing IITM Practitioner. 
This article (This Diet is Scientifically Proven to Massively Increase the Risk of Depression) was originally published at Natural Blaze and is reposted here with permission.