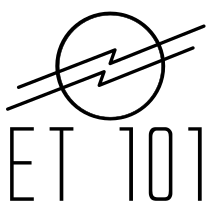 by Diana Luppi AKA Zoev Jho
THE INTERGALACTIC COUNCIL SPEAKS
We are aware that many people in this world are now very frightened. A mysterious disease is stalking you and the "preventative measures" are bringing your life down upon you. The world is transforming into something very foreign. Your local post office now looks like the operating theater of some surreal and off-putting hospital. The solemn, lugubrious postal line is intolerably long, mostly because each masked member is a minimum of six feet from one another. Although "social distancing" suddenly and magically collapses as you arrive at the counter where you are forced to risk your physical safety because you really need stamps and your Amazon package.
Aside from the pandemically enforced social estrangement, many are also suffering through financial duress and a cataclysmic destruction of their business and/or their livelihood. The consequences of this sudden traumatic upheaval of life as you knew it has caused many to fall into fear, anxiety and panic.
At the risk of sounding callous, may we suggest you handle this event in a refreshingly different manner. Rather than assuming a fetal position while you quake at the latest horrible prediction, instead grab a playbill and a seat at this spectacularly staged enactment at your neighborhood Kabuki Theater, also known as Mainstream Media. Watch enthralled but detached as they "flood the zone" with unending news of nothing but corona virus. Be amused by the sanctimonious words of the medical experts that parade across the stage with rapidly shifting models, erroneous stats and dire predictions. Remember that Kabuki Theater adores broad strokes and exaggerated acting. Laugh as the TV pundits dramatically fan the fires of fear because you know it's just a play, a script, a theatrical presentation. Suspend your critical thinking and acknowledge that "bad actors" are usually bad actors. Graciously give them wide berth instead of close attention.
In short, we are asking you to relax, stretch out, grab some popcorn and enjoy the show. Release all tension and calmly acknowledge that the performance is nearly over and the curtain already has begun to fall. No, this is not the end of the world. It's just the first scene of The Great Awakening and the beginning of the reclamation of your long lost freedom – the ultimate freedom from your only enemy – the complete freedom from fear.
This is Zoev Jho, speaking on behalf of the Intergalactic Council
ANNOUNCEMENT
Spirit is on the move with this book, yet again and again. Double Yikes ! 
The resurgence of E.T. 101 continues unabated. The recently re-published English version and its French translation, both in Print-On-Demand format, and the long-standing German translation, are now being joined by a Spanish edition (currently in editing), and an Italian edition (currently in translation). It may not stop there, either.
Please meet the newest people spirit has sent our way.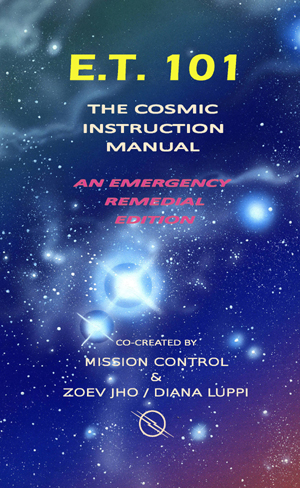 Diana Luppi / ZOEV JHO, wrote the underground sensation, ET101 The Cosmic Instruction Manual, over 25 years ago.  It has created an enormous ripple over the years, and is now making a galactic comeback.  Translations in many languages are being prepared, as the new wave hits the shores.    Read More About the Author Here
---
---
---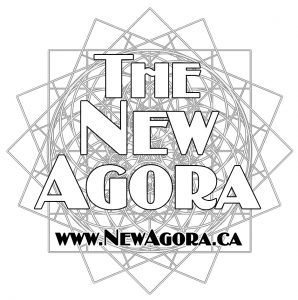 Come Follow Us on Twitter    –   Come Like Us on Facebook
Check us out on  Instagram   –   And Sign Up for our Newsletter