Vernon Howard's
SECRETS OF LIFE (R)
"Fear of inner self-change is one of the cruelest hoaxes ever played on mankind. It's like being afraid to move from a snowy valley to a sunny hilltop. The fear of self-change has no foundation at all. You have unknowingly given it a foundation because you don't understand who you really are and who you are not.
Now listen to this, is fear a good thing or a bad thing?
Fear is a part of the kingdom of evil, so right at the very start you can begin to understand what we're talking about by knowing that if you are afraid to transform your nature from low to high, if you are afraid of it, you're already off on the wrong foot.
You, from now on will recognize that any time you're afraid of anything you're already in the trap and a fearful nature can't escape its own trap — it loves its trap! And you love where you are. If you didn't love where you are you would soon move out of it. You'd soon be on the sunny hilltop.
You know, the rewards of understanding that one simple point that you don't have to be afraid of changing yourself, the rewards are so enormous, it would take years to explain what they are for you."
   from a talk given 6/30/1991
 Vernon Howard's Higher World – MP3 CD Volume 31, talk 774, track 19
About Vernon Howard

     Vernon Howard was born in Haverhill, Massachusetts on March 16, 1918. When he was a boy his family moved to California where he lived for many years. He began writing and lecturing there on spiritual and psychological topics. He eventually moved from Los Angeles to Boulder City, NV where he lived and taught for many years. In 1979 he founded New Life Church and Literary Foundation.
From 1965 until his death in 1992 he wrote books and conducted classes which reflect a degree of skill and understanding that may … Read more
Go to the New Life Bookstore: http://www.anewlife.org/index.html
***************************************************************************
Visit the SECRETS OF LIFE Archives of Vernon Howard quotes:
http://archive.mail-list.com/secretsoflife
***************************************************************************
Share Vernon Howard's SECRETS OF LIFE with a friend!
Forward this message to those you know who are also searching
for the answers to life, or copy a past quote from the archives
to e-mail them.
***************************************************************************
To subscribe,   send a blank message to SecretsofLife-on@mail-list.com
---
---
---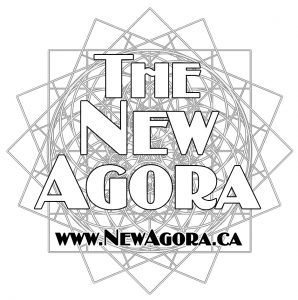 Come Follow Us on Twitter    –   Come Like Us on Facebook
Check us out on  Instagram   –   And Sign Up for our Newsletter