Posted on: Thursday, July 25th 2019 at 11:15 am
Google has recently (June 2019) used their power to manipulate public opinion in favor of the Pro Vaccine Argument!
In the first-ever attempt to influence public opinion, using powers at their disposal, Google "search" has decided to actively manipulate available information by removing controversial online discourse raging over vaccine safety from the results they provide. Websites who promote or provide a platform for critical perspectives of vaccine safety, questioning the lack of safety studies or vaccine efficacy, found that Google has unilaterally removed the search traffic they once enjoyed, without engaging in any debate or providing any notice, or any explanation!
'Don't be evil', Google's motto during their growth phase, different from 'Do no evil', was "chosen because it leaves room for honest disagreements, but still encourages Google to strive to make the world better". But are Google still striving to make the world better by removing 'honest disagreements' or has there been a change of policy? Are mottos like 'don't be evil' or 'make the world better' compatible with unilaterally and secretly deciding what specific information is made available to the public by removing honest disagreements and controversial sources of information (claimed to be misinformation), while quietly choosing which narrative will prevail?
Incentives to manipulate:
Has Google ever profiteered in the past from removing controversial information from the results they provide? I can answer, to my knowledge, NO! Google has never before removed controversial content or had an agenda to create profit directly or indirectly as a result of removing honest arguments from their results. But it has been common practice for Google to profit while removing commercial companies because they allegedly violated Google's 'terms of service' or allegedly failed to meet their 'quality guidelines'.
In fact, Google has a long history of doing such, and have traveled down a path, starting with, profiting from removing 'webspam', to profiting by removing companies whose page load speed or technology was not up to standards they imposed. It has been a slippery moral slope whereby ethical standards have slowly been eroded, to the point that they now see no hindrance in actively, aggressively, and secretly, enhancing profits in one industry by using their power to censor access, and dispel negative information about certain products. 
Public Relations & Reputation Management
Typically it has been the realm of public relations companies to deal with reputation management, who would engage in this arena and try and manipulate public opinion or preserve the reputation of individuals, companies or products, in the interests of preserving profits or preserving a company's reputation or one's dignity. But when you remove negative reviews, personal opinions, product complaints, honest scientific discourse, intellectual debate, because it interferes with profit that is gained from selling products, because those products have a reputation for killing or injuring the consumers, that could be an act of EVIL if it finally turns out that there is truth in the arguments that the current vaccine schedule is severely miss-reporting the cases of brain damage and death caused by adverse reactions. 
Google's own reputation management department could frame this as either an impartial update, whereby the bias was caused because of collateral damage, a phenomenon that has happened in previous Google 'updates' which were intended to remove low-quality results but then incorrectly impacted high-quality sites, but most fittingly this will be framed as Google taking a stance against evil vaccine skeptics who are putting lives at risk by exposing people to curable illnesses with misinformation about vaccine safety.
When we take into consideration the wider picture and this apparent statement by Google:
---
---
---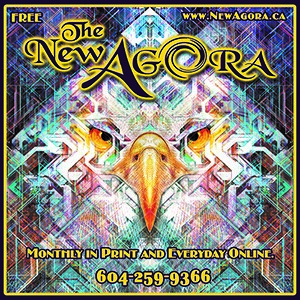 Come Follow Us on Twitter
Come Like Us on Facebook
And Sign Up for our Newsletter
---
---
---