'Grow A Pair'
with Cambell from Auto Didactic & Lorenzo from The New Now


&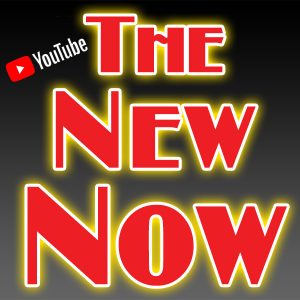 This day Cambell and I discussed strength, what it means to be truly strong. To grow from the seed of a needy child and flowering into the responsibility of an adult. With an overall view on the 'mettle' required to take our destiny into our hands, we look at how we transformed our lives from one of servitude towards personal salvation.
I am, recently, feeling like a very lucky man. Having these conversations with another helps me understand my life with more clarity, and, in good company, to rise above myself and make my stand.
As I grow from my perceived 'adulthood' to actually being an adult, I see now how I confused getting older with growing up. The hood is off, one could say.
These days, still picking myself up from 'the gutters' of the many mistakes I've made, I can tangibly feel the difference between choices made from the heart and those made with the head.  Differences between the two abound. Though either can work on their own, after a fashion, together, using wisdom and feelings, intelligence and character, reason and inspiration, in tandem, the power of their harmony is a strength available for the cultivation.
So many walk around making important life choices without ever actually growing in knowledge. And yet choices are all we really have. The current state of our world is proof of that. Foolishness, fear and self-importance are presently having their big moment. Luckily for us all life is change. And challenge invites strength.
Perhaps 'growing a pair' simply starts by seeing with clarity, takes daring after all. Acting the child, seeking permission, validation, is no road to integrity, although it's affine way to get there from here, eventually.
So, nice to stand up, with wisdom and humour, truth and courage, all well paired guides and worthy companions; directing oneself from one's core, a life's path, solely up to those that choose it be so.
For any questions, suggestions, recommendations or to participate feel free to leave a comment here or… info@newagora.ca
Mark the date: Aug 24th, North America, 2-5 pm, Pacific, perhaps longer.   Stay tuned for Our next event….Powerful Parenting! Join myself, Cambell, David Whitehead(Truth Warrior) and others, soon to be announced, there.
Much Love, Lorenzo!
&
More From Cambell…