IN BRIEF
The Facts:Angus Barbieri, a man who, in June of 1965, began a fast under medical supervision for exactly 382 days. He remained completely healthy for the duration of the fast.
Reflect On:Today, it's firmly established in scientific literature that fasting can have tremendous benefits, if done correctly. It can also be used to treat a variety of diseases. Perhaps it's not emphasized because you can't make money off of not eating?
A study published in the Post Graduate Medical Journal in 1972 brought more attention to a gentleman by the name of Angus Barbieri, a man who, in June of 1965, began a fast under medical supervision for exactly 382 days and, at the time the study was published, had since maintained his ordinary weight. In his case, "prolonged fasting had no ill effects." Barbieri's weight decreased from 456 to 180 pounds during the fast.
This isn't the only example that's available in the literature, it's similar to an earlier patient prior to Barbieri who reduced his weight from 432 to 235 pounds during 350 days of intermittent fasting (Stewart, Fleming & Robertson, 1966). Researchers have also fasted patients for 256 days (Collison, 1967, 1971), 249 and 236 days (Thomson et al., 1966) as well as  210 days (Garnett et al., 1969; Runcie & Thomson, 1970), all of which are cited in the 1972 study.
Since the publication of this time, there are many documented examples of prolonged fasting done by highly obese people. Here's one recent example of a man who fasted for 50 straight days, while being medically supervised and tested the whole time.
When you fast, your body switches from burning glucose, to burning fat. Fasting lowers insulin levels which allows the body to access its fat stores for energy. When you eat, food is converted into glucose and that's what we usually burn. This is why fasting has become a therapeutic intervention for many people with type two diabetes, and more doctors, like Dr. Jason Fung, a Toronto Based nephrologist, are having great success with utilizing fasting as an appropriate and necessary health intervention. Fung has many great articles regarding the science of fasting, you can access them here if you're interested in learning more. This article references some of the leading scientists in the field so you can learn more by looking them up as well.
The graph below depicts what happens to your protein while fasting. Interesting isn't it? People often believe that if you fast, you will experience a tremendous amount of muscle loss during fasting, but that's simply not true. This graph is from Kevin Hall, from the NIH in the book "Comparative Physiology of Fasting, Starvation, and Food Limitation."
"It seems that there are always concerns about loss of muscle mass during fasting. I never get away from this question. No matter how many times I answer it, somebody always asks, "Doesn't fasting burn your muscle?" Let me say straight up, NO."  – source Dr. Jason Fung
But what about Angus Barbieri? Obviously we're not saying long term fasts for this long are healthy, obviously for many people they will probably be unhealthy and unsafe unless medically supervised. In  the 1972 study doctors measured a number of concentrations within the body. For example, plasma potassium concentrations over the first four months decreased systematically. As a result, they provided a very small daily dose that increased his potassium level. After another 10 weeks, no potassium was given, and from there on in until the end of the fast, plasma potassium levels remained normal. Cholesterol concentrations also remained around 230 mg/ 100 ml until 300 days of fasting, but increased to 370 mg/100 ml during refeeding.
Plasma magnesium levels decreased over the first few weeks of the fast but then went up and stabilized. This is interesting to note as there is nothing going into the body, yet levels still stabilized after the initial decrease.
Normal plasma magnesium concentrations, despite magnesium 'depletion' in muscle tissue, have been described (Drenick et al., 1969) during short-term fasting (1-3 months). The only other relevant report is a remark (Runcie & Thomson, 1970) that one patient who fasted 71 days had a normal plasma magnesium level of 2-2 mEq/l at the time when she developed latent tetany. The decrease in the plasma magnesium concentration of our patient was systematic and persistent.
Furthermore:
The excretion of sodium, potassium, calcium and inorganic phosphate decreased to low levels throughout the first 100 days, but thereafter the excretion of all four urinary constituents, as well as of magnesium, began to increase. During the subsequent 200 days sodium excretion, previously between 2 and 20 mEq daily, reached over 80 mEq/24 hr, potassium excretion increased to 30-40 mEq daily and calcium excretion increased from 10-30 mg/24 hr to 250- 280 mg/24 hr. Magnesium excretion (which was not measured during the first 100 days) reached 10 mEq/ 24 hr between Days 200-300. Phosphate excretion, which had decreased to under 200 mg/24 hr, also increased to around 800 mg/24 hr, even exceeding 1000 mg/24 hr on occasion. Peak excretions of all these constituents were seen around Day 300, after which there was a marginal decrease, but excretion remained high.
Obviously, this is an extreme fast and such fasts have only been tested on people of tremendous obesity, and it shows that people with a high body fat percentage have the ability to fast longer simply because their body has more stores to pull from.
The study concluded in 1972 that:
We have found, like Munro and colleagues (1970), that prolonged supervised therapeutic starvation of the obese patient can be a safe therapy, which is also effective if the ideal weight is reached. There is, however, likely to be occasionally a risk in some individuals, attributable to failures in different aspects of the adaptative response to fasting. Until the characteristics of these variations in response are identified, and shown to be capable of detection in their prodromal stages, extended starvation therapy must be used cautiously. In our view, unless unusual hypokalaemia is seen, potassium supplements are not mandatory. Xanthine oxidase inhibitors (or uricosuric agents) are not always necessary and could even be potentially harmful (British Medical Journal, 1971) perhaps particularly in the long-term fasting situation.
It's almost 2020, and the literature, studies and research that's been published since 1972 is vast. We've learned a lot more about it and if done correctly it can be extremely beneficial. Shot term fasting  presents minimal to no health risks, and so does long term fasting that lasts more than 24 hours, that is unless a person already has an underlying condition. That being said, it's not easy to start. Most people are used to eating three meals plus snacks every single day, therefore they are never adapted to burning their fat stores, something that appears the human body was meant to do.
"Why is it that the normal diet is three meals a day plus snacks? It isn't that it's the healthiest eating pattern, now that's my opinion but I think there is a lot of evidence to support that. There are a lot of pressures to have that eating pattern, there's a lot of money involved. The food industry — are they going to make money from skipping breakfast like I did today? No, they're going to lose money. If people fast, the food industry loses money. What about the pharmaceutical industries? What if people do some intermittent fasting, exercise periodically and are very healthy, is the pharmaceutical industry going to make any money on healthy people?" – Mark Mattson (source)
Fasting has also been shown to be effective as a therapeutic intervention for cancer. Fasting protects healthy cells while 'starving' cancer cells, it's now being used as an intervention that's being combined with chemotherapy. Fasting has also been shown to greatly reduce the risk of age related diseases like Parkinson's Disease, and Alzheimer's disease. Mark Mattson, one of the foremost researchers of the cellular and molecular mechanisms underlying multiple neurodegenerative disorders has shown through his work that fasting can have a tremendous effect on the brain, and can even reverse the symptoms of multiple neurodegenerative disorders. You can watch his interesting TED talk here.  Scientists have also discovered strong evidence that fasting is a natural intervention for triggering stem cell-based regeneration of an entire organ or system.
Fasting has actually long been known to have an effect on the brain. Children who suffer from epileptic seizures have fewer of them when placed on caloric restriction or fasts. It is believed that fasting helps kick-start protective measures that help counteract the overexcited signals that epileptic brains often exhibit.  (source)
The list goes on and is quite long. At the end of the day if you do your research, fasting, under proper medical supervision, can have tremendous health benefits that go far beyond what's mentioned in the paragraph above. Every single study that has looked at fasting as a therapeutic intervention for several diseases has shown nothing but positive benefits. Even studies conducted regarding caloric restriction, something completely different than fasting, have shown promising results in all animal models.
According to a review of fasting literature conducted in 2003, "Calorie restriction (CR) extends life span and retards age-related chronic diseases in a variety of species, including rats, mice, fish, flies, worms, and yeast. The mechanism or mechanisms through which this occurs are unclear." Since this study was published, a great amount of research has been conducted from many researchers, and the mechanisms are being discovered and have become more clear. If you want to further your research, apart from the names listed above, Dr. Valter Longo and his research is another great place to start.
The body has a tremendous amount of storage, and it hangs on to what it needs during a fast, and uses up 'bad' things, repairs damaged cells, and more. When you fast and deplete all your glycogen, your body is going to start using fat for energy, it's going to use damaged cells for energy, it's basically going to use all of the bad things first, before it gets to the good thing…Your body will not burn protein, as protein is not a fuel source while fasting.
I bring this up because it's interesting to see what the body loses and hangs on to during a fast.
The Takeaway
The truth about fasting is that it's not dangerous at all. Intermittent fasting and short term fasting can be done by just about anybody. From what we've seen with regards to prolonged fasting, it's also not very dangerous when it comes to obese people doing it under medically supervised conditions. Theoretically, based on the science alone, any relatively healthy human being should be able to do a prolonged fast without any harmful consequences.
Obviously, prolonged fasts that are not medically supervised can be very detrimental. We are obviously not recommending this and you must do a lot of research and talk to your doctor if you're interested in fasting, before trying it. For starters, a little bit of intermittent fasting here and there is a no brainer, and not dangerous at all if you have no underlying health conditions, but everybody's body is different.
Fasting is making a lot of noise, and has been making a lot of noise within the health community, but it's still not appropriately taught and used by the mainstream medical industry. Why is this so? The answer is simple, you can't make money off of fasting.
---
---
---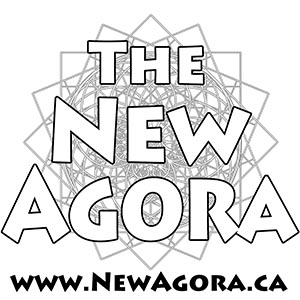 Come Follow Us on Twitter
Come Like Us on Facebook
Check us out on  Instagram
And Sign Up for our Newsletter
---
---
---