By David Gosselin
The last two years have seen a culmination of a nearly century-long effort to perfect social engineering and psychological warfare techniques in the Western world. Some observers have remarked that a significant portion of the population appears to be under a spell. They may be closer to the truth than they think.
As previously reported by The Guardian and The UK Column, governments across the Western world—especially among the Five Eyes—have been using "Nudge Theory" and Neuro Linguistic Programming (NLP) to effectively change people's behaviors without their conscious knowledge.
The purpose of this article is to provide an in-depth look at precisely how these psychological techniques work, as well as the main nodes tasked with weaponizing them. We will then consider how a precise understanding of howthe methods are used can essentially allow people to neutralize them, as well as their future use.
Notable among the array of techniques used in the covid-19 pandemic response is Neuro Linguistic Programming (NLP). NLP includes the idea of "re-framing" people's perception of reality by changing the context in which various situations or realities are viewed by individuals. Interestingly, the first book on NLP, The Structure of Magic, includes such chapters as "Becoming a Sorcerer's Apprentice" and "The Final Incantation."
Therapeutic techniques associated with NLP are often described as having magic-like qualities. While these techniques may be considered neutral and potentially very useful for clients wishing to resolve personal issues, they can by their very nature be weaponized and used to redefine people's perception of reality. As we will see, by "re-framing" an individual's perception and transforming their "linguistic model," they may be convinced to make choices that they would not consciously make were a wider or alternative "context" presented.
Re-wind to the UK Institute for Government's 2010 MindSpace discussion document and we find something akin to a twenty-first century "Sorcerer's Apprentice" handbook. Commissioned by the UK Cabinet Office, MindSpace is filled with techniques that could be used to target what its authors refer to as "automatic processes" i.e. unconscious processes. The document reads like a "how to" on changing people's thoughts and behavior patterns without their conscious knowledge or consent. As we will see "re-framing" techniques feature prominently in the form of the document's "context" model of behaviour change. Today, we observe their application in virtually every sector of public policy-making.
Ostensibly a discussion document, the "About this document" section of the report describes its purpose as "exploring the application of behavioural theory to public policy for senior public sector leaders and policy-makers." Hailing from several of the UK's "elite" institutions, including London Imperial College, Oxford, and the London School of Economics, its authors are some of the leading experts in the fields of social psychology and behavioural science.
On page 14, the MindSpace authors outline the basic outlook and insights guiding their approach to "behaviour change" by making the distinction between "automatic processes" and "reflective processes":
"The contrasting model of behaviour change focuses on the more automatic processes of judgment and influence – what Robert Cialdini calls "click, whirr" processes of mind. This shifts the focus of attention away from facts and information, and towards altering the context within which people act. We might call this the "context" model of behaviour change. The context model recognises that that people are sometimes seemingly irrational and inconsistent in their choices, often because they are influenced by surrounding factors. Therefore, it focuses more on "changing behaviour without changing minds." This route has received rather less attention from researchers and policymakers."
Page 14 of the "Introduction" section includes a chart outlining the characteristic differences between the two systems:
–   Come Like Us on Facebook  –  Check us out on  Instagram  –
– Sign Up for our Newsletter  –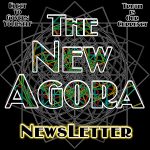 Subscribe to our New NOW Youtube Channel