"Miracle Saves Old Growth Forest"
by Tom Prior
For thirty odd years a small group of volunteers ( 5 to 8) of West Kootenay Metis and European Canadian supporters have peacefully and  fairly successfully stopped BC's  fake socialist and capitalist and their timber baron over lords from clear-cutting in very important mid Selkirk intact ancient and old growth wilderness.
Our peacefully successful 2 month blockade 15 years ago (or so) in the upper Duncan to prevent BCTS contractors from the Kootenay Lake Forestry office from clear-cutting the southside Westfall river was a very violent experience. BCTS and Kootenay Lake Ministry of Forest employees by their silence, in my mind encouraged the extreme violence that we experienced. This was reported on several BC radio stations/newspapers and on Global TV.
As a result of our courage to face these timber baron hitmen more or less fearlessly, we brought media attention to this very remote wilderness of the southern interior of BC, and forced BC's Ministry of Forestry and BCTS to finally stop the clear-cutting on south side of Westfall river. Their plan was simple: clear-cut, destroy this important ancient intact ecosystem that supported Mountain Caribou, Grizzly, Wolverine and other wide ranging species so they could please their overlords, the BC timber barons. Some, I believe are laundering $$$$ with feller bunchers. Money laundering is not only going on in BC casinos and the housing market. Our forests and water are prime targets for national and international criminals.
The following year our small group went into the Incomappleaux River drainage to stop Pope/Talbot from clear-cutting at the upper end of Boyd creek, a large drainage into Incomappleaux. This more or less pristine drainage, along with Kelly creek and Battle Brook border Glacier National Park, are extremely important to the wilderness integrity of this park. After 5 or 6 weeks preventing the destruction of this ancient red cedar/hemlock intact wilderness; P/T received a very quick court injunction to remove our peaceful assembly.
The following morning P/T contractors' heavy machinery was brought into begin the Selkirk Caribou habitat destruction. Both they and BC Ministry of Forest staff where in a hurry to jail us to remove our presence and voice from the public eye. No matter how many powerfully financed Environmental groups complain about Selkirk Mountain Caribou habitat destruction, there is no stopping this madness until we are serious and willing to get in the face of this insanity.
Three of us folk stood numb watching the heavy machines head up the Boyd creek drainage to continue a logging road right to the alpine about 7 or 8 k's more from the end of the old road. At noon a large road grader came down and stopped at our camp, an older gentleman got out, I went over ask what he wanted. We had experienced no violence but had had no contact with contractors actually doing the destruction.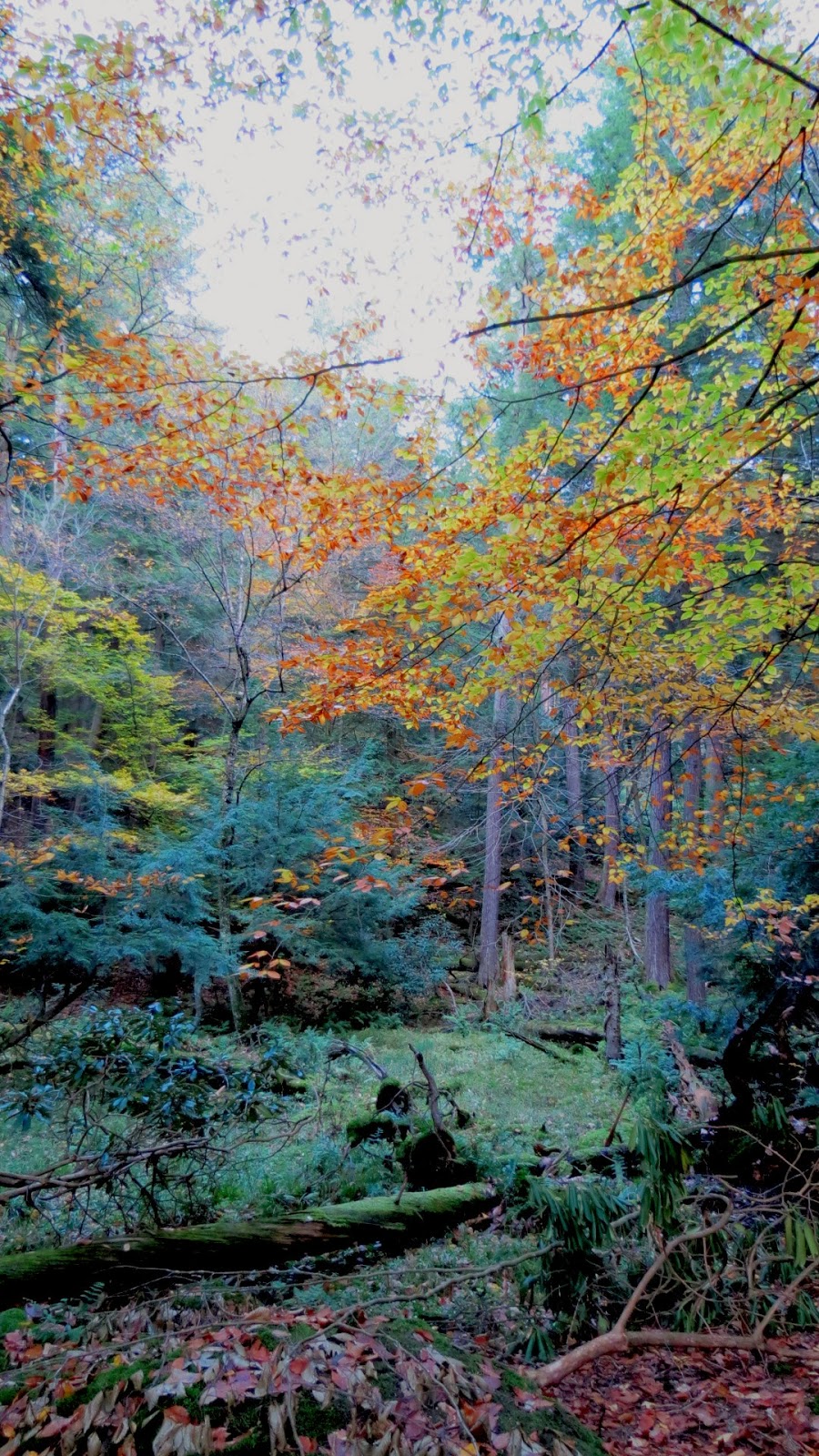 He said with a smile: "I guess Those old trees don't wanna be cut down aye?"
"NO they don't", I said.
"Well I guess you have not heard, there has been a huge rock slide on to the bridge pinned to the canyon at the beginning of the drainage and we are not going to be logging this year."
I was dancing like a wild man.
Front page Nelson Daily News paper " Miracle Saves Old Growth Forest"
Recently, myself , Mick Growbosky and Jessica Ogden were informed that our socialist West Kootenay MP and MLA with Forest Ministry/BCTS staff were repeating their efforts at Asher Creek at the north end of Trout Lake to extirpate the last 23 mid Selkirk Mtn. Caribou. So we pulled out the same banner we used in Westfall and Incomappleaux, gassed up our ancient rigs and headed out to police Asher Creek. I have been informed that BCTS forgot this was Caribou habitat and are sending their forgetful Caribou expert to review 11 large clear-cuts on the West side of Trout Lake.
We are hoping our MLA/MP along with Forest Ministry/ BCTS staff will not remain silent should timber baron contractors become violent as they have in recent past. There could to be women and children at our Wilderness protection camps.
Come Follow Us on Twitter  https://twitter.com/TheNewAgora
Come Like Us on Facebook  https://www.facebook.com/4thenewagora/
And Sign Up for our Newsletter   https://mailchi.mp/7de35b29504b/thenewagora-thenewnow-fanlist