www.natureofhealing.org
MIXED MESSAGES: COMIRNATY OR CRIMINALITY?
Employers need to consider these matters and make their own decisions remembering we do not have a mandatory vaccination policy in this country, we do not have that, we are not proposing to have that, that is not changing,– Australian Prime Minister Scott Morrison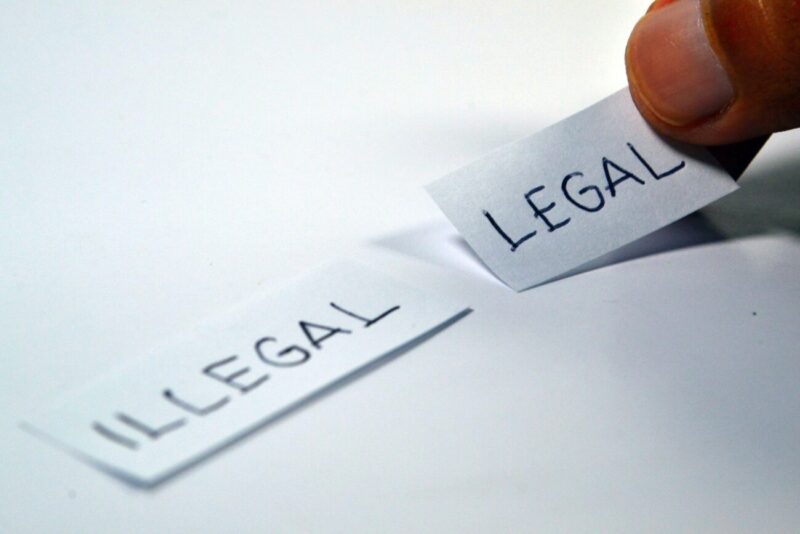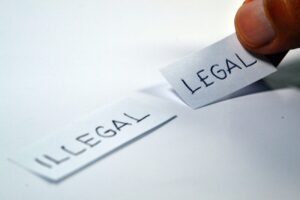 No country can mandate any vaccination because it goes against the law. Mandates are not legal in Australia, in India, in the United States, in the schools, or in the workplace. Not anywhere.
News reports in the U.S. make false claims such as, Colorado Health Board Approves Health Mandate for Health Care Workers.
No State Board of Health has the authority to make laws.
However, media outlets have over-simplified and mis-represented that the Pfizer vaccine now has approval by the Food and Drug Administration (FDA). Businesses and employers have wasted no time in equating "approval" with "vaccine mandate."  The FDA, a federal agency that does not write the rules, writes:
On August 23, 2021, the FDA approved the first COVID-19 vaccine. The vaccine has been known as the Pfizer-BioNTech COVID-19 Vaccine, and will now be marketed as Comirnaty, for the prevention of COVID-19 disease in individuals 16 years of age and older. The vaccine also continues to be available under emergency use authorization (EUA), including for individuals 12 through 15 years of age and for the administration of a third dose in certain immunocompromised individuals.
NOT SO FAST!
The same day the media mis-reported on FDA's approval of the Pfizer vaccine, the FDA released a separate statement that extendsPfizer's Emergency Use Authorized (EUA) only status.
According to the chief scientist at the FDA, RADM Denise M. Hinton, Chief Scientist FDA , August 23, 2021:
Page 2: FDA is reissuing the August 12, 2021 letter of authorization in its entirety with revisions incorporated to clarify that the EUA will remain in place for the Pfizer-BioNTech COVID-19 vaccine for the previously-authorized indication and uses, and to authorize use of COMIRNATY (COVID-19 Vaccine, mRNA) under this EUA for certain uses that are not included in the approved BLA.

Page 7: The Pfizer-BioNTech COVID-19 Vaccine vial label and carton labels are clearly marked for "Emergency Use Authorization."
No FDA approval. No rubber stamps. And no Covid clinical test data on the vaccine is expected in the near term, not until 2023 or later. Or never. But booster shots are expected to be released by this Fall. In other words, the live experiment called COVID19 continues to move forward.
However, Covid test data does exist when it comes to the vaccine's market value. According to a July 2021 report by MarketWatch, "the global Vaccines market is valued at 35400 million USD in 2020 and will reach 54700 million USD by the end of 2025, growing at a CAGR of 5.6% during 2021-2025."
ALPHABET SOUP OF MIXED MESSAGES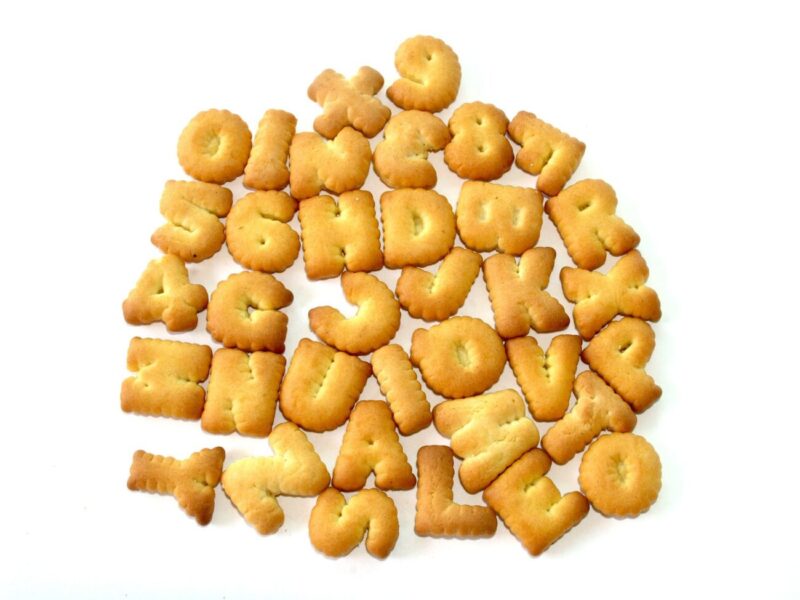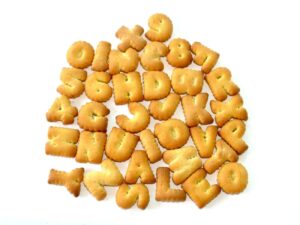 Americans are being purposely misled with contradictory information and acronyms that mean more than meets the eye.  In reality, there is no approval of the experimental vaccine just as there is no  protection conferred by the mRNA vaccine, also known as gene therapy technology, or an operating system.
"…Vaccine requirements & mandates are based on the faulty assumption that the vaccines in question prevent transmission of the pathogen."
"Do the vaccines for Covid prevent transmission?
No."
– Christina Parks, Ph.D., Testimony before Michigan Legislature, August 30, 2021
What Dr. Christina Parks of Michigan stated in her August 2021 testimony to the Michigan State legislature, was also stated by the FDA on February 27, 2021:
At this time, data are not available to determine how long the vaccine will provide protection, nor is there evidence that the vaccine prevents transmission of SARS-CoV-2 from person to person.
The experimental COVID "vaccine" remains licensed for emergency use only. The FDA has not changed its stance since December of 2020:
The issuance of an EUA is different than an FDA approval (licensure) of a vaccine, in that a vaccine available under an EUA is not approved. In determining whether to issue an EUA for a product, the FDA evaluates the available evidence to determine whether the product may be effective and also assesses any known or potential risks and any known or potential benefits.
From December 2020 to August 2021, nothing has changed with regard to the experimental Pfizer shot. All COVID injections remain an Emergency Use Authorized Only products.
LAWLESS SOCIETY
What does the Department of Justice have to say about the legality of mandates for EUA products?
A September 2, 2021 National Law Review reported that on August 4, 2021, the DOJ released a Memorandum supporting employers' Right to Mandate Vaccines Approved by the FDA for Emergency Use. On Wednesday, August 4, 2021:
The Office of Legal Counsel of the U.S. Department of Justice (DOJ) issued a memorandum opining that private businesses and public entities are not prohibited from mandating COVID-19 vaccines that have only received approval for use under an EUA. The memorandum.
What does the EEOC state in writing about rights in the workplace?
EEOC approves mandatory vaccination in the workplace. But always read the fine print:  Under Religious Belief and Disability Exemptions, The EEOC goes on to say:
If, on the other hand, the employee requests an accommodation based on a sincerely held religious belief, this request must be accommodated unless it would cause "more than a de minimis cost or burden on the employer."
On accommodations for disabilities, an EEOC article states:
That EEOC guidance, however, includes a variety of cautionary instructions for employers, including for example, potential restrictions on disability-related questions and recognized protections that must be afforded to employees seeking exemption from vaccination requirements due to medical conditions or sincerely held religious beliefs.
Remember, a memorandum, whether issued by the DOJ or by Donald Duck is not LAW.
Policy is not law.
Approval by a Board of Health is not law. But in a lawless society, what does illegal mean?
Why do so many people accept mandates and dictates as law?
Coercion? Fear? Ignorance?
REBRANDING COVID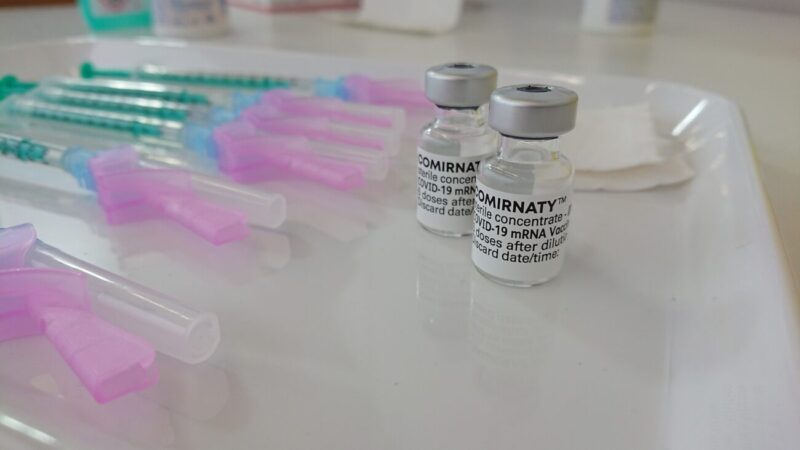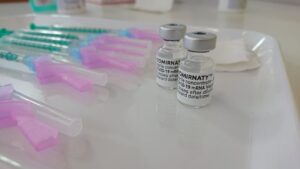 All COVID injections continue as EUA because there is no data collected and available to show that they are "safe and effective." The data is in the process of being collected from anyone who consents to being part of the live COVID experiment.
Did you sign your name in the name of science?
On August 23, 2021, the FDA wrote a letter to vaccine maker BioNTech Manufacturing. On Page 5, the FDA's chief scientist describes multiple pediatric and adult studies based on the Pfizer vaccine known as COMIRNATY, previously known as BioNTech COVID-19. For example:
Study C4591009, entitled "A Non-Interventional Post-Approval Safety Study of the Pfizer-BioNTech COVID-19 mRNA Vaccine in the United States," to evaluate the occurrence of myocarditis and pericarditis following administration of COMIRNATY.

We acknowledge the timetable you submitted on August 21, 2021, which states that you will conduct this study according to the following schedule:

Final Protocol Submission: August 31, 2021

Monitoring Report Submission: October 31, 2022

Interim Report Submission: October 31, 2023

Study Completion: June 30, 2025
Final Report Submission: October 31, 2025

5. Study C4591021, entitled "Post Conditional Approval Active Surveillance Study Among Individuals in Europe Receiving the Pfizer-BioNTech Coronavirus Disease 2019 (COVID-19) Vaccine," to evaluate the occurrence of myocarditis and pericarditis following administration of COMIRNATY.
RIGHTS IN THE WORKPLACE
Under the law, all drug study recipients, including recipients of EUA vaccines, must be informed about the benefits and risks. According to FDA.gov:
they have the option to accept or refuse the vaccine, and of any available alternatives to the product.
Were you provided the option to accept or decline the vaccine to keep your job? Were you told to identify your status and then got fired anyway?
Rules do not apply in a lawless society.
The "COVID vaccine" is NOT approved. It is a medical experiment that comes with the right to refuse.
Coro-NO-virus CRIMINALITY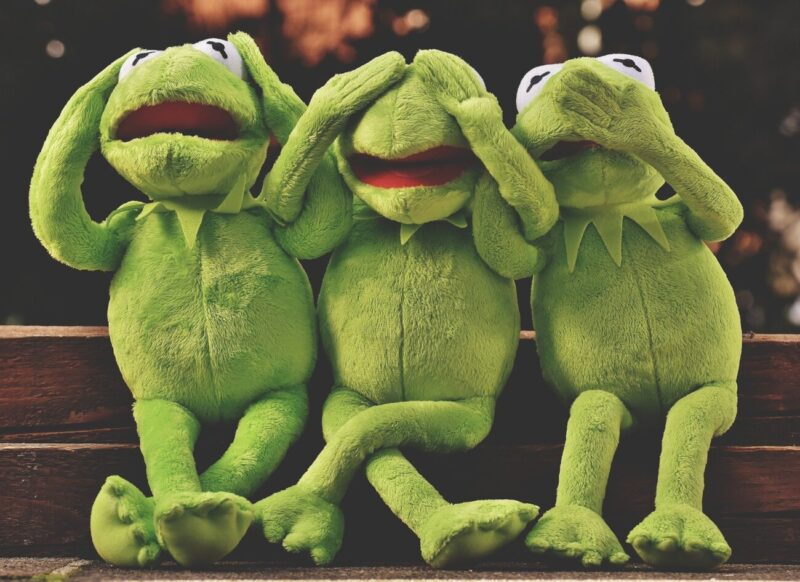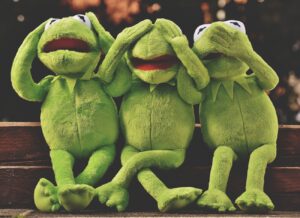 As the experiment moves forward, there is still no evidence to prove that Coronavirus is real. The name coronavirus does not make it a virus. A better representation would be CoroNOvirus since no virus has ever been isolated. And no test can test for a non-existent virus. As such, the CDC will revoke emergency use of the PCR test for a non-existent virus by December 2021.
The Centers for Disease Control and Prevention (CDC) clearly states, "the virus is not available." The July 13, 2020 CDC document titled, "CDC 2019-Novel Coronavirus (2019-nCoV) Real-Time RT-PCR Diagnostic Panel" [For Emergency Use Only] section titled, "Performance Characteristics," p. 39 reads:
Since no quantified virus isolates of the 2019-nCoV are currently available, assays [diagnostic tests] designed for detection of the 2019-nCoV RNA were tested with characterized stocks of in vitro transcribed full length RNA.
The CDC has no measurable amount of the virus, because Coronavirus is "unavailable." The virus is not found.
The virus is unfounded.
While confusion, by design, continues unabated by media wordsmiths, COVID only becomes clear if you analyze the numbers. Because everything surrounding COVID is based in numerology. See why Pfizer's COVID vaccine is called Comirnaty.
See also past articles:
Hold the Presses:  Pfizer mRNA shot Not Approved.
Saline Injected Instead of COVID

–   Come Like Us on Facebook  –  Check us out on  Instagram  –
– Sign Up for our Newsletter  –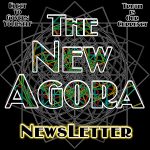 Subscribe to our New NOW Youtube Channel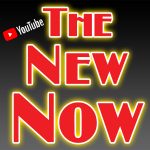 Subscribe to The New Now Agora