"But these weren't the kind of monsters that had tentacles and rotting skin, the kind a seven-year-old might be able to wrap his mind around—they were monsters with human faces, in crisp uniforms, marching in lockstep, so banal you don't recognize them for what they are until it's too late." ― Ransom Riggs, Miss Peregrine's Home for Peculiar Children
Enough already.
Enough with the distractions. Enough with the partisan jousting.
Enough with the sniping and name-calling and mud-slinging that do nothing to make this country safer or freer or more just.
We have let the government's evil-doing, its abuses, power grabs, brutality, meanness, inhumanity, immorality, greed, corruption, debauchery and tyranny go on for too long.
We are approaching a reckoning.
No matter how we might differ about the extent to which the government has the final say in how it flexes it power and exerts its authority, surely we can agree that the tyranny of the Nanny State—disguised as "the better good," marketed as benevolence, enforced with armed police, and inflicted on all those who do not belong to the elite ruling class that gets to call the shots— should not be allowed to pave over the Constitution.
At its core, this is not a debate about politics, or constitutionalism, or even tyranny disguised as law-and-order. This is a condemnation of the monsters with human faces that have infiltrated our government.
For too long now, the American people have rationalized turning a blind eye to all manner of government wrongdoing—asset forfeiture schemes, corruption, surveillance, endless wars, SWAT team raids, militarized police, profit-driven private prisons, and so on—because they were the so-called lesser of two evils.
Yet the unavoidable truth is that the government has become almost indistinguishable from the evil it claims to be fighting, whether that evil takes the form of terrorism, torture, drug trafficking, sex trafficking, murder, violence, theft, pornography, scientific experimentationsor some other diabolical means of inflicting pain, suffering and servitude on humanity.
No matter how you rationalize it, the lesser of two evils is still evil.
So how do you fight back?
How do you fight injustice? How do you push back against tyranny? How do you vanquish evil?
You don't fight it by hiding your head in the sand.
We have ignored the warning signs all around us for too long.
As I make clear in my book Battlefield America: The War on the American People, the government has ripped the Constitution to shreds and left us powerless in the face of its power grabs, greed and brutality.
What we are grappling with today is a government that is cutting great roads through the very foundations of freedom in order to get after its modern devils. Yet the government can only go as far as "we the people" allow.
Therein lies the problem.
The consequences of this failure to do our due diligence in asking the right questions, demanding satisfactory answers, and holding our government officials accountable to respecting our rights and abiding by the rule of law has pushed us to the brink of a nearly intolerable state of affairs.
Intolerable, at least, to those who remember what it was like to live in a place where freedom, due process and representative government actually meant something. Having allowed the government to expand and exceed our reach, we now find ourselves on the losing end of a tug-of-war over control of our country and our lives.
The hour grows late in terms of restoring the balance of power and reclaiming our freedoms, but it may not be too late. The time to act is now, using all methods of nonviolent resistance available to us.
"Don't sit around waiting for the two corrupted established parties to restore the Constitution or the Republic," Naomi Wolf once warned. Waiting and watching will get us nowhere fast.
If you're watching, you're not doing.
Easily mesmerized by the government's political theater—the endless congressional hearings and investigations that go nowhere, the president's reality show antics, the warring factions, the electoral drama—we have become a society of watchers rather than activists who are distracted by even the clumsiest government attempts at sleight-of-hand.
It's time for good men and women to do something. And soon.
Wake up and take a good, hard look around you. Start by recognizing evil and injustice and tyranny for what they are. Stop being apathetic. Stop being neutral. Stop being accomplices. Stop being distracted by the political theater staged by the Deep State: they want you watching the show while they manipulate things behind the scenes. Refuse to play politics with your principles. Don't settle for the lesser of two evils.
As British statesman Edmund Burke warned, "The only thing necessary for the triumph of evil is for good men [and women] to do nothing."
---
ABOUT JOHN W. WHITEHEAD
Constitutional attorney and author John W. Whitehead is founder and president of The Rutherford Institute. His new book Battlefield America: The War on the American People  is available at www.amazon.com. Whitehead can be contacted at johnw@rutherford.org.
Publication Guidelines / Reprint Permission
John W. Whitehead's weekly commentaries are available for publication to newspapers and web publications at no charge. Please contact staff@rutherford.org to obtain reprint permission.
Image credit: Anthony Freda Art
---
---
---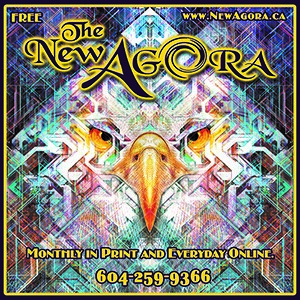 Come Follow Us on Twitter
Come Like Us on Facebook
And Sign Up for our Newsletter
---
---
---