For original article please link above or go to:
https://www.meetthestephans.com/stand4truth/stephan-calls-for-review-of-all-past-autopsies-by-former-alberta-medical-examiner-dr-bamidele-adeagbo
9/25/2019
Less than a month after being found not-guilty of failing to provide the necessaries of life to his 18 month old son Ezekiel, David Stephan is calling for a full inquiry into all past autopsies performed by a former Alberta Medical Examiner.
At the same time colleagues at the University of Calgary, have expressed disapproval of the verdict are alleging racism in the court ruling. A media campaign containing the allegations and what appears to be an unjustified attack on Justice Terry Clackson spread like wild fire across Canada last week.
Perjuries, refusal to answer questions, angry rants and explosive outbursts were all things Court of Queen's Bench, Justice Terry Clackson had to deal with during the 7 days of testimony of Dr. Bamidele Adeagbo.
After the Stephan's 2016 trial complaints were made to RCMP over allegations of perjury during Dr. Adeagbo's testimony.  Shortly after this, Dr. Adeagbo relocated to Terre Haute, Indiana where he now works at the Terre Haute Regional Hospital.  By all accounts it appears that Crown prosecutors struggled to have Dr. Adeagbo return to Court in Canada for the June-August trial.
Recently, released court records paint a grim picture of the dysfunction that took place during the 2019 Stephan Trial and leaves more questions than it provides answers.
David Stephan
Crown prosecution was repeatedly warned of issues with star witnesses credibility and disruptive tendencies 
In March of 2019, Crown Prosecutor Britta Kristenson made application with the Court of Queens Bench to have former Alberta medical examiner Bamidele  Adeagbo testify over video link.  She claimed over 20 hours of flights to get from Indiana to Lethbridge, Alberta and costs of travel as her primary justification.
Flight prices and times from Indianapolis, IN to Lethbridge, AB highlight stark contradictions and inaccuracies in Crown Prosecutors pleadings.
The application was opposed by the self represented Stephans. They cited an inability to understand the Doctors broken english which would be worse over video link, and alleged that he had perjured himself during the last trial as justification for requiring him to attend in person.
The Crowns Application was granted and the resulting disruptions to the trial would result in Dr. Adeagbo's testimony being splayed out over two months and delays to the trial exceeding a month.
~Former Medical Examiner required "protection" before attending trial in Canada.  Two body guards assigned to protect Dr. Adeagbo~
Supreme Court of Canada Case law addresses the issues surrounding the value of evidence that can not be understood by the litigants and the trier of facts.  In this case the former Alberta Medical Examiner offered contradictory facts, went off on tangents unrelated to questions, refused to answer questions and even exploded in emotional rants.
Crown prosecutor Britta Kristensen made numerous statements regarding the struggle the Court was having in understanding the Doctor's testimony.  At times the court reporter would appear to be on the verge of tears and would even interrupt testimony in an effort to clarify what had been said.
"I accept that it's difficult and everyone has to focus very hard to understand this witness"  -"the accused has a right to a fair trial, which includes the trier of fact, and the accused understanding the evidence as it's being given." -"the Crown is prepared and would rather have an adjournment for the purpose of having this witness here so that he is better understood."
~Crown Prosecutor Britta Kristensen
Race baiting used by the University of Calgary's Bio-Ethicist to attack Court of Queen's Bench Justice Terry Clackson.
"Professional Activist" and University of Calgary Employee, Juliet Guichon, has rallied numerous colleagues to her cause, claiming racism as a factor in the Justices comments.  Comments taken out of context by the University of Calgary Bio-Ethicist were not included with the misbehaving doctors transcripts.  The comments used to address a defense argument over the Former Alberta Medical Examiners behavior and credibility issues are being used as race baiting to attack a Court of Queen's Bench Justice, who has at worst, simply downplayed the unprofessional antics he had to tolerate during 7 days of Court proceedings.
In the letter signed by over 40 colleagues of Ms. Guichon, a comparison was made between Dr. Anny Sauvageau and her former employee Dr. Bamidele Adeagbo.  The comparison focused on the fact that both Doctors had an accent. The letter accuses Justice Terry Clackson of ad hominen attacks against the Nigerian Doctor, but does not include the long list of behavioral antics performed by Dr. Adeagbo during the trial.  These antics compounded the issues surrounding his language barrier and disrupted the court proceedings repeatedly.
Justice Clackson repeatedly attempted to calm down and redirect disrespectful and disruptive behaviors of Former Alberta Medical Examiner
During one explosive rant, Dr. Adeagbo paced the floor while yelling at the Court and the questioner in an indiscernible dialog all while seeming oblivious to the fact that he was testifying in a court of law.
After allowing the tirade to continue for some time, Justice Terry Clackson was forced to intervene.
Court of Queen's Bench Justice Terry Clackson, a proud father standing next to his daughter. Right: Former Alberta Medical Examiner Dr. Bamidele Adeagbo
​Justice Terry Clackson: "Stop for a second, Doctor, please. I want you to take a breath. I want you to know that everybody gets a little frustrated with the court process, and you're not the first and won't be the last. I've also been frustrated on occasion in this trial, and when we get frustrated, sometimes we rant. And I think, however, that this process is one that is necessary to the decision that I have to make, and so, while frustrating, it's one that we have to put up with, tolerate. And so I'm asking you, sir, to try and get past your frustration, and we'll try and move along so that we can complete this portion of the trial and move on to the next aspect; okay? Do you think you can do that?"
Former Alberta Medical Examiner misrepresented facts repeatedly during Stephan Trial over death of toddler
Ezekiel Stephan autopsy possibly the worst show of incompetence every pointed out in Alberta OCME history
Dr Adeagbo testified to having access to 133 pages of medical records supplied by Alberta Health Services.  26 different times over his 7 days of testimony, he testified that he had reviewed and considered all the medical evidence when coming to a conclusion as to how Ezekiel Stephan died.  He testified that the medical examiners file contained everything he was given.
It was then brought to his attention that the defence was aware that long after the autopsy was completed, he was on record ordering further medical documents of Ezekiel Stephan.  This showed that he was aware of other records that he had not considered.  In total, Ezekiel's medical records exceeded 800 pages,  of which,  Dr. Adeagbo only had 133 to rely on.
The requirement to re-question the witness repeatedly was a long winded theme that resulted in three months of trial.  The crowns original estimation was 2 weeks.  The cost to tax payers and the defense is unrecoverable.
At one point during the trial when the topic of Ezekiel dying from hypoxic injury due to going over 8 minutes without oxygen in an ill equipped AHS ambulance, Dr. Adeagbo admitted to making a practice of excluding pertinent negatives from his autopsy reports which resulted in chatter from the gallery as they were left wondering what other AHS condemning information Dr. Adeagbo had excluded from Ezekiel's autopsy report.
THE COURT: "Okay. But, in that answer, you say it was your practice not to include negative things. Is that a truthful answer?"
ANSWER: "I generally put positive things on the report. I do that, I do that. I mean, this is not — when I say "in my practice," in general. I mean, this is a situation where I put something that's in — but, in general, that's how I was doing it. But now, because I've tried to have a concise report, and I tried to put the parts in positive things. It is very bad to put pertinent negative things. In this case I did not put it, and I agree that I could have done it differently."
The fact that Dr. Adeagbo left out pertinent medical facts from his report was compounded by the fact that he refused to answer questions repeatedly during trial.  At one point Justice Clackson had to scold Dr. Adeagbo and compel an answer from him.   This was a theme throughout the trial.
"THE COURT: … I'm going to allow the doctor to answer that question. Go ahead.
A I think I agree with the Crown that this question at this point is not something I should —
THE COURT: Okay. Doctor —
A There's no —
THE COURT: Doctor, there's something — there's something
that you and I need to get clear. When I say it's going to happen, that means it's going to
happen, whatever the Crown said, so please answer the question."
Competence in question:  Dr. Bamidele Adeagbo believed medical evidence showed that Ezekiel was dead anywhere from 4 to 9 hours prior to the 911 call operator listened to him breathing.
Dr. Adeagbo repeatedly claimed Ezekiel was dead well before arriving at the hospital.  This claim was shattered by a recorded 911 call where Ezekiel was recorded breathing while his parents discussed whether they should rush him into the hospital or wait for an ambulance.
Ezekiel and his Mother Collet Stephan. The way they looked at each other showed deep love and connection
Answer: … "When I look at those formulas, including the use of synovial fluid, the guide, based on the potassium level, shows that the death, if we put the 6.4 we have here into that formula, ranges between 3.9 hours to 8.8 hours. So that just says 4 to 9 hours at that time."
The assessment of Dr. Adeagbo left a court room full of bewildered onlookers.  He later indicated that the saline had watered down the blood that was tested.  This would further increase the time he claimed Ezekiel had been deceased before the 911 call.
It was further discovered that Dr. Adeagbo struggled to read basic medical charts.  In one instance Dr. Adeagbo based his findings off of a belief that medical staff were unable to resuscitate Ezekiel and that his state was much worse than it was.  It was clear to everyone present that his assessment was miles away from reality.
"Question THE ACCUSED D. STEPHAN: So, from your understanding, CPR was ongoing during the entirety of the transport; is that correct?
Answer: Cardiopulmonary resuscitation was ongoing. You see, to have a paused activity, capillary resuscitation does not mean it is not going. You see, when you do capillary resuscitation, you want to see a response, so the service guard the way — monitor, do everything as they need to do, just to — I mean, to see if it takes. So it's not unusual that they will do the process of cardiac pulmonary. You see ongoing. Sometimes the actual massage of — "
Cardio Pulmonary record showing that CPR had been discontinued minutes after Ezekiel entered into the hospital.
Dear Reader,
This is but a small sample of what is found on the record surrounding the poor conduct of Dr. Adeagbo that has nothing to do with his ethnicity.  With everything that was said and done by Dr. Adeagbo, it is clear that the recent attacks against Justice Terry Clackson are agenda driven and malicious.  In our opinion, Justice Terry Clackson could've, and likely should've,   done much more than just point out that Dr. Adeagbo's evidence was indiscernible and lacking credibility. ​  The recent and baseless claims of Justice Terry Clackson acting in a racist fashion, appears to be nothing more than a desperate attempt by the establishment to control the Courts through defamatory actions, while deflecting responsibility away from the organizations they represent. Namely, the University of Calgary and their Alberta Children's Hospital which originally incited the criminal prosecution on the Stephans at the same time that they were covering up the fact that their testing showed that Ezekiel did not have bacterial meningitis and that Ezekiel had actually died from oxygen deprivation in an ambulance. In light of the deception and lack of credibility coming from both Alberta Health Services and the Office of the Chief Medical Examiner, David Stephan wonders, "how many people are walking free when they should be behind bars, and how many people are behind bars when they should be walking free? There needs to be an inquiry into the Office of the Chief Medical Examiner, especially surrounding the autopsy findings of Dr. Adeagbo that have all too often become a topic of controversy".
Progress report obtained from PADIS showing that Doctors at the
Alberta Children's hospital were aware that Ezekiel did not have meningitis upon arrival.
Many questions were raised after this report was uncovered.
Not Guilty Stephan Verdict Justice Terry Clackson 
The Stephans need your help
---
---
---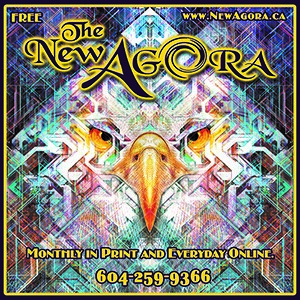 Come Follow Us on Twitter
Come Like Us on Facebook
And Sign Up for our Newsletter
---
---
---