thefreedomarticles.com
AT A GLANCE…
THE STORY:   According to Dr. Andrew Kaufman, the SARS-CoV-2 viral genome is a stitched-together construct made of up of all sorts of different sequences, including human DNA sequences.
THE IMPLICATIONS:   How can any COVID PCR test be meaningful, when it tests people against a standard which was cobbled together in Frankenstein style and contains DNA sequences themselves (which any person could have as part of their genes)?
With SARS-CoV-2 never isolated, it's a theoretical virus existing only in a database. There are many COVID scams operating simultaneously.
The Max Igan-Andrew Kaufman Interview
Dr. Andrew Kaufman has done a tremendous job and fantastic public service ever since the beginning ot the coronavirus scamdemic by stepping out and speaking out loudly against the insanity. I have listened to many of his interviews, however this one with Max Igan (The Crowhouse) stands out, because Kaufman breaks down how the testing works in a way I have not heard anyone else do. He actually reveals how the sequences, and indeed entire SARS-CoV-2 viral genome (the standard against which they are testing people), is itself just a stitched-together construct made of up of all sorts of different sequences – including human DNA sequences! This is yet another reason why it is unsurprising that there are so many positive test results, since they are testing people's DNA and matching the results against a standard which already includes human DNA. There is a false positive pandemic, not a viral pandemic. Here are Kaufman's words verbatim:
"The PCR test … doesn't for a virus at all. What that tests for is a sequence of RNA, which is genetic material. And the way they obtain that, is also they take the impure sample, basically like the lung fluid in this case from some people who are sick, or possibly a throat swab, and they amplify short little sequences, and sequences that they are specifically looking for mostly because they have this library of gene sequences of viruses. But the thing is if you go back, they've always characterized them this way. So they've never once had an intact virus particle, and then sliced it open, and taken the RNA out, and done a sequence from end to end. That's never been done. What they do instead is they take this impure sample, and they look for specific sequences that they've pre-identified as being viral in nature, from this database. And then what they're doing is amplifying these short little sequences, maybe 150-250 base pairs, and they're splicing them together into this one long strand of 30,000, which they say is the viral genome, but it's actually just this Frankenstein type of assembly of all these little pieces, that we don't even have any proof [are] related. They could even come from different types of cells or different creatures. And when there's gaps, they're basically using sequences that they get from that database of other viruses that are also put together in this Frankenstein-type way, and they sew all those together and say that this is the genome sequence of this virus. And that's the procedure. They're testing for something from that but we don't really know what it is, except it's most likely our own sequences. So that's why there's so many positive results, because they are essentially testing our own genetic sequences."
Max Igan replies:
"This is crazy. This is not unlike Tim [he actually means Neil – Ed.] Ferguson with his computer models from Imperial College. You get the data out of the model that you put into the model, and with what you're describing there, they're getting the test results based on what they're putting it, the material they're putting in there. This is crazy! How could you even see this as any type of test [unintelligible] … It doesn't make sense at all. This is what they [based] the entire world lockdown on … This is unbelievable when you explain it like that!"
---
---
---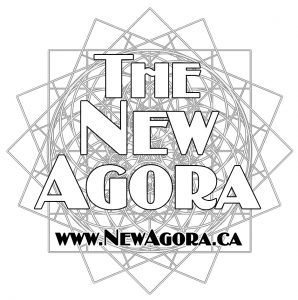 Come Follow Us on Twitter     –   Come Like Us on Facebook
Check us out on  Instagram   –   And Sign Up for our Newsletter