RECLAIM YOUR LIVES
HEALTH SOVEREIGNTY  –  CIVIL LIBERTIES  –  FREEDOM OF SPEECH
Dear Freedom Family,
Many people are reaching out from across Canada on how to navigate the level of government corruption and unlawful corporate overreach. Listen to fierce mama Susan Standfield in British Columbia as she speaks out about what is going on there. She is encouraging parents to opt out of school and started ROAM SCHOOL. You can learn more about her here.
HERE ARE SOME OTHER RESOURCES WE HAVE GATHERED FOR CANADA:
The first is Vaccine Choice Canada with Constitutional lawyer Rocco Galati  who is spearheading the lawsuit and has filed legal challenge to Covid-19 measures against the Ontario and Federal Governments claiming they are unconstitutional as Justin Trudeau, Dr. Theresa Tam, Doug Ford, the CBC and many others are facing litigation.  https://vaccinechoicecanada.com
In this video Dan Dicks of Press For Truth speaks with Constitutional lawyer Rocco Galati who is representing Vaccine Choice Canada, Denis Rancourt and others in a lawsuit against the Federal government and their reaction to Covid-19 which destroyed small and medium sized businesses, caused suicides and murders to go up, cancelled church and forced mandatory face masks on a supposed free society.
The Foundation for the Defence of the Peoples Rights and Freedoms Facebook page who is spearheading the lawsuits in Quebec and also supporting Vaccine Choice Canada. Kevin Annett is someone really good to know about who is in Canada. He has done a lot of good work around the genocide of Indigenous Peoples in Canada. He now goes around giving workshops on setting up Common Law assemblies.
Home study and informing one self of self sovereignty
https://thegoodlylawfulsociety.org/canada/
Canada's National Civil Liberties Organization
https://ccla.org/coronavirus-update-news/#
Community Solutions
http://www.communityrenewal.ca/category/category/territorial-initiatives/local-adaptation

5G Awareness
https://5gwinnipegawareness.ca/about-%2F-contact-info
If you have any resources of GROUPS, PLATFORMS, NETWORKS, NON PROFITS or seminal VOICES in your part of the world to inspire, give hope and offer insight into empowering ways to engage in legal remedy please share them directly with us by emailing info@reclaimyourlives.com
Again thank you for joining us in our efforts and being part of the change we all want to see in this world. We will be reaching out to you once RECLAIM YOUR LIVES Phase 2: Mobilizing our Freedom Action Network goes live! 
So what is coming Freedom Family?
THE KNOWLEDGE HUB: A crowdsourced (by the people) information hub with EMPOWERING resources on Legal Remedy, Health Sovereignty, 5G, Covid and more, organized by COUNTRY and CATEGORY.
Translations & Transcripts of our resources: crowdsourced by our volunteer Translation Team active on Slack. (join here)
Seminal Voices Video Archive all in one place
And the long awaited World Health Sovereignty Summit HIGHLIGHTS: a 60 minute film of all the seminal voices for Freedom that we have all promoted since the inception of the summit with never before featured specialist prediction content of the World Health Sovereignty Summit of 2019!
Remember! Your Voice Matters!
For Freedom,
The New Earth Media Team
Follow us on Facebook, Instagram, MeWe, Telegram, Slack
Email us directly at info@reclaimyourlves.com
---
---
---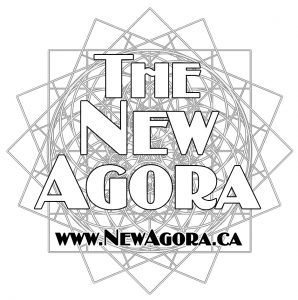 Come Follow Us on Twitter    –   Come Like Us on Facebook
Check us out on  Instagram   –   And Sign Up for our Newsletter