Switzerland Sick Of and Sick From 5G — Nationwide Revolt Planned for September 21

By B.N. Frank
Swiss opposition to 5G is not new and not just from residents.  In 2017, Swiss doctor Bertrand Buchs launched a petition asking for a moratorium on its installation and since then doctors and scientists worldwide have signed it.  Research has determined that exposure can cause undesirable symptoms and conditions – to say the least (see 1, 2, 3).
Earlier this year, Vaud Switzerland adopted a 5G moratorium.  Regardless, 5G was installed in Geneva where some residents immediately started suffering from exposure.  Now opponents are planning a nationwide revolt.
From Yahoo:
Switzerland was among the first countries to begin deploying 5G, but health fears over radiation from the antennas that carry the next-generation mobile technology have sparked a nationwide revolt.

Demonstrators against the technology are due to fill the streets of Bern later this month, but already a number of cantons have been pressured to put planned constructions of 5G-compatible antennae on ice.

[…]

National carrier Swisscom thus says it expects 90 percent of the population to have 5G access by the end of the year.

Opponents meanwhile warn that 5G poses unprecedented health and environmental risks compared to previous generations of mobile technology, and are urging authorities to place a full-fledged moratorium on the rollout.

They will organise a large protest on September 21 in front of the government buildings in Bern, and are also working towards putting the issue to a popular vote.

[…]

In Geneva, it is Daniel Buchs, a doctor and a regional parliamentarian with the centrist Christian Democratic Party, who is leading the battle.

"We are waiting for a serious, independent study that shows whether, yes or no, 5G has a noxious effect for the population," he told AFP.

Such a study, he insisted, could help avoid a health scandal similar to the one the world has seen with asbestos, which was long touted as safe but which today is known to kill at least 107,000 people around the world each year.
In February, the telecom industry gave U.S. congressional testimony that they have NO scientific evidence that 5G is safe.  People and their pets everywhere are feeling the effects where it's been operating (see 1, 2, 3).
Opposition to 5G is happening everywhere.  Warnings have been issued by a variety of credible experts and not only about health risks (see 1, 2, 3).
Activist Post reports regularly about 5G and other sources of harmful Electromagnetic Radiation aka "Electrosmog".  For more information, visit our archives and the following websites.
---
Image credit: Pixabay
Subscribe to Activist Post for truth, peace, and freedom news. Follow us on Minds, Twitter, Steemit, and SoMee. Become an Activist Post Patron for as little as $1 per month.
---
---
---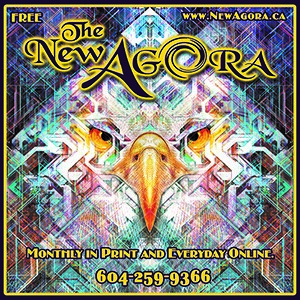 Come Follow Us on Twitter
Come Like Us on Facebook
And Sign Up for our Newsletter
---
---
---