In the U.S., an estimated 17.3 million American adults (7.1% of the adult population), experienced at least one major depressive episode in 2017.1 The highest rates are reported among those aged between 18 and 25.2 However, not only is there evidence that depression is vastly overdiagnosed, but there's also evidence showing it's routinely mistreated.
With regard to overdiagnosis, one 2013 study3 found only 38.4% of participants with clinician-identified depression actually met the DSM-4 criteria for a major depressive episode, and only 14.3% of seniors 65 and older met the criteria.
As for treatment, the vast majority are prescribed antidepressant drugs, despite the fact there's virtually no evidence to suggest they provide meaningful help, and plenty of evidence showing the harms are greater than patients are being told.
According to a 2017 study,4 1 in 6 Americans between the ages of 18 and 85 were on psychiatric drugs, most of them antidepressants, and 84.3% reported long-term use (three years or more). Out of 242 million U.S. adults, 12% were found to have filled one or more prescriptions for an antidepressant, specifically, in 2013.
According to data5 presented by a watchdog group, hundreds of thousands of toddlers are also being medicated with powerful psychiatric drugs, raising serious ethical questions, along with questions about the future mental and physical health of these children.
Recent studies are also shedding much needed light on the addictive nature of many antidepressants, and demonstrate that the benefits of these drugs have been overblown while their side effects — including suicidal ideation — and have been downplayed and ignored for decades, placing patients at unnecessary risk.
The Chemical Imbalance Myth
One researcher responsible for raising awareness about these important mental health issues is professor Peter C. Gøtzsche, a Danish physician-researcher and outspoken critic of the drug industry (as his book, "Deadly Medicines and Organized Crime: How Big Pharma Has Corrupted Healthcare,"6 suggests).
Gøtzsche helped found the Cochrane Collaboration in 1993 and later launched the Nordic Cochrane Centre. In 2018, he was expelled by the Cochrane governing board following the publication of a scathing critique of a Cochrane review of the HPV vaccine, in which he and his coauthors pointed out several methodological flaws and conflicts of interest.
---
---
---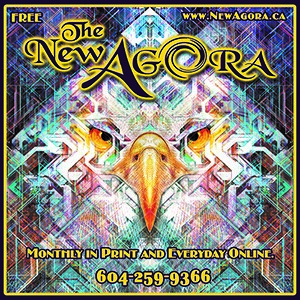 Come Follow Us on Twitter
Come Like Us on Facebook
And Sign Up for our Newsletter
---
---
---