By Patrick Herbert

patrickherbert.org
In this episode of New Enlightened Lifestyle Medicine, entitled "Toxic Food and how it Kills You", we dive into diet consequences scientifically.
My role here, as co-host, was to use my story as an example of what NOT to do. This has given Dr. Randall, who is a genius in nutrition, an opportunity to dive into the mechanics behind how a bad diet can and will, literally, kill you.
From discussing the consequences of unintended glyphosate consumption, including a detailed discussion on what happens on both the physical and energetic level, Dr. Randall gives us another reason why we should all take his advice every day and for every meal that we eat.
Want to know what happens when you eat genetically modified organisms? Here it is. Want to know what happens when you eat pesticides and other toxins that cause a raging inferno of inflammation in your entire system? Here you go. Want to know what's really happening when that Big Mac is consumed? Listen here.
Since having teamed up with Dr. Randall, I have spent nearly every day talking with him. I am continually impressed by his intelligence, his fortitude, his absolute incredible drive and determination.
This man is an absolute gem of a human and were we to all listen to him and heed his advice, we would be living the best and most greatest time of our life. No matter who you are, no matter what you do, no matter your circumstances in life, he will give you the time of day like no other in any profession.
I am so honored to call him my friend and I know that you will be as well. Check out his blog: Dr. Randall George Nozawa. You can also contact him by email here: drr@drrandallgeorgenozawa.com.
Also, a big thank you to our awesome sponsor, Cloudbreak Creative.
Patrick Herbert is a software engineer, researcher, and writer who currently resides in Texas. He has been through some remarkable metaphysical experiences that led to a spiritual awakening and is actively pursuing ways to help to raise the awareness of others with regards to the elements of what we call the global conspiracy and how it affects all of our lives regardless of political disposition.
---
---
---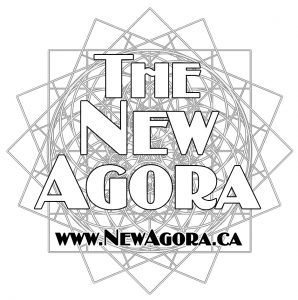 Come Follow Us on Twitter     –   Come Like Us on Facebook
 Check us out on  Instagram   –   And Sign Up for our Newsletter