Two Special VCC Events Not to be Missed!
vaccinechoicecanada.com

Dear Valued Supporter of Vaccine Choice Canada,

We are hosting two very special meetings, and you are invited to attend.

On Thursday, August 26th Randy Hillier, MPP for Lanark-Frontenac-Kingston, Ontario, will join us in a meeting which will be live streamed.  Topics of discussion will include the revelations shared by Dr. David Martin in our August 18th National Zoom meeting, which has received over 400,000 views.

You can watch the full recording of that interview with Dr. Martin, as well as short clips of his key statements the VCC Bitchute channel.

August 26, 2021 7:00pm Eastern – Guest Randy Hillier Register in advance. We welcome you to join us directly on Zoom, and be sure to refer others to Mr. Hillier's Facebook page so they can watch the live stream, too.

Then on Wednesday, September 1st, (day of the World Wide Walkout), VCC will present an education session on our rights of refusal, with guest Rocco Galati, Constitutional Rights Centre (CRC) and Tanya Gaw, founder of Action4Canada (A4C).

September 1, 2021 7:00pm Eastern – Guest Rocco Galati & Tanya Gaw Register in advance.

After registering, you will receive a confirmation email containing information about joining these meetings.

Please invite your friends and family, and feel free to share the Zoom registration links.

Now, more than ever, we must be informed in order to stand up fearlessly and say NO to violations of our inherent Charter Rights and Freedoms.

Sincerely,

The Board of Directors of Vaccine Choice Canada
Listen to Ted Kuntz's Bards Fest Speech
Ted will be speaking via live remote at Bards Fest on Thursday, August 26th at 2:45pm BC. Please watch for the live links on BardsFM to hear this speech. Check here for the Bards Fest schedule for August 26 – 29.
A Note About Privacy
By registering you agree to participate in a Zoom call open to members, supporters and their contacts. Information shared during the Zoom call is available to all participants, including images, your name, chat or oral comments and questions. Please use your own discretion since VCC cannot guarantee your privacy. Suggested steps you can take if this is a concern: please consider using your first name only or an alias; keep your video off; and refrain from sharing personal identifying details in the chat.
–   Come Like Us on Facebook  –  Check us out on  Instagram  –
– Sign Up for our Newsletter  –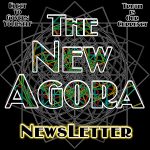 Subscribe to our New NOW Youtube Channel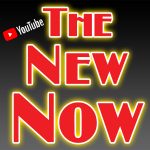 Subscribe to The New Now Agora