IN BRIEF
The Facts:

The Austrian government has approved the world's first nationwide lockdown only for the unvaccinated.
The lockdown comes into effect at midnight tonight.

Reflect On:

What is the collateral damage of lockdowns?
Have governments run a cost benefit analysis to understand whether they are killing more people with lockdowns than the virus is?
---
Pause – set your Pulse…
Take a breath. Release the tension in your body. Place attention on your physical heart. Breathe slowly into the area for 60 seconds, focusing on feeling a sense of ease. Click here to learn why we suggest this.
Starting Monday, Austria will impose lockdown restrictions exclusively for their unvaccinated citizens nationwide. They aim to lighten the load on hospitals and ICUs during a surge of cases as covered yesterday.
During the lockdown, the unvaccinated will not be allowed to leave their home unless it's for work, essential shopping, or a quick moment of exercise. Random checks will help ensure compliance with the new restrictions.
Sign up to our newsletter Big Tech censors independent media, stay connected to us through our newsletter. Click here to join.
---
The lockdown will come into effect tonight at midnight and will apply to people aged 12 and older who have not been vaccinated and have not recently recovered from COVID-19.
Chancellor Alexander Schallenberg claims this step was not easy for him and his government to impose.
"The risk for the unvaccinated people is much higher. Therefore, we are forced to take this difficult step to reduce the number of contacts."

Alexander Schallenberg
It's unclear whether Austria has run any form of cost benefit analysis on the collateral damage and potential deaths caused by lockdowns – an important consideration we'll explore below.
The Austrian government has reported that about 83% of symptomatic cases recorded between January and September of this year involved unvaccinated people.
Nonetheless, President Alexander Van der Bellen warned on Saturday that the situation in some hospitals and ICUs was "unbearable," and could deteriorate further unless strong action is taken.
Austria is attempting to avoid a situation where ICU beds are 30% occupied with COVID patients. Currently, 20% of ICU beds are filled with COVID patients.
Lockdowns have been a highly controversial measure as it's unclear if they work, and the collateral damage caused by them is severe. By taking aim at reducing just one form of death, countries have likely killed millions in the process.
A study out of Canada concluded that,
"The benefit of lockdown, therefore, was the avoidance of this extra 22,333 years of lost life. However, the cost of lockdown… was 6,300,000 years of lost life."
In just the first year of the pandemic, Karolinska Institute professors Anna-Mia Ekström and professor Stefan Swartling Peterson combed UNICEF and UNAIDS data and concluded that least as many people have died as a result of the restrictions to fight covid as have died of covid directly.
Yet governments continue to have tunnel vision, relying on the measure that's likely doing more harm than good.
–   Come Like Us on Facebook  –  Check us out on  Instagram  –
– Sign Up for our Newsletter  –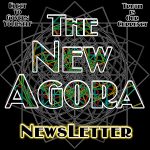 Subscribe to our New NOW Youtube Channel