Archon Expulsion Techniques
with Harald Kautz and Frank

Yabula, Spider Demons and others almost impossible to spell or sound: All may be seen as an infestation on 'human consciousness'.
Unwanted but still unconsciously invited through our ignorance to join us on/in this life's ride.
For those who are new here perhaps watch the following two videos first for perspective:
Psychonauts 1 and 2, introduced Frank, who claims to have such an 'unwanted' guest.
Join Harald and myself today as we attempt to look into Frank's Challenges and find the 'static' that most of us face, in one way or another when we attempt to 'fix' our problems' in life.
These voices of fear often confuse us and come in many forms: echos, misinterpretations, lost connections, language barriers, technological 'choke holds' and mis-directions of well intended advice.
From regret and blame to shame and guilt to simple distortions, obviously experienced in this video from 'Frank's End'….they clearly illustrate the intelligent obfuscation that these 'parasites' can place over any life that allows such interference to continue.
To work on your own 'phantoms' we have a full course: https://newagora.ca/freedoms-calling-…
I do 'one of one' work here: https://newagora.ca/in-love-unlimited/
Harald's Site: https://en.timeloopsolution.com/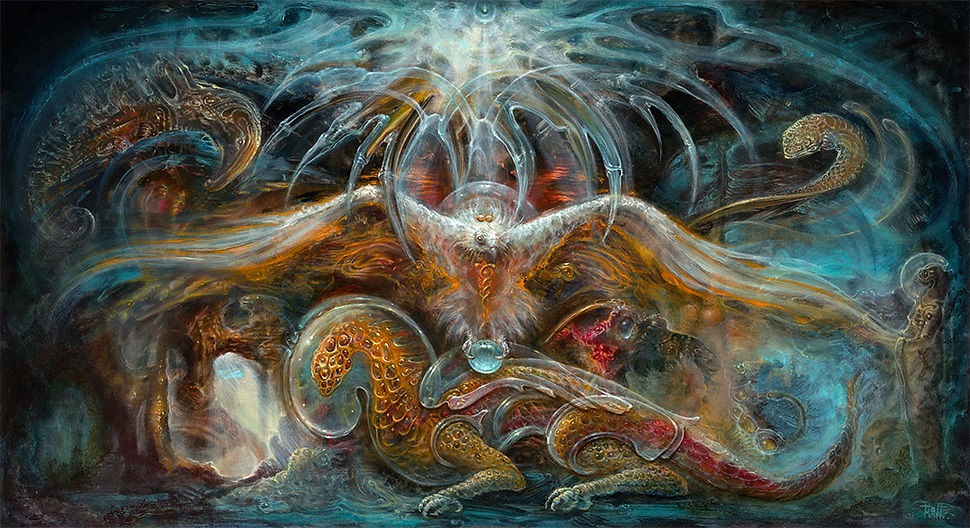 Main Image Art by Martina Hoffmann: https://www.martinahoffmann.com/
For questions, suggestions, to join me or Participate: info@newagora.ca Cheers Lorenzo
---
---
---
Do Your Own Phantom Work