Cannabis for Cats & Dogs
Words and image
By SuperFunker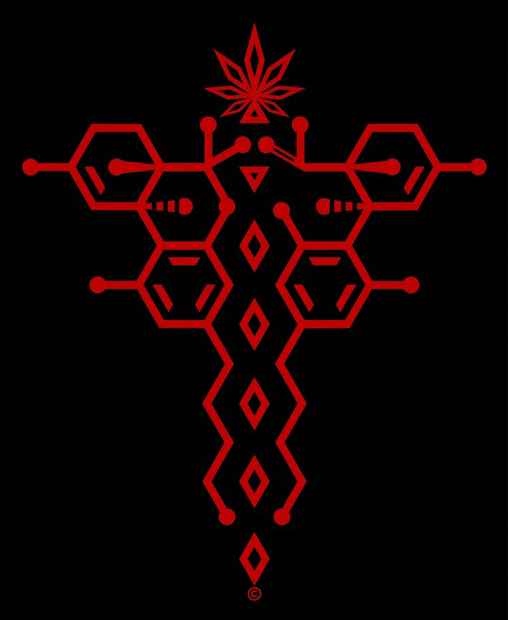 Cannabis is a fertile source of novel therapies that have the potential to address numerous ailments suffered by humans. Specifically, Cannabis has the capacity to treat tumors, pain, soft-tissue inflammation, neuroinflammation, seizures, anxiety, oxidative stress, insomnia and more. These medicinal influences tend to be effectuated through the endocannabinoid system. The endocannabinoid system regulates cognitive processes and physiological functions throughout the body. And, via Cannabis-induced endocannabinoid modulation, a variety of new therapeutic strategies are emerging. So, there's a growing body of evidence that validates human benefits, but what about Fluffy and Fido?
As with humans, the endocannabinoid system plays a critical role in regulating biological functions in our animal friends. Further, animals tend to suffer from maladies similar to those experienced by humans, so there should be no surprise that Cannabis is also a viable source of new medicines for pets. Research in this area of Veterinary Medicine is still very limited, but the prospect of developing new Cannabis-based treatment options is promising.


Arthritis
CBD-Enriched Oil Decreases Pain & Improves Mobility in Osteoarthritic Dogs
Gamble et al (2018)administered a broad-spectrum CBD oil to 16 osteoarthritic dogs. The CBD-enriched oil contained:
CBD      (cannabidiol @ 5 mg/ml).
CBDA   (cannabidiol acid @ 5 mg/ml).
CBC      (cannabichromene @ 0.27 mg/ml).
THC      (tetrahydrocannabinol @ 0.24 mg/ml).
CBG     (cannabigerol @ 0.11 mg/ml).
Remaining cannabinoids @ < 0.01 mg/ml.
As measured by the combined CBD + CBDA content, the dogs were given 2.0 mg/kg of the CBD (CBD + CBDA) oil, every 12 hours, over 4 weeks. Using the Canine Brief Pain Inventory and Hudson Activity Scale, Gamble found that both pain and activity rapidly improved. By week 2, pain reduced by 33% and mobility improved by 28%. These benefits were maintained through week 4 (trial completion). No physical side-effects were detected; however, elevated alkaline phosphatase was measured in some dogs.
CBD Isolate Reduces Pain & Improves Quality of Life in Osteoarthritic Dogs
Brioschi et al (2020)recruited 21 osteoarthritic dogs and separated them into either a CBD or Control group. Throughout a 12 week trial, both groups were given the same analgesic/anti-inflammatory drug combination (firocoxib or prednisone, with both gabapentin and amitriptyline); in addition, the CBD group was given a CBD isolate:
The CBD group was comprised of 9 dogs. They were given the aforementioned pharmaceuticals, plus 2.0 mg/kg of a CBD isolate, every 12 hours.
The Control group was comprised of 12 dogs. They were given the aforementioned pharmaceuticals, without the CBD isolate.
Upon trial completion (week 12):
The Pain Severity Score improved among 56% of the dogs in the CBD group, in contrast to only 17% in the Control group.
The Pain Interference Score improved among 44% of the dogs in the CBD group, in contrast to only 8% in the Control group.
The Quality of Life Index mean improvement was 35% among the dogs in the CBD group, in contrast to a notable 26% in the Control group.
As Brioschi reported, "No relevant changes in the measured blood cell count and serum biochemical analysis were noted in either the CBD or C groups at the end of the twelve-week evaluation period."She further stated,"In all dogs, oral transmucosal CBD administration was well tolerated, with mild or absent gastrointestinal side effects."Specific adverse events noted:
"Minimal ptyalism"(drooling) was observed in 2 dogs from the CBD group.
"Somnolence"(sleepiness) and "mild ataxia"(diminished muscular coordination) were reported in 1 dog in the CBD group and 2 dogs in the Control group.
Despite mild side-effects, the medicinal results induced by the CBD isolate were significant and ultimately enhanced the subjects' quality of life.
Epilepsy
CBD Reduces Seizure Frequency in Dogs with Intractable Idiopathic Epilepsy
McGrath et al (2019)assessed 16 epileptic dogs through a 12 week trial:
The CBD group was comprised of 9 dogs. They received conventional antiepileptic treatments, plus 2.5 mg/kg of CBD infused oil, every 12 hours.
The Placebo group was comprised of 7 dogs. They received conventional antiepileptic treatments, plus an oil-based placebo, every 12 hours.
Although the dogs in the CBD group experienced a 33% median reduction in seizure frequency, McGrath contemplates whether a higher dose would further reduce seizure activity. No behavioral side-effects were observed, but subjects in the CBD group exhibited a significant increase in serum alkaline phosphatase activity.
CBD-Based Feed Supplement may Address Epilepsy in Cats & Dogs
Although Cannabis/CBD medicine is not yet authorized for use in a Veterinary setting, a CBD-based feed supplement has been approved for use in the European Union. Anibidiol is marketed as having the capacity to:
Promotewell-being.
Enhance the immune system.
Improve behavior balance.
Support the nervous system.
And, as underscored in the Anibidiolleaflet, "Veterinarians have good experience in using this product for behavioral problems, pain, infection, epilepsy and the consequences of tumors in dogs and cats."
Behavioural Disorders
CBD may Reduce Aggression in Shelter Dogs
Corsetti et al (2021)secured access to 24 shelter dogs and separated them into either a CBD or Control group, for a 45 day trial. Prior to each morning meal, the 12 dogs in the CBD group were given CBD-infused olive oil and the 12 dogs in the Control group were given an olive oil placebo. Various behavioral disorders associated with stress were recorded throughout the trial:
Licking confinement fixtures.
Coprophagy.
Obsessive jumping.
Pacing in circles.
Drooling.
Fear.
Aggression.
Upon completion of the trail, behavior disorders in both groups remained unchanged except for aggression. Among the dogs in the CBD group, aggressive behavior towards humans decreased significantly.


Neurological Decline
CBD to Treat Cognitive Dysfunction in Cats
The cause of feline cognitive dysfunction (FCD) is unknown, but Zadik-Weiss et al (2020)speculates that it's similar to the neurological decline observed in Alzheimer's patients. As with Alzheimer's, FCD is typically age-related. Cats over the age of 11 may exhibit:
Disorientation.
Changes in social interactions with humans or other pets.
Changes in sleeping patterns.
House soiling.
Excessive vocalization.
Currently, a clinically validated therapy that protects aging humans from Alzheimer's hasn't been developed. There are only treatments that manage symptoms. And in cats, registered medications designed to manage FCD don't exist. Some success in treating FCD has been observed in off-label applications, but cats have difficulty tolerating conventional pharmaceuticals. However, Zadik-Weiss feels a viable solution may be found in a new CBD therapy.
Numerous studies have validated the capacity of cannabinoids to reduce neuroinflammation and oxidative stress. And, there's growing evidence that various cannabinoids – alone or in synergistic combination – may provide the neuroprotective utility necessary to treat neurodegenerative diseases such as Alzheimer's. Astonishingly, Martin-Moreno et al (2011)and Cheng et al (Marchand May, 2014)have demonstrated that CBD canprevent and reverse the development of Alzheimer's-like cognitive deficits. Given this rapidly growing body of knowledge; the similarity between Alzheimer's and FCD; and the relatively benign nature of Cannabis, Zadik-Weiss advocates for trials designed to explore the effect of CBD in cats suffering from FCD.
Pet Safety
Although cats and dogs metabolize the magic flower differently, Deabold et al (2019)feels CBD is safe for both. She states, "hemp-based CBD appears to be relatively safe in healthy populations of dogs and cats." Deabold found the results of serum chemistry analyses to be "comforting."However, given the newness of CBD-based therapies, she also urges monitoring liver enzymes in cases of long-term treatment. Deabold further expresses a need to study interactions with currently accepted pet-approved drugs.
Side-Effects
As detailed above, 2.0 to 2.5 mg/kg of CBD every 12 hours appears to be efficacious and is generally free of side-effects. CBD therapy is well tolerated and when side-effects are experienced, they're easily managed. Typical side-effects include:
Sleepiness
Lethargy
Vomiting
Diarrhea
Loss of coordination
Head-bobbing
Coughing
Salivating
Chewing
Hypersensitivity to stimuli
If adverse reactions occur, they can be mitigated by reducing the dosage and/or discontinuing treatment. Of note, researchers have found that dogs have the capacity to develop a tolerance that can result in diminishing side-effects without modifying dosage.


Application Considerations
If you're thinking about Cannabis therapy for your fur baby, consider the following:
When using a non-prescription Cannabis product, do a little research to find a trustworthy source.
If a vendor does not offer a rational description of the product with a suggested application guide, seek a different seller.
To reduce the possibility of undesirable side-effects, only use CBD-dominant products that contain minimal/zero THC.
Base your dosing on the amount of CBD in the product.
Ideally, use a CBD oil blend over a CBD edible or topical. Oil formulations induce a better pharmacokinetic profile (superior bioavailability and half-life).
If possible, select a CBD-infused whole-plant mixture over a CBD isolate. Full-spectrum formulae are more potent and require smaller doses. For example: If a CBD isolate induces therapeutic results at 6 mg/kg per day, a full-spectrum CBD-enriched formula may only require 4 mg/kg per day to produce similar benefits.
Better oral absorption is typically associated with a fasted pet.
Blood serum level of active ingredients is more stable when half of the daily mg is given every 12 hours.
Since cannabinoid blood concentration is effective in small amounts, begin any CBD regimen at the low end of the recommended dosing range.
Consult with a Veterinary professional prior to giving your pet a Cannabis-based medicine.
SuperFunker is a Researcher, Writer and Designer with extensive experience in exploring medicinal Cannabis, horticulture lighting and health/fitness. Additionally, SuperFunker has recently designed a novel artistic impression of the THC:CBD molecules. The image is known as the ElixirSymbol© and it's available on various RedBubble items.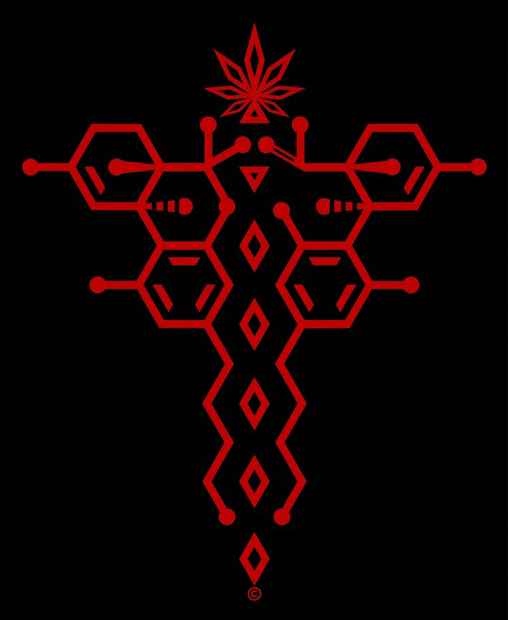 ---
---
---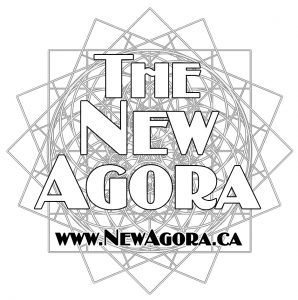 –   Come Like Us on Facebook  –  Check us out on  Instagram  –   Sign Up for our Newsletter  –