www.natureofhealing.org
Government was established to protect the rights of the people, since rights do not come from government. Rights are endowed by birth, as a birthright, which comes through the Spirit of each individual. When governments go rogue, there is an end goal of disconnecting the body and soul from the Spirit.
Laws of Nature Are Spiritual Laws
Human rights are natural and inborn. They come from our humanity under the Laws of Nature. Natural Law and Justice is, and always has been, the primary fundamental force in the universe. It is part of a body of Universal Spiritual Laws which governs Consciousness. Consciousness creates through each of us using free will. We must recall that we are not only a Body-Soul but also a Spirit that creates the body through Nature. The Soul is the bridge that holds the Spirit in the body.
First and foremost each one is a Spirit-Soul-Body.
A government entity that gives itself power and competence by its own authority is a rogue government and must be restrained. If not, the trend is toward a concentration of power where laws are homogenized and standardized to one-opinion rule, a monarchy, a global Technocracy. We must wake ourselves up to the post-modern times Technocratic society in which we live, since the United Nations (U.N.) International treaties, such as the UNCRC, intend to "reduce inequality" by implementing new norms of global socialism and corporate fascism as part of their Post-2015 Sustainable Development Agenda.
When the U.N. narrative is the same narrative of governors, scientists, and economists, you know that this "exercise" is not going backwards but toward a One Order solution where mass testing and isolation is the next step. Unfortunately, this is not the role of government, unless the government has gone rogue.
From University of MN economist and consultant to the Federal Reserve, VV Chari:
The only feasible way to ease "back to normal" is wide-spread testing on a massive scale, according to Chari.
In that situation, he said that people testing positive for the virus would head to isolation and people who test negative could head to work, while still practicing social distancing. If we do that without a dramatic ramp-up in testing, what's going to happen on week four or five is a whole bunch of new cases. The pressure to go into a lockdown will be huge. It'll be enormous. That's the problem with the 'lets go back to the way we used to do things' — no, Chari added.

On Monday, Tedros Adhanom, director of the World Health Organization, underscored the role testing plays to get out of this crisis."
When governments ignore the will of the people and go rogue for the benefit of the few at the expense of the many, it is time to remember from where true freedom comes. Our system derives from our free will and consent, which are qualities of the Spirit.
On a free-will planet, everything is presented as an offer to contract and it is always up to each of us to consent or to withdraw consent. Silence is acquiescence. Ignorance of the law is no excuse in the Age of Information.
Mask Distraction 
The science theme of "testing everyone" is done to normalize the ritual of honoring an authority outside yourself.  In this way, Science becomes the new religion, Scientism, where scientists are the priests who carry out the rituals.  A ritual is backed and supported by a powerful Pharmaceutical Industry using its influence through their approved medical studies, which serve to diminish the human Spirit. For instance, the sanctioned New England Journal of Medicine study titled, SARS-CoV-2 Transmission among Marine Recruits during Quarantine reports:
All recruits wore double-layered cloth masks at all times indoors and outdoors, except when sleeping or eating; practiced social distancing of at least 6 feet; were not allowed to leave campus; did not have access to personal electronics and other items that might contribute to surface transmission; and routinely washed their hands.
The truth is found in the study's conclusion. A peer-reviewed study within an organization noted for discipline and adherence to the rules published in a major medical journal demonstrates no efficacy for masks. Even with a mask, symptoms are not stopped. In fact, the unmasked trial group had a lower incidence of 'COVID,' which some suggest is an acronym for 'Coronavirus I.D.'
Nowhere in this study do the authors mention the power of the innate immune system. Humans were born with an immune system, not a mask. The body has the innate ability to reverse any disease, naturally. All viruses and dis-ease begin inside the body.
According to Dr. Margarite Griesz-Brisson MD, PhD is a Consultant Neurologist and Neurophysiologist with a PhD in Pharmacology, with special interest in neurotoxicology, environmental medicine, neuroregeneration and neuroplasticity, chronic oxygen deprivation alters brain development and function and is a crime against humanity. She writes:
The imperative of the hour is personal responsibility. We are responsible for what we think, not the media. We are responsible for what we do, not our superiors. We are responsible for our health, not the World Health Organisation. And we are responsible for what happens in our country, not the government.
The Innate Immune System And Freedom
The distraction of testing and masking, and proposed injections, serves to disconnect people from knowing and remembering the truth of who they are. That they are a Spirit-Body-Soul which has the innate ability to heal Itself via the immune system. Symptoms of the body are merely the language of Spirit. Spirit wants us to know that the ability to rebalance the innate immune system is accomplished through Nature's laws, a spiritual body of laws that govern consciousness.
Not all bodies have the same soul. Some bodies have no soul. And many do not have the same Spirit. We, as humanity, are here to know who we are. We are here to help each other, not fight each other, to learn from our past and improve our future. The realm of time, of past-present-future, is a realm of the Body-Soul. But in the realm of Spirit, there is no time. Spirit is infinite and eternal. Spirit does not die.
Humanity must honor the Spirit in its decisions, which cannot be observed through the the Body-Soul, where the eyes are useless. Only with Spirit, can humanity understand and reclaim its birthright to heal Itself and defend freedom without restrictions.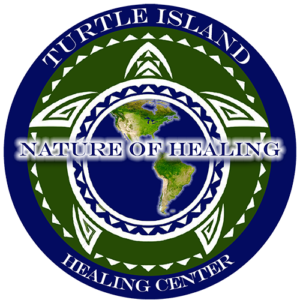 –   Come Like Us on Facebook  –  Check us out on  Instagram  –
– Sign Up for our Newsletter  –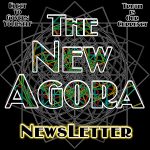 Subscribe to our New NOW Youtube Channel