High

BnB
by Elizabeth Becker

www.hibnb.ca
I've built a website that mimics Airbnb but caters to the cannabis community.  So you will find accommodations that are cannabis friendly (smoking indoor or outdoor depending on the host regulation) and activities that cater to the cannabis consumer.
I decided to pursue the business after I saw the legalization of cannabis in October 2018, when so many people were excited about the new regulations, but kind of immobilized by all of the restrictions.  Although cannabis was legal, nothing else changed – there was no public place to consume, and no organized places or events where one could socialize with others while enjoying cannabis all together.  It was living in a world where one couldn't really talk about cannabis openly unless you knew the person across from you was cannabis friendly too.  This didn't seem to me what legalization should look like.
I had a vision for the way that cannabis should be discussed, utilized, shared and enjoyed – that was removed from the stigma and stereotypes – while still within the legal framework.  I saw a world where cannabis is available much the same say that alcohol is accepted as part of someone's day to day life.  And I created HiBnb.ca.
The process wasn't simple and remains that way.  I had to learn about law, web development, UX/UI design, hospitality, and marketing.  Anything I wasn't an expert on, I immediately learned all that I could and found someone I could rely on who WAS an expert.  I poured hours over excel spreadsheets, models, budgets, research and projections. I became literate in corporate finance so that I could not only participate in, but drive conversations around structuring the business and engaging with investors, brokering deals with strategic partners, and instructing lawyers and accountants. This was a big turn from writing and directing in kids television, where I was working previously and in which industry I was immersed for several decades.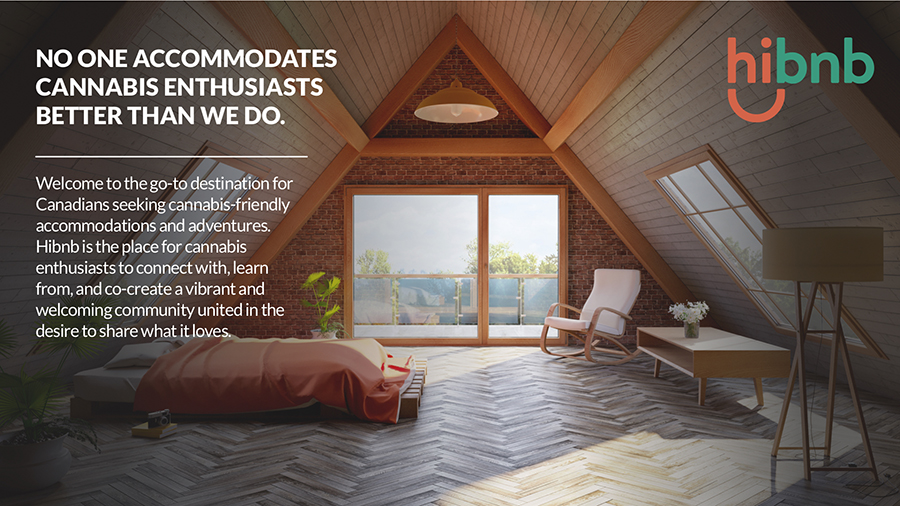 Some people say to me, "Why would anyone need a cannabis friendly Airbnb when they can book a regular Airbnb and simply step outside to smoke?"  While that solution is fine for some, it is not for all.  First, there are many Airbnb hosts who are intolerable towards cannabis and it's smell, and sneaking cannabis combustion into a vacation rental property risks a bad review, complaints from neighbours, and even eviction.  While there are pockets of extremely liberal cannabis friendly communities in Canada, it is important to remember that other countries haven't evolved in the way we have here in Canada. 
The truth is, cannabis enthusiasts don't want to hide anymore. It's time for us to be out of the closet, above the board – honest with ourselves and others that we enjoy cannabis and we have no shame around it.  It's respectable.  A new world.
The revolution that is HiBnb is a lifestyle choice.  A celebration of a positive force in our lives and the interest to pass it forward.  And a rebellion against the repressive society that has forced us to stay quiet for fear of being judged, marginalized, demoralized, (fired for US employees), and even incarcerated.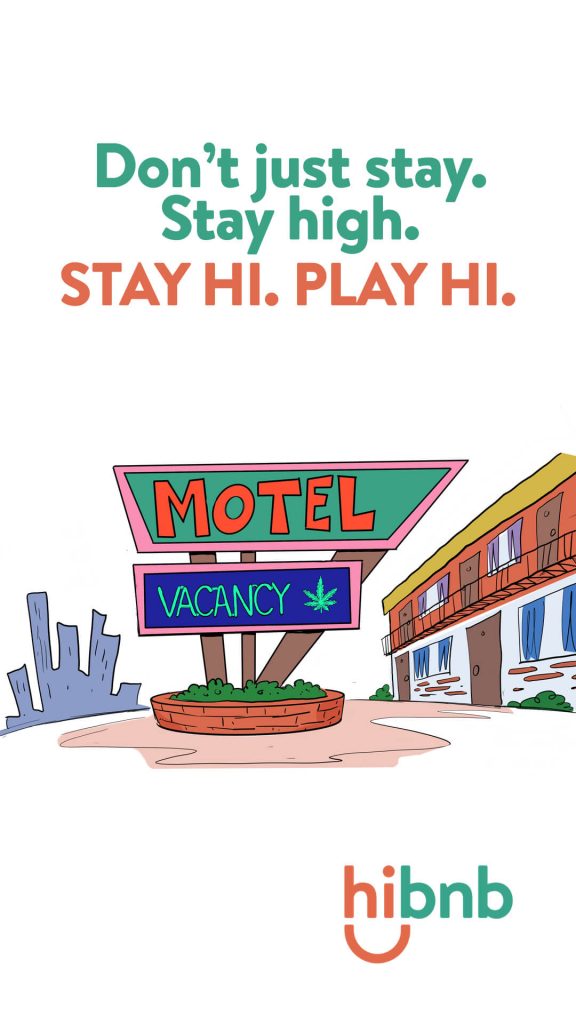 I run into the stigma and stereotypical assumptions regularly, especially when talking to property owners and property management executives. Their immediate reaction is, "Why would I want a cannabis user in my property?  So that they can leave a burn in my couch and a stench I can't remove?"  The stigma is so strong, it taints people's perspective of other human beings and paints some sinister, corrupt, and decrepit core.  The stoner with dark circles under their eyes, irresponsible, not to be trusted. Immediately there is a line that is drawn – a divide between us and them. 
The cannabis consumer, through propaganda spread over the years, has been associated with the devil, and cannabis known as the gateway drug to all things evil.
It is my job, and the job of us all, to break this stigma and stereotype by painting a new picture of who is the cannabis consumer.  We are parents, teachers, artists, technicians, students, and business professionals.  Cannabis Users span generations – from the millennials to the boomers.  We are not  particular to any age.  Or race. Or gender. 
What is the truth?  Two thirds of consumers use cannabis for heath reasons – for anxiety, depression, sleeplessness, physical pain, appetite suppressants or appetite accelerators, even. The truth is, the cannabis plant has not been researched effectively due to it's illegality, and it is under used and under exposed for it's medicinal value.  As for recreational use, again, we are just scratching the surface.  I am thrilled the government has finally stepped in to implement dosing regulations as one doesn't need to max out to enjoy the benevolent qualities of cannabis within social scenarios.  Sharing the "peace pipe", so to speak, with new and old friends in social gatherings facilitates acceptance, feelings of connection to oneself, others, and mother nature.
The recreational cannabis industry is worth $4 Billion in Canada and $61 Billion in the US.  That's not pocket change.  The hospitality industry is even bigger.  The intersection of cannabis and hospitality is inevitable, but there is resistance around the convergence and it won't be a smooth road. 
So where does that leave us?  A bootstrapped start up looking for traction in the market and facing more resistance than most young companies would.  But we wouldn't be where we are without fierce and dedicated cannabis enthusiasts and professionals supporting us along our way.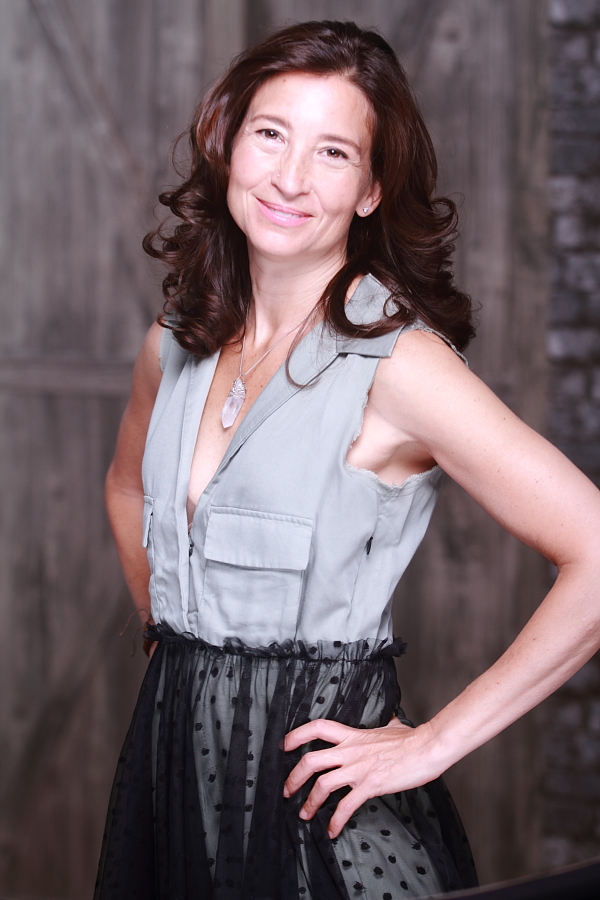 Today we are taking a leg up from our friends at Hempfest Canada. We are stoked to be making our first public appearance exhibiting at the event – a two day indoor and outdoor expo in Calgary on September 10/11 which allows for public consumption outside. After a year and a half of covid fatigue, elevating with a crowd like this will be a high of highs.  Kudos to Hempfest Canada for having a live event and pulling the community together.  Hope to see you there.
Elizabeth Becker grew up in an entrepreneurial family, working for her mother's company in sales and marketing for specialty food products.  Searching for her own accomplishment, she moved from Toronto to Vancouver, and directly into writing and directing in the film and television industries where she remained for 20+ years.  Not satisfied with her achievement, Elizabeth saw promise with cannabis legalization in 2018. 
Today, Elizabeth is a passionate entrepreneur, having found her calling launching a platform that has gained international attention and is an award-winning Innovator/Disruptor, galvanizing a global community in a brand new market.

——–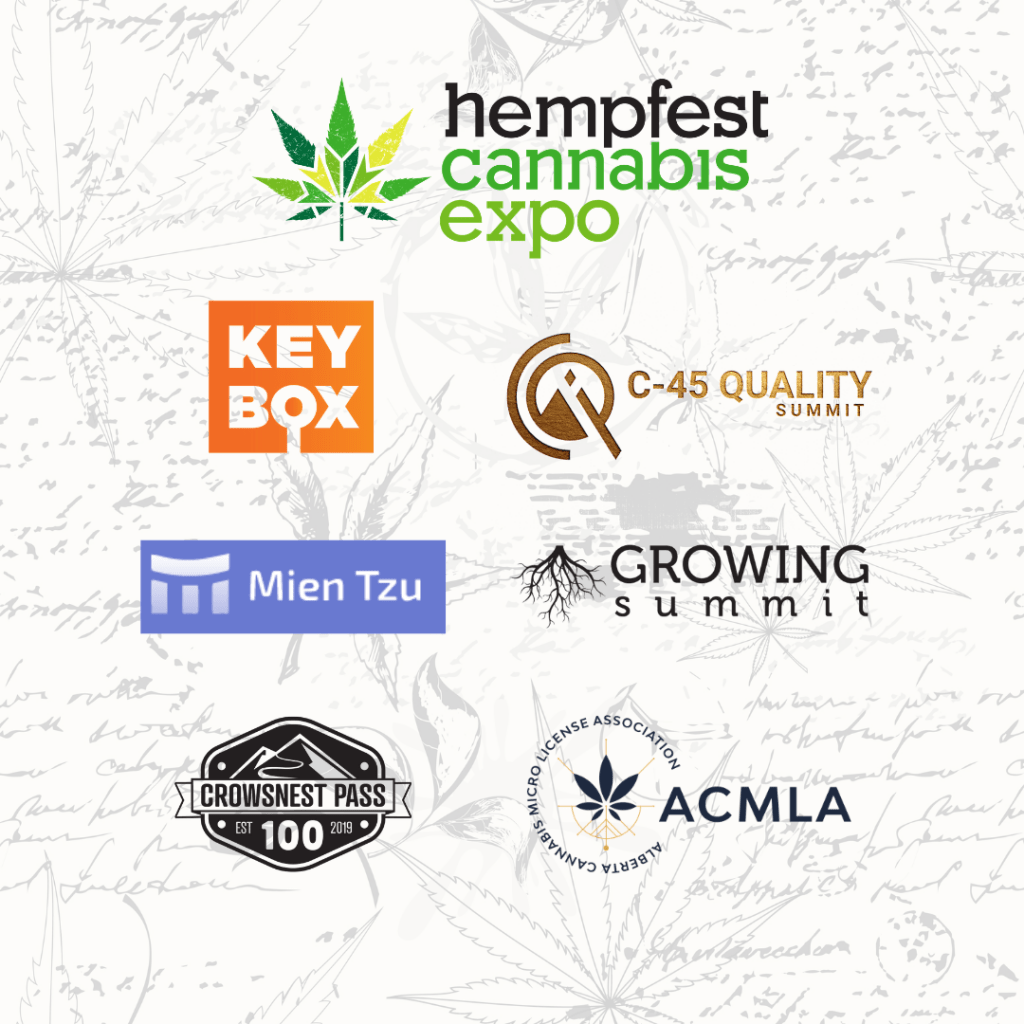 ---
---
---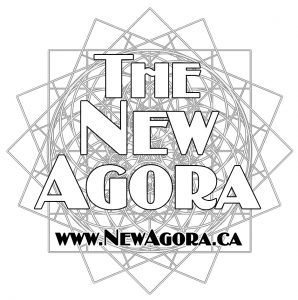 –   Come Like Us on Facebook  –  Check us out on  Instagram  –   Sign Up for our Newsletter  –