Orphan Trains to Abandonment Release
By Deanne Kaye

If you have questioned the history we've been told, you most likely would have heard of Tartaria, mud flooded buildings, and cathedrals being used as power sources in the not-too-distant past.  You may have also seen photos from about the mid-1800s of countless numbers of orphans in the streets or working in factories, and on boats and trains being sent off to distant lands.  Why were there so many orphans and where did they come from?  Wikipedia states that the orphan problem was because of immigrant families giving their children away for not having enough money to raise them.  Literature tells us stories of charlatan women needing to give away their children for not being deemed as decent enough mothers.  Then we have so many stories of orphan children showing their struggles in Oliver Twist, Annie, Heidi, Huck Finn and more.  Hundreds of thousands or perhaps even millions of children were trafficked all around the world in the 1800s, and the reasons around this are still unraveling.  This phenomenon of orphans struck me as having a link between how we humans have not just been traumatized with abandonment in our current age, but it's been passed down from generation to generation.
The repercussions around orphans being abandoned, having no healing for this abandonment, and then having children of their own, would be massive.   Just try to imagine orphans coming from somewhere, put into a new home with unknown people, or left to fend for themselves on the streets.  Because there were supposedly so many of them, there couldn't have been well thought out matching up and care for children being relocated into new families.  Talk about PTSD!   In my own case, I know that no matter how much my children's father and I tried to provide a loving, warm and supportive home for our kids, we were still broken adults who were tired from work, worried about the bills and were sometimes so focused on healing our wounds that we couldn't be fully present with what they needed.  They no doubt have had some wounds left to heal in their adult life.  It would have only been so much worse for orphans themselves. Were these children expected to serve the needs of the family as a worker?  Be a source of abuse for a frustrated family member?  Or made to feel like a burden?  Even if they were in a home with money and some care, did they have to play a role for the unmet needs of the new parent?  Or learn to anticipate the parents' mood so as not to create further tension in the household?  Given some of the old photographs I've seen with confused looks on people's faces, I would speculate that these orphans were put into families who had no idea how to raise or even relate to young people at all.  Growing up I remember my grandparents telling me that in their childhood, it had often been said that children were to be seen and not heard.  No doubt solidifying the sense of a child not being wanted, understood, valued or truly loved.
When in a home without a sense of genuine love and acceptance, we simply can't know what these important qualities are like in human relationships.  Therefore, we grow up with a disconnection in the family, as well as with our inner self, creating a sense of lack and longing we hope to fill in the external world.  We rely on anything to fill our void and give us meaning:  religion, a profession, entertainment, sports, family, friends, community, objects for our homes and those well-deserved vacations.  Unless we have been shown ways for going within to reflect, heal more deeply and make choices that are healthy, we continue to depend on these externals to steer us in some direction and keep the daily life ups and downs going.
In order for us to develop a deeper connection to our Self, it is crucial to heal that part of us which has been lost and abandoned.  We all have it.  This journey begins when we realize the external world of people, places and things, cannot and do not, offer an everlasting sense of safety, love, and fulfillment.  In fact, if we are genuinely seeking the divine within, situations almost seem to be orchestrated to allow for that deeper healing to unfold.  My daughter, Lakshmi, recently had such a situation where she was thrust into reconnecting to her abandoned child.  She has been a live-in caregiver for some years and took a new job in Florida to help a woman dying of breast cancer.  She was ready and willing to relocate to another state since the timing, conditions and the long interview had made it seem like a good fit.  Just days into being there, she noticed unhealthy dynamics in the middle-aged married couple's relationship, and questioned the severity of the cancer.  However, she did her best to adapt and adjust to the unpredictable situation.  After 3 weeks, she saw the woman was getting better and was told they were letting her go by the end of the week.  Her fears escalated.  I'm not needed anymore?  How could this have happened?   What's wrong with these people?  She was an emotional wreck and was lost in her head about the worst-case scenarios of what to do next.  Things were falling apart and she wondered where those divine beings were that were supposed to be guiding her!
After some days, she had a breakthrough.  In her emotional distress, she took yet again another walk out in nature.  But this time it was different. She had become so exhausted from blaming the couple for their shortcomings, and even blaming herself, that she was able to go deeper within and took the walk with her inner child.  Lakshmi held her little hand and comforted her with words of love and reassurance that she was being cared for.  She consoled her by saying that she doesn't need to be afraid anymore because she will always be with her moving forward in life.  She felt the pain and vulnerability this child had felt growing up.  Lakshmi shed tears of compassion and love for her younger self and experienced a love and acceptance for her that the adult self had wanted to dismiss out of the need to be strong in an unsafe world.  After she gave the acknowledgement and validation needed, she felt her inner child find safety in the space of her heart.  She had gone deeper into her healing and felt a renewal in herself being able to responsibly and confidently look at her future options.  This shift in her was so much more important than an ideal job offered to her on a platter.  She was offered Herself in a more wholistic and integrated way.  What a blessing that is!
Releasing the bondage of abandonment is one of the important steps we go through in our healing.  It won't give us a bigger house, more money, or even the best partner?  It will help us realize who we are more fully. We will connect with a divine love that is within and can never be fulfilled by something or someone outside of us. Those who have taken the inward path feel that deep yearning for wholeness and divine knowing. We wish to embody the divine self-love that humanity seems to have lost throughout our history.  If you are ready to embark on that inner journey for a deeper self-love, sovereignty and reclaiming your human divinity, I will be glad to guide you along the way.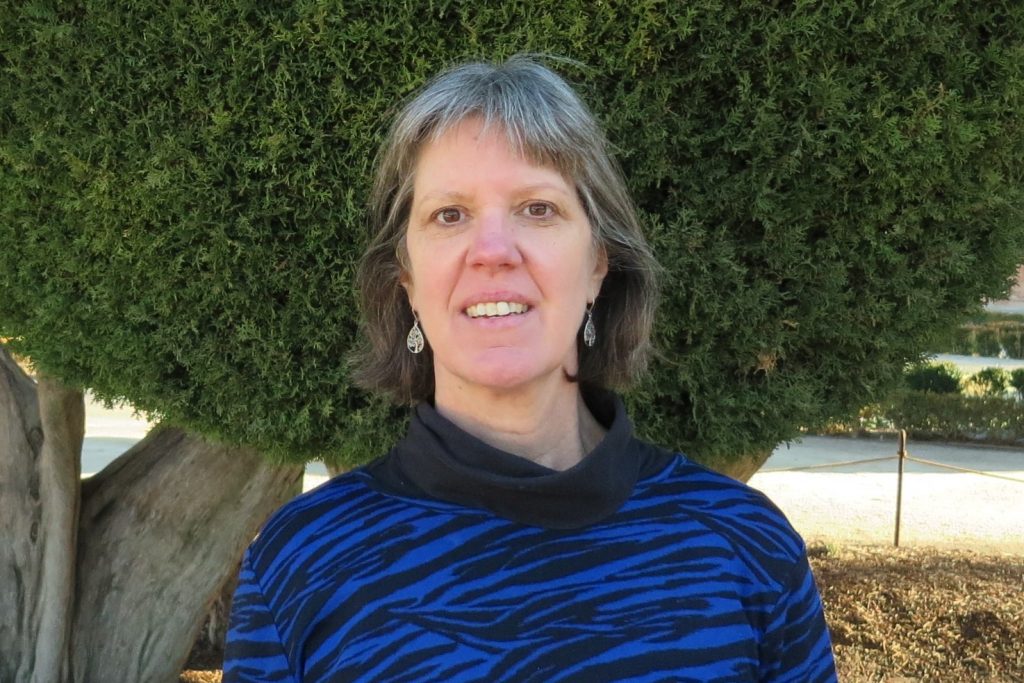 Deanne Kaye has been on the healing path for over 30 years. She has explored traditional and alternative ways for healing and has been helping others since 2015 become free from such emotions as abandonment, shame, guilt, anger, self-loathing, fear, resentments, addictions and anxiety.  She provides experienced guidance, step by step work, meditation practices and a space of trust and presence for releasing unhealthy thoughts and emotions.
For More Info or to Book an appointment – https://newagora.ca/the-way-out/

–   Come Like Us on Facebook  –  Check us out on  Instagram  –
– Sign Up for our Newsletter  –