Dead Man's Float –
Mind Monsters Part Four with Jerry Marzinsky

&

Are we being 'milked' like cows by Mind Monsters?
We all hear those voices suggesting 'awful' things to us often as potential solutions to life's challenges.
Poor choices, we all make em, bad feelings we all get them after.
Traumas and Stresses create this type of energy: Energy that these 'Monsters' feed upon.
Although the majority of us are not legally considered insane, the pressures of daily life, the voices that seek to corral us towards negativity, food for these 'Mind Monsters', all work to say otherwise.
Join Jerry and I as we go through more stories from his past, pluming more of the depths of his experience and how that led him to a life of facing the 'monsters' that plague us all.
More of What we Do: https://newagora.ca/
To Join our Email List… www.tinyurl.com/3bbuj3z2
For my In Love Unlimited – Heart Counseling Services https://newagora.ca/in-love-unlimited/
Perhaps we can help you through these challenge with our New Series;
Freedom's Calling You to Life's Lost Purpose – See Link below.
Our Merchandise Store… https://thenewnowlife.bigcartel.com/
Part 3 of this Series…https://www.youtube.com/watch?v=8YuTsJ4MJQE
Part 2 of this Series…https://www.youtube.com/watch?v=wynMN3cOYoo&t=3s
Part 1 of this Series…https://www.youtube.com/watch?v=6WKq3xqX1gc&t=2s
All About Jerry and What He Offers:
Jerry Marzinsky BA M.Ed.— Jerry is a retired licensed psychotherapist with over 40 years of experience working with and studying the thought processes of psychotic and criminally insane patients in some of the most volatile psychiatric institutions in the nation. He has held the positions of 2nd Lt. Arizona Civil Air Patrol and Assistant Scout Master.  His formal academic training comprises a B.A. in Psychology from Temple University, a Master's Degree in Counseling from the University of Georgia, and two years of study in a Ph.D. Psychology program.  He was awarded the State of Arizona's Meritorious Service Award.  He is also a commercial pilot, a certified SCUBA diver and long distance motorcycle rider.  He is the co-author of An Amazing Journey Into The Psychotic Mind – Breaking The Spell Of the Ivory Tower and is currently in private practice working with schizophrenics.
✅ Visit Jerry's website https://www.jerrymarzinsky.com/
✅ Read Jerry and Sherry's book https://www.amazon.com/AMAZING-JOURNEY-INTO-PSYCHOTIC-MIND/dp/0359783368
✅ Learn about Sherry's "That's a Lie" program
✅ Help us get this information out by donating to the following link:
https://www.bitchute.com/channel/jamarz1/
https://odysee.com/@jerrymarzinsky
✅ Follow him on Facebook https://www.facebook.com/EngineeringS…
Most importantly, to do your own work, if bothered by 'these monsters', I would suggest a full study on the recapitulation. Here is a good place to start. Plenty of other resources out there for those who wish to do the research.
On Recapitulation: https://www.youtube.com/watch?v=JGB2YUt1110
Or feel free to reach out. info@newaogra.ca
Main Art and Images By Patrick Ennis:  https://www.patrickennisart.com/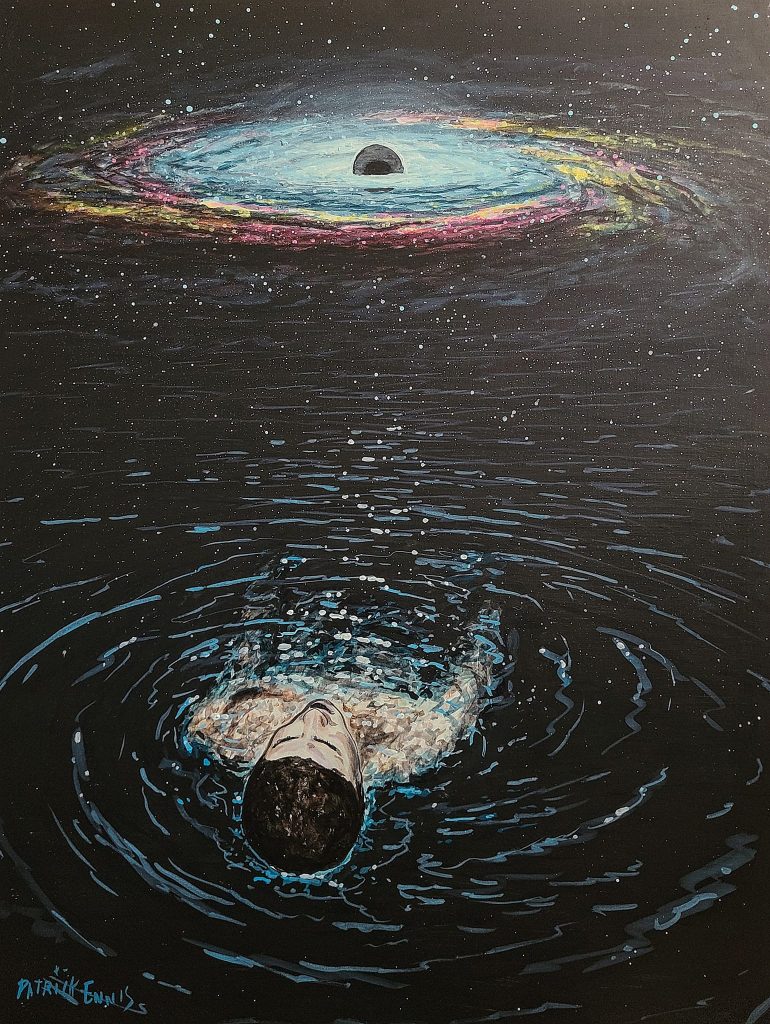 –   Come Like Us on Facebook  –  Check us out on  Instagram  –
– Sign Up for our Newsletter  –