In Love's Power with Iam Saums & Lorenzo!


In Love's Power. We all want some, love that is. Most would say, if missing, it's what they're looking for. And yet, how many know exactly what love truly is?
For me, it's taken a lifetime to realize that love flows only from my heart. Mind's voice tricks but love's honest 'advice' never leads me wrong. Even when, especially when, it suggests it is time to face some 'not so nice' bits of myself, so I may clear the way for more love.
Please join me today as I, once again, get the loving opportunity to chat with Iam Saums. Perhaps the kindest man I know. Certainly, one of the most loving.
Up, uncensored, on our Odysee Channel. (Please like and Subscribe there for all of our uncensored Videos)
Stay in touch, so you won't miss any of our potentially 'life-changing' efforts.
More from Iam Saums.  https://iamsaums.com/
Iam Saums has been writing articles, poetry, short stories and songs for over twenty years. He is a student of the Fourth Way School and practices Mantra Meditation and Lakota Ceremony. He uses intuition and emotion as conduits for creativity. His inspirations for writing are consciousness, ontology, self-expression, truth and transformation.
Iam is also a musical artist and multi-instrumentalist. He plays guitar, piano, bass guitar, percussion, drums and sings. He has written, performed and recorded original music in many diverse genres including blues, bluegrass, country, folk, fusion, jazz, improvisation, latin, ragtime, reggae, ska, spiritual and soul. The subject matter of his music is akin to that of his articles.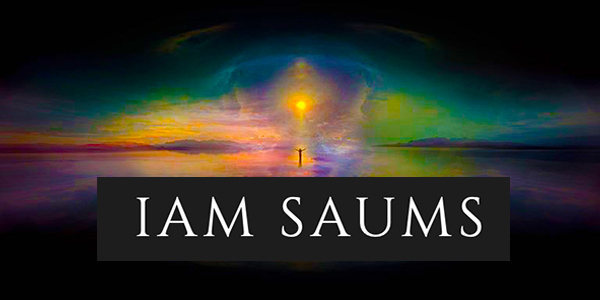 For my In Love Unlimited – Heart Counseling Services
https://newagora.ca/in-love-unlimited..
Our Merchandise Store…
https://thenewnowlife.bigcartel.com/
Contact us to help Freedom Shift Your Life
https://odysee.com/@Oddyssey:0/Freedo..
For questions, suggestions and to participate. info@newagora.ca
Join our Email list.  www.tinyurl.com/3bbuj3z2
Join our Telegram Channel   https://t.me/+PC5fvI1OPnQ4MjVl
More of what we do… https://newagora.ca/
Main Image Zoe's Dreamscape by Tessa Mythos https://www.artbymythos.com/about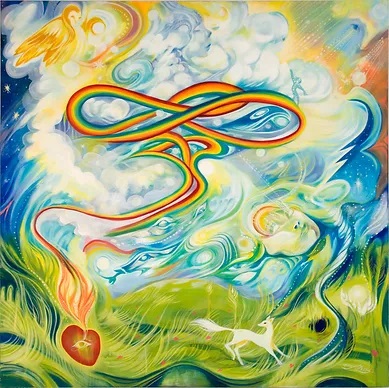 ---