&

Mind Monsters with Jerry Marzinsky
In Two Parts: 1- Inside Voices and 2- Hungry Shadows
Who knows their own mind? I have found through my own inner explorations, literal and metaphorical crags, cliffs, and whirl pools, dead-ends everywhere.
So many lost memories. Past experiences mixed with fantasies of fulfillments and their opposite, lost opportunities, liberally spiced and tied up with our failures, real and often more debilitating, the imagined kind.
A literal labyrinth of seemingly infinite 'space', perceived and not, for those dark shadows with their mean voices to prowl around in. Waiting to jump us. Leaving their marks in blood, bad habits and memories illusory hauntings.
If we do not understand our own inner landscape, we become prey for that which we allow to know us better than we know ourselves. These illusions will become sharp tools of delusions used to abuse and hunt us down. Unseen, but still felt, more real than real with very dire results.
Unconsciously, allowing them, by assisting in the bleeding out of our love, happiness, joy and peace: unto, and perhaps beyond, physical death.
Today I had a very long, two-part chat, with Jerry Marzinsky. Journeying into the underworld of madness many psychotherapists have found themselves in. Jerry more than most, having worked in some of the worst prisons and so-called official hospitals in the world. Finding, to his horror, that schizophrenics specifically and perhaps for the rest of us too, are not imagining those cruel voices, but instead are discovering, much to their dismay, the very real predators we all face.
BRIEF VITA – JERRY MARZINSKY, B.A., M.Ed.
Jerry Marzinsky BA M.Ed.— Jerry is a retired licensed psychotherapist with over 40 years of experience working with and studying the thought processes of psychotic and criminally insane patients in some of the most volatile psychiatric institutions in the nation. He has held the positions of 2nd Lt. Arizona Civil Air Patrol and Assistant Scout Master.  His formal academic training comprises a B.A. in Psychology from Temple University, a Master's Degree in Counseling from the University of Georgia, and two years of study in a Ph.D. Psychology program.  He was awarded the State of Arizona's Meritorious Service Award.  He is also a commercial pilot, a certified SCUBA diver and long distance motorcycle rider.  He is the co-author of An Amazing Journey Into The Psychotic Mind – Breaking The Spell Of the Ivory Tower and is currently in private practice working with schizophrenics.
✅ Visit Jerry's website https://www.jerrymarzinsky.com/
✅ Read Jerry and Sherry's book https://www.amazon.com/AMAZING-JOURNE…
✅ Learn about Sherry's "That's a Lie" program
✅ Help us get this information out by donating to the following link:
https://www.bitchute.com/channel/jamarz1/ 
https://odysee.com/@jerrymarzinsky
Check us out to Join Our Hubs:
https://newagora.ca/freedom-shift-your-life/
Part 1 on You Tube: https://www.youtube.com/watch?v=6WKq3xqX1gc
Part 2 on Odysee: https://odysee.com/@theNewNOW:9/Mind-Monsters-Part-2—Hungry-Shadows:8
Watch Both Commercial Free, And Subscribe: https://odysee.com/@theNewNOW:9
To Join our Email List… www.tinyurl.com/3bbuj3z2
For my In Love Unlimited – Heart Counseling Services
https://newagora.ca/in-love-unlimited/
Our Merchandise Store… https://thenewnowlife.bigcartel.com/
Art by Patrick Ennis https://www.patrickennisart.com/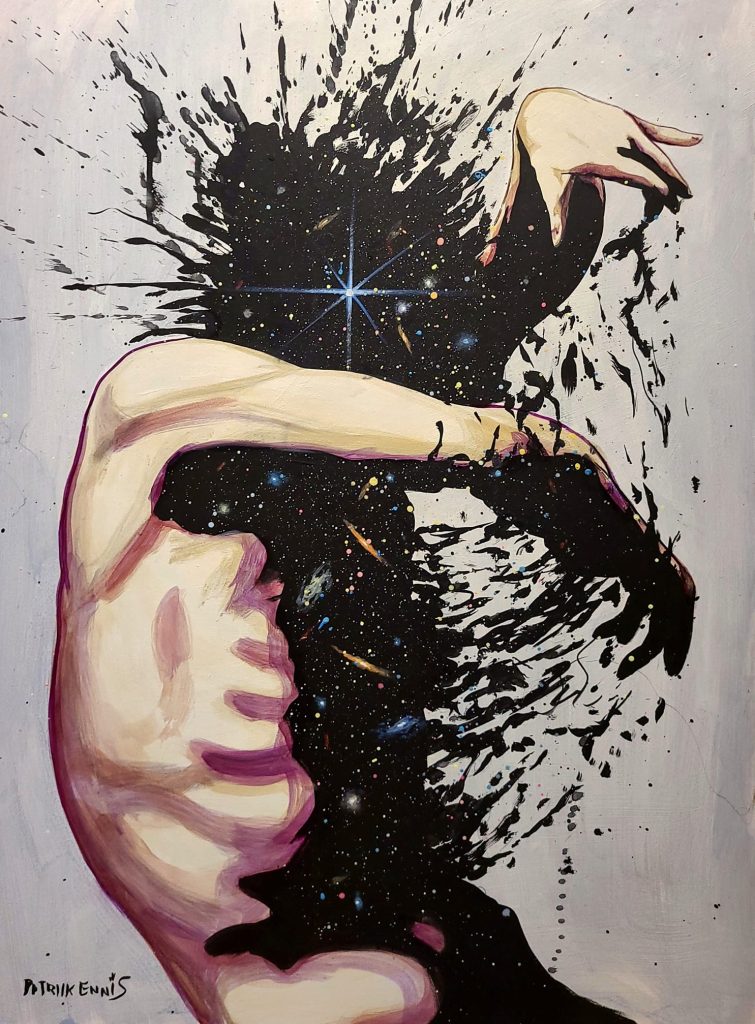 –   Come Like Us on Facebook  –  Check us out on  Instagram  –
– Sign Up for our Newsletter  –
Subscribe to our New NOW Youtube Channel